Published on September 24, 2020 by Content admin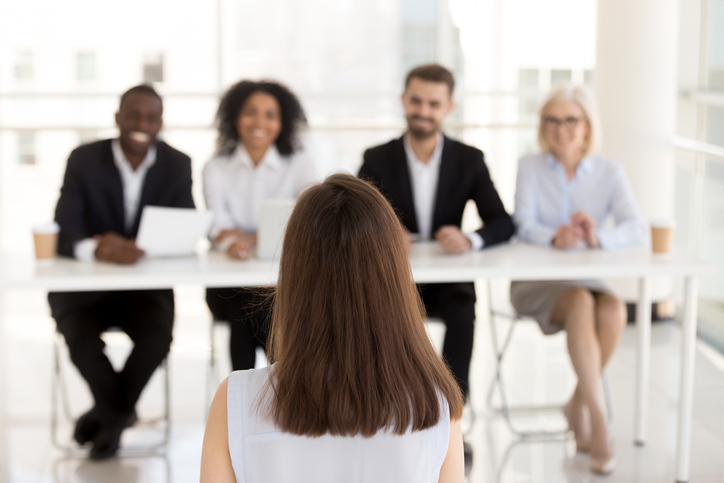 Undoubtedly commercial awareness is one of the key attributes law firms look for in their candidates. It may be difficult to pinpoint exactly what commercial awareness is and harder still to demonstrate it. Below are some common commercial awareness interview questions and advice on how you can approach these effectively.
---
Sign up here to receive regular commercial awareness updates and keep up to date with all the latest news!
Sign up now
---
What is the greatest challenge facing the legal industry/law firms today?
This question is designed to test interviewees' understanding of the legal industry in particular and how it reacts to wider changes and developments around the world. While you might be tempted to reflect on COVID-19 or Brexit, for example, these will undoubtedly be quite a common answer. Therefore, to stand out from other candidates, either take a new and unique approach to these topics using specific updates and implications or consider other, more nuanced issues.
A tip for this kind of commercial awareness interview question is also to think of law firms as any other business so to consider how they make their money, tackle competitors and remain at the top of their game. If you can choose a topic that is of particular interest to the firm you are interviewing at, even better!
For instance, there has been much discussion at present on the increasing use of legal technology and how firms will need to adapt to these changes. Similarly, private practice is facing pressure and greater competition than ever from in-house legal teams. If a firm has recently introduced a new artificial intelligence programme, discuss how this will help them address wider challenges in the industry to stay ahead of their competitors and offer clients the highest-quality service.
Discuss a recent deal that interested you
This question gives you the perfect opportunity to demonstrate your commercial awareness because it requires you to keep up-to-date with the business world. It also helps to show the firm the kinds of issues that interest you. Focus on how your chosen case relates to the firm's key legal practice areas and the sectors you expressed interest in during your application. It is important not to just describe the transaction but also to explain what is unique about the deal – does it have long term impacts, is it a landmark case, what does it mean for the sector/industry/firm?
Also, try and pick a transaction that the firm you are applying to worked on as this shows that you are specifically interested in them (rather than their competitors!).
What interesting news story have you been following?
With this sort of question, you have a lot more flexibility in that it does not necessarily need to be a business story (although this would be ideal). It still needs to relate to an interest in law, and commercial law in particular. However, you can discuss issues such as geopolitical tensions or foreign treaties. For example, with the American Presidential elections looming and its potential implications for Chinese investment or the establishment of diplomatic relations between the United Arab Emirates and Israel, there is a lot of scope for discussion.
What new law would you introduce and why?
This is a tricky question as you would need to demonstrate a strong legal understanding. As with all questions, try to keep a business focus when answering this and discuss a law that would be of particular use to your firm. Suggesting a law related to human rights when the firm specialises in real estate law, for example, would not be relevant and might demonstrate a lack of awareness for the firm and its work. Perhaps looking at the firm's recent transactions and devise a law that could support its case.
It is also worth noting that many firms request that you read a case study as part of an assessment centre, which then forms the basis of their questions. They might ask you to talk them through a transaction, for example, and what advice you would give to a client. For these, it is important to not only think legally but also commercially – consider the impacts on the business itself and its various stakeholders. Make sure your answers are very specific to the particular client and their company.
To build commercial awareness, stay abreast of the latest news from the business world. Take advantage of resources such as The Economist, The Financial Times and The Lawyer Portal's Commercial Awareness updates.
These questions clearly require very thought-out and well-structured answers and are often specific to the firm. Therefore, try and prepare sample answers in preparation for your TC interviews.
Words: Siobhan Ali
Read More