A-Level Choices: How to Decide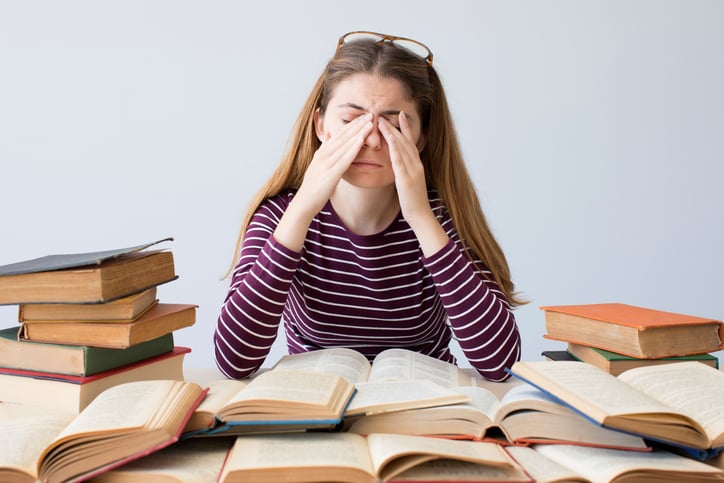 If you're interested in a career in law, you've probably been told to consider doing the 'right' A-level subjects, to give you the best chance of avoiding disappointment later. But do they even exist?!
While law schools don't have specific subject requirements, there are some factors to keep in mind when choosing your A-levels.
---
Want to become a law student? Start by booking a free ticket to one of our 'Get into Law' TLP Aspire events in 2018!
Book Your Conference Ticket Now
---
A-Level Choices: Essay-Based Subjects
It is no secret that a law degree will involve a huge amount of writing essays and, therefore, it is usually recommended to take at least one subject that will develop these skills, which you can talk about in your personal statement. Universities and certainly employers in the legal sector look for candidates who showcase the ability to write coherently, reason and argue. As a result, A-levels in English literature or history are highly regarded subject choices.
On the other hand, having sciences or maths alongside an essay-based subject is also seen as very impressive since these students have a strong ability in problem-solving, logic and analysis – which are key skills needed for a law degree and certainly a career in law.
A-Level Choices: Facilitating Subjects
Whilst not strictly necessary, it's worth bearing in mind the idea of facilitating subjects. According to some Russell Group universities, you must have at least two facilitating subjects as part of your A-levels.
Facilitating subjects are traditional academic subjects which allow you to keep your options open for the future and enable you to develop many key skills needed for any career within law. They include maths, English literature, physics, biology, chemistry, history, geography and a foreign language.
A-Level Choices: Good Grades
If you would like to secure a spot in one of the Russell Group universities, getting good grades is essential, which is why it is so important to pick subjects that you not only enjoy, but can also excel in.
Many of these universities also emphasise their selection process in choosing strong, academically-able students suited to this challenging degree. This is why top universities and big commercial firms ask for between AAB-A*AA. Below are only a few examples of A-level entry requirements from some top universities:
University of Oxford: AAA
London School of Economics and Political Science: A*AA
University of Durham: A*AA with LNAT
University of York: AAA
>> Want to see more entry requirements for top UK universities? Take a look at our Uni-by-Uni comparison page!
A-Level Choices: Extended Project Qualification
Slightly unrelated to subject choices, however if your sixth form/college offers the opportunity to complete an EPQ, you should definitely do one related to law.
This is a great point of discussion in a law personal statement, in interviews and generally, it successfully shows your interest in the field.
A-Level Choices: Good Example Subject Combinations
Remember, almost all subject combinations which include at least two facilitating subjects are favoured. However, below are just a few good example combinations, popular with aspiring lawyers.
English literature, history, maths
English literature, maths, economics
Chemistry, biology, history
History, french, geography
A-Level Choices: Other Factors to Consider
But A-levels aren't the only crucial aspect…
Competition for a law degree is increasingly high – there was a 4% increase in UCAS applications for law courses in 2017. Therefore, it is important to note that alongside good A-level subjects/grades, there are also other factors to consider:
Work Experience
Alongside good academia, work experience is equally as essential. Work experience proves to universities and future recruiters that you have a genuine interest in pursuing a career in this field.
Many firms and chambers offer short work experience placements for students in year 12 such as Pinsent Masons, Royds Withy King, BLP, Foot Anstey, Old Square Chambers, Matrix Chambers, and the list goes on. While it is not crucial for admission into a law degree, it would certainly put you to an advantage.
>> Read our new page on The Ultimate Guide to Law Work Experience for Year 12 Students as a starting point!
Personal Statement
Finally, your law personal statement should play a significant role in convincing admission tutors that you have a genuine interest for studying a law degree. Universities look for proof about the reasons why you want to pursue a law degree, which could be shown in the form of relevant work experience, related extra-curricular activities, EPQ's or any books you have read that have a legal dimension.
Overall, as long as you are well informed about these key aspects, there is nothing stopping you from obtaining a place in a good university for a law degree.
Best of luck!
Published: 23/02/18 Author: Tvara Shah
Deciding on Law Careers? Read These!