Published on August 27, 2019 by Lauren Wade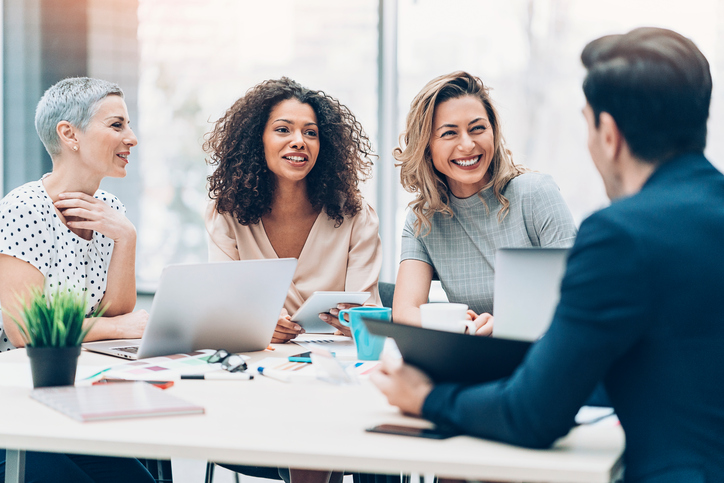 Private client law is an area of legal practice that you might not have considered or given much thought to before.
We spoke to Charles Russell Speechlys solicitors, who specialise in this fascinating area to find out what it entails.
What exactly is private client law?
Private client law is all about becoming a trusted adviser to an individual; often wealthy clients.
Private client advisers tend to advise on specific personal tax, estate planning and/or matrimonial issues.
However, working on private client law at Charles Russell Speechlys means we are often involved in so much more – whether it's acting as a sounding board on business matters, advising on philanthropy, or discussing how best to protect children from the trappings of wealth, for example.
We also get to know our clients' networks well, including their families, business associates, trustees and their other advisers.
What are the daily tasks a trainee could come across working in private client law at Charles Russell Speechlys?
There is a lot of variety involved in private client law in terms of both the clients and the work. We will often be asked to come to client meetings and to take attendance notes – this is a really useful skill and often the fundamental cornerstone of advising private clients.
Typical legal tasks working in private client law at Charles Russell Speechlys involve drafting wills and accompanying bespoke letters of wishes, as well as drafting Lasting Powers of Attorney.
Where trusts are involved, we might be asked to draft some of the relevant deeds – including the trust documents themselves, documents changing the trustees of beneficiaries, documents of changing the terms of the trust, or recording distributions from the trust.
You are also likely to get involved in some probate work, which gives a really useful insight into a practical process that most people will have to tackle at some point in their lives.
If you are helping with a divorce or a pre-nuptial agreement, you might also get involved in some of the drafting or preparing papers for court.
What are the main qualities you look for in potential trainees in the field?
The qualities that are often highlighted as particularly important are attention to detail, a willingness to learn, and strong communication skills.
It is very important to be able to communicate clearly with your team, and with clients; this involves using different skill sets.
Organisation is also an important skill for someone working in private client law at Charles Russell Speechlys, as often you will have lots of different tasks which all have varying and competing time scales and pressures.
What are main pros of working in private client law at Charles Russell Speechlys?
Private client law at Charles Russell Speechlys is intrinsically client-focused with a high-level of face-to-face client contact. This means you really get to know clients' individual situations and affairs, and build up a relationship to become their 'trusted adviser'.
The nature of the work means that a collaborative approach is often required to solve clients' problems, so you are often working with others, both internally with different teams in your firm and also with a range of intermediaries, such as private bankers, accountants and investment managers.
There is also a strong academic element given the ever-changing tax legislation which makes the work particularly interesting. Ultimately, it is the mix of advising on the technical and the personal, which is what makes working in private client law at Charles Russell Speechlys such a fascinating and rewarding experience.
No one private client is the same and so we get to meet a wide variety of really interesting people: entrepreneurs; landowners with vast property assets; those who have inherited their wealth; royalty and celebrities.
Some of these clients will be based in the UK, but most often there will be various international connections which can mean that we also work with advisers around the world.
What are the main challenges about working in private client law at Charles Russell Speechlys?
It is important to be able to communicate with a wide range of people, in this way the variety of clients is both an aspect of the area that makes it particularly interesting, but also it can be a challenge.
The intellectual nature of the work can often also be challenging, but also particularly rewarding. As mentioned above, the tax legislation is frequently changing, and this offers an opportunity to be continuously learning, but also it remains a challenge to stay on top of developments.
What advice would you give to someone who is considering a career in private client law?
Make sure you speak to people who works in law firms which specialise in private client law if you are interested in this area; not all firms do.
If you have an analytical mind, enjoy interpreting black letter law and feel that you have strong, interpersonal skills, this could well be a career path for you to follow.
Words: Sangna Chauhan (Partner), Elinor Boote (NQ Associate) and Charlie Searle (NQ Associate).
CRS is holding an exclusive event on the 16th December. Apply now for a chance to be considered!
Find Out More
Read more:
Three Areas of Law You've Never Considered
Areas of Legal Practice – Different Types of Law
Areas of Law: How to Become a Corporate Lawyer