Advisory Board
The advisors on The Lawyer Portal's Advisory Board have worked with the Bar Council, Hogan Lovells, Lex Mundi and Eversheds. Find out more about their work and backgrounds here.
---
Sam Mercer: Head of Equality & Diversity and CSR at the Bar Council
Sam has been Head of Equality & Diversity and CSR at the Bar Council since June 2013. Education policy, including careers and all Bar Council education outreach programmes lie within her remit. Since joining the Bar Council, Sam has expanded Bar Placement Week (a mini pupillage/work experience scheme) to the circuits, and introduced the Bar Mentoring Service, including an e-mentoring programme for students interested in a career at the Bar.
Sam has undertaken extensive research on the experience of women at the Bar (providing Bar Council with a clear road map to tackle women's retention) and has created the 'EDO Network' providing chambers with advice and support from both the Bar Council and their peers. She has also delivered 'Wellbeing at the Bar', a major initiative to support wellbeing and normalise issues of mental health within the profession.
Prior to this, Sam worked on a portfolio of consultancy projects for blue-chip companies, NHS Trusts, Charities and Government and was Workplace Director at Business in the Community (BITC), the UK's leading business-led charity promoting responsible business practice. While at BITC, she led their workplace campaigns on gender and race equality, employee health and wellbeing, and learning and development.
Sam took time out in 2010 to work on a women lawyers' campaign for gender equality in Tanzania and gained a Masters in Corporate Social Responsibility in 2012.
---
Clare Harris: Associate Director of Legal Resourcing, Hogan Lovells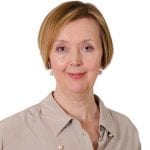 Clare leads the graduate recruitment and trainee development team for Hogan Lovells in London. She has strategic responsibility for attraction, assessment and selection and HR management for the firm's trainee solicitors. Clare also operates globally ensuring the Hogan Lovells recruitment brand is relevant, distinctive and utilised consistently across all the regions where the firm operates, comprising over 40 offices worldwide.
Clare and her team take responsibility for ensuring applicants to the firm come from diverse backgrounds. Clare works on a range of strategic initiatives to help ensure fair access to the firm and the wider legal profession. One such initiative is their own unique programme called Ladder to Law which targets students from year 9 at school to first year at university.
Prior to joining Hogan Lovells Clare worked for another City law firm. She started her career in marketing and advertising working for a Cambridge-based recruitment marketing consultancy.
---
Suzanne Fine: Director for Lex Mundi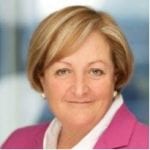 Suzanne Fine is Director of Professional Development for Lex Mundi, the largest global association of independent law firms, where she advises on professional development and training for member firms globally. She also has a consultancy firm, Professional Education Solutions Ltd, which she set up after 5 years at Linklaters.
At Linklaters, Suzanne was responsible for merging and running the key departments of Knowledge and Learning. She was instrumental in developing and delivering the Linklaters Law and Business School, a global overarching umbrella for all training and development at the firm, offering a coherent training structure for both lawyers and support staff at the firm. At Linklaters, Suzanne led various projects to enable fee earners to electronically retrieve information around deals done and the sharing of legal knowledge, including a new global learning and performance management system.
Prior to joining Linklaters, Suzanne was Director of Legal Training at Lovells, (now Hogan Lovells) for 6 years, and has also held significant roles teaching in Law Schools in the UK, including The College of Law, (now University of Law), where she was a Principal Lecturer and Head of the Bar Vocational Course, and Nottingham Law School. She is also a qualified Barrister and Solicitor in England and Wales.
Suzanne also acts as senior adviser to two technology start-ups in the legal sector – The Lawyer Portal and TagDox.
---
Mariya Masha Rankin: Trainee Solicitor at Eversheds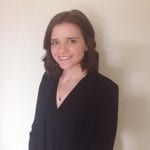 Mariya Masha Rankin was born in Saint Petersburg, Russia and at the age of 8, her family moved to the UK and she started school in London. In 2016, Mariya completed an undergraduate law degree at King's College London having studied English Literature, German, Russian and Psychology at A-Level.
At King's College she worked as a K+ diversity mentor and acted as secretary of KCL student union's biggest pro bono initiative – the Legal Outreach Project. Since taking part in these projects at university, Mariya has been passionate about helping hopeful lawyers acquire skills and take their first steps in their legal careers.
She has endeavoured to get involved with initiatives that she feels would have really helped her as a young law student which have included blogging and assisting with the KCL Mediation Project after qualifying as an accredited civil and commercial mediator in 2015. She is honoured to now be working with The Lawyer Portal to support future solicitors. She hopes that her background and present experience as an LPC student at BPP and future trainee solicitor at Eversheds Sutherland will put her in good stead to help the next generation of lawyers in any way she can.
---