Published on June 20, 2018 by Lydia Cozens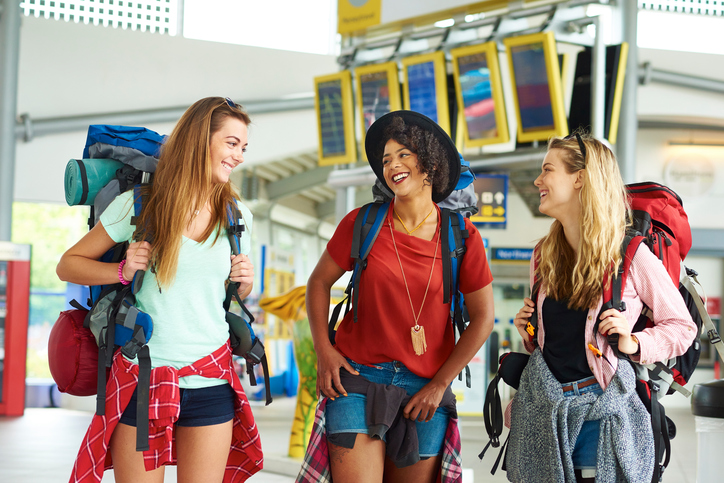 Are you considering what to do on your gap year in order to boost your legal CV?
Smart choice considering that gaining a training contract/pupillage these days is like finding a needle in a haystack. If done wisely, taking a year off may be the help you need to find that needle (or that much fought after contract/pupilage). Here are some suggestions for what you can do.
---
Take 30 seconds to sign up to TLP and you'll receive free, tailored information for your aspirations and stage straight to your inbox, as well as be the first to know about new, free events – what are you waiting for?
Sign-Up Now
---
1. What to Do in a Gap Year: Volunteer Abroad
You can apply for a voluntary placement providing legal services overseas. You build both confidence and passion for the law and you will also gain practical experience, communication skills and experience in dealing with international clients. This is particularly helpful if you ever see yourself practising overseas, where the legal system may be different to that of your own.
Furthermore,a placement abroad could really help your application stand out. Organisations like Projects Abroad offer such placements and I suggest you chat to your university or school's career department to see whether they have any further suggestions of how you could productively combine travel with your passion for law.
>> Have you considered studying abroad?
2. What to Do in a Gap Year: Volunteer in the UK
Doing pro bono work is an excellent way to boost your CV during your gap year whilst gaining practical experience. Although any legal pro bono experience will look good when applying to a law firm, it would be smart to tailor your choices according to the area you are particularly interested in, or the area that the law firm you want to apply for specializes in.
For example if you have a passion for criminal law, you should maybe think about volunteering with offenders through organisations such as 'The Innocence Project' or the PAS. Alternatively, if you were wanting to pursue a career in human rights law, I would suggest you look into to doing pro bono work with organisations primarily dealing with refugees.
Voluntary work will show that you have some practical experience and will demonstrate to employers that you have a genuine interest in the area of law you are applying for. Training contracts and pupillages demand some serious hours, so they need to know that you are willing to put in the work.
>> Read more about Pro Bono work experience with our free guide here!
3. What to Do in a Gap Year: Work
Getting a paid placement in a legal setting is notoriously difficult. Why not get a job in a non-legal setting which will still help you develop the skills needed to be a lawyer?
For example, working as a receptionist would help you gain skills that could then be transferred to be applicable in a legal setting. Not only will you be required to carry out organisational tasks (unfortunately needed for all jobs) but also you will be able to demonstrate experience gained in working with clients. These are skills necessary for those looking to become a lawyer.
Want to be a solicitor? Find a job which will enhance your organisational and communication skills, and will give you the opportunity to interact with a wide range of people. This will be attractive to employers.
Want to be a barrister? Again, I suggest you look for a job which will help enhance your people and organisational skills.
4. What to Do in a Gap Year: Legal Work Experience
If you have not had the chance to do a lot of work experience, your gap year is the perfect opportunity. Whether it's carrying out mini-pupillages, shadowing a judge, or even just sitting in to observe court cases, any experience will demonstrate a passion for law on your CV.
Try to focus your work experience in the field you are particularly interested in. Employers are keen to see that you have thought about the path you want your career to take.
This is also a great opportunity to put you in contact with the people that could be your future employers! Law may not be as traditional as it used to be, but networking is certainly still an important aspect of getting a job.
>>Looking for help in writing a great vacation scheme application? Read this top blog post here!
5. What to Do in a Gap Year: Do Something Different
Firms will have to look through hundreds of applications and therefore will be drawn to those individuals who demonstrate something a little different. Imagine how many of those applications contain the same types of extra-curricular activities (Mooting and negotiation competitions – as if they haven't seen that before!)
I would suggest you include something a little more out there on your CV. This will give the employer something interesting to ask you in an interview and will make you stand out from the other applicants. This could be anything from making a documentary to taking up martial arts.
Not only does this give you the opportunity to do something a little different, but you can also gain transferable skills to boost your application.
>>How do you talk about your hobbies in a legal interview? Find out with our popular blog post.
Doing a gap year will boost your legal CV and give you chance to have a slight (and probably much needed) break. As a lawyer, you have the opportunity to work until you're old, so why not take the chance to have a year-long break whilst you can.
More articles to boost your law applications:
Author: Kristin Klungtveit