Published on February 5, 2019 by Maria Correa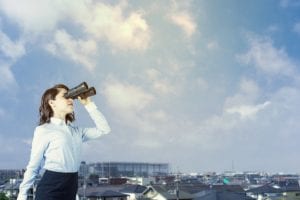 Estimated reading time: 4 minutes, 16 seconds
For many, a legal career is the dream. However, for others law may not be their only dream, and on occasion, a career in law might not be the right fit. So, what other alternatives to a legal career are there? Where else could a law degree take you?
The focus of this article is on jobs outside of the legal sector, so no paralegals or legal charities, and instead on sectors which benefit from the skills studying law provides.
Want to search for the latest job opportunities in law? Click here.>>
Skills
No journey outside a career in law can be started without some certainty of what a legal education has to offer and how to sell those skills, so what are they?
Persuasion, legal education teaches how to construct arguments

Attention to detail, lega

l arguments often turn on small elements

Public speaking, at least for those wanting to be advocates

Written advocacy, the ability to write clear, concise documents

Analytical and lateral mind, from having to piece together facts and law

Empathy and patience, to deal with difficult clients

Competitive drive,

to persevere over other students and self-doubt

Research and evaluation, from weighing up researched case law
Together, these provide the law student with soft skills and a focus which means they can handle any kind of work which requires representing business, making calculated decisions, thinking outside the box, discovering the truth of a matter, creating rules or conducting research.
Wondering which university societies to join to boost your skills? Click here.>>
---
Take 30 seconds to sign up to TLP and you'll receive free, tailored information for your aspirations and stage straight to your inbox, as well as be the first to know about new, free events – what are you waiting for?
Sign-Up Now
---
Mediator
One job which uses all the skills of a lawyer is a mediator, now in all fairness many legal professionals carry out this role alongside their work and it is a form of out of court dispute resolution.
However, it is not something which requires a formal qualification like the LPC or BPTC although courses and joining mediator organisations can help to find work. With that aside, anyone can call themselves a mediator but what makes them good at the job is:
The ability to arrange venues, schedule start times, dates and mediation duration

To persuade parties of the merits of reaching agreement quickly

The ability to communication affectingly with different people

The ability to evaluate arguments and act in an unbiased way

The ability to use competitive and cooperative strategies to negotiate
As is clear, a legal education provides all these skills and in fact it is often said that advocates try to become mediators as a way of leaving the profession for an easier life, so is worth considering.
Want to find out other careers you'd be great at with a law degree? Click here.>>
Civil Servant
The public sector has always been a safe bet in terms of places to work, with a great pensions plan and a role which has many diverse aspects. It is an ideal job for a law student which has specialised early, as it means that they can easily find their perfect fit for a job. There are over 45 different ministerial and non-ministerial departments which cover everything from transport, to business and environment.
Many law students that don't go into the ministry of justice tend to gravitate towards:
the treasury

the home office

the foreign office
Want to know how to write the perfect job cover letter? Click here.>>
With those who specialise going into:
The one downside of the process is that the civil service is one of the most competitive job markets to get into, with more applicants competing in some cases than pupillage. However, for the right fit, it is perfect!
Interested in working in mental health law? Click here to find out more.>>
Consultants & Diplomats
This one is combined together because the skill requirements are quite similar, a good consultant is able to provide guidance and advice to companies which for a consultant is one specialised topics which may include the law.
Diplomats, in contrast, must be well rounded individuals much like lawyers and able to represent their country rather than just one client. These jobs require an ability to research culture know how to act appropriately, which is a skill which all good law students know.
Want to know which area of law is right for you? Try our fun quiz here.>>
Journalist
There are well-known examples of lawyers going into the journalism field, such as Sir Robin Day, the legendary man who arguably revolutionised journalism itself. David Dimbleby's hero and the first host of Question Time was a practising barrister before becoming a reporter.
It only makes sense, then, that journalism would make it onto this list. Journalists need strong writing skills and the ability to pursue the truth. For TV journalism, in particular, solid oral advocacy and the ability to research a good story is crucial.
As you can see, your options are only limited by your imagination. So, good luck and happy job hunting!
For more interesting articles, go here:
Author: Cameron Haden