Published on January 23, 2019 by Maria Correa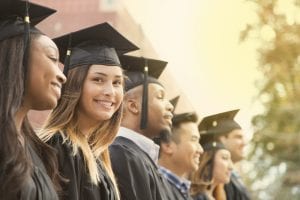 Estimated reading time: 3 minutes, 21 seconds
PASS is a scheme run by The Inner Temple every year to assist high-achieving students from under-represented backgrounds by providing a mini-pupillage and various other experiences necessary to succeed at the Bar. The scheme collaborates with 62 different partner chambers across a variety of practice areas. In order to be eligible, you must not have started the BPTC and must be from an underrepresented background.
Looking for job opportunities in law? Click here to search in our Deadlines Calendar.>>
Who Can Apply?
The scheme runs annually from October and applications must be submitted by December of that year. Applicants must be predicted a 2.1 in their degree and have attended a state school between 11-18, Additionally, applicants must meet specific criteria such which can be found on the Middle Temple's website.
Applicants must also submit two references, one academic and one relating to the applicant's' skills. Alongside this, you must attach a current CV which is then passed on to chambers in advance of your mini-pupillage.
Want to learn tricks to improve your law CV at university? Click here.>>
---
Take 30 seconds to sign up to TLP and you'll receive free, tailored information for your aspirations and stage straight to your inbox, as well as be the first to know about new, free events – what are you waiting for?
Sign-Up Now
---
More On the Application Process
Following the online application, eligible applicants are then emailed with a link to complete a one-way video interview. You can expect to answer around four questions, relating to: your knowledge of the scheme, how you think it will help you, provide an example of when you worked well as a team, as well as a time when you managed your own time effectively.
The Inner Temple will then contact you after completion of both steps with an outcome of your application. If successful, the programme begins in January.
Applicants do not need to join the Inn before making an application or even during their participation on the scheme. The scheme encourages applications from mature students, BAME applicants, LGBT+ and those with disabilities.
Additionally, if you're interested in a career or even simply in learning about life at the commercial bar, the scheme also offers a COMBAR scholarship. The scholarship requires a simple question at the end of the video interview asking you to demonstrate an interest in the needs of a commercial business.
Interested in pro interview tips from a Magic Circle partner? Click here.>>
Want to know what to avoid in a video interview? Click here for tips.>>
My Experience
I was searching for mini-pupillages when I came across PASS. I thought that it would be very useful in providing a mini-pupillage and advice for entering the bar. Ultimately, I decided to apply. The first part of the application involved adding details like names, date of birth, institutions and explaining why I want to be a barrister.
Having completed the sections, I was then required to submit two references, one based on my skills and one on academics. After waiting for about a month or two, I received a link to complete a video interview by the following week.
I was nervous to complete the video partly because it was one-way, but also because there was a time limit to your responses as well, which meant that my answers had to be perfect and planned. Personally, I found the scheme quite accessible, but wish I had known about it sooner as it is a great asset for those wishing to enter the bar.
In the end, I was successful in obtaining a place on the scheme and would definitely recommend it to high-achieving, underrepresented groups who are aspiring to become barristers. I would definitely recommend the scheme to those contemplating a career at the bar, it is so useful and a great achievement to add to your CV.
For more interesting articles, go here:
Author: Jessica Bognar