Published on March 9, 2020 by lauraduckett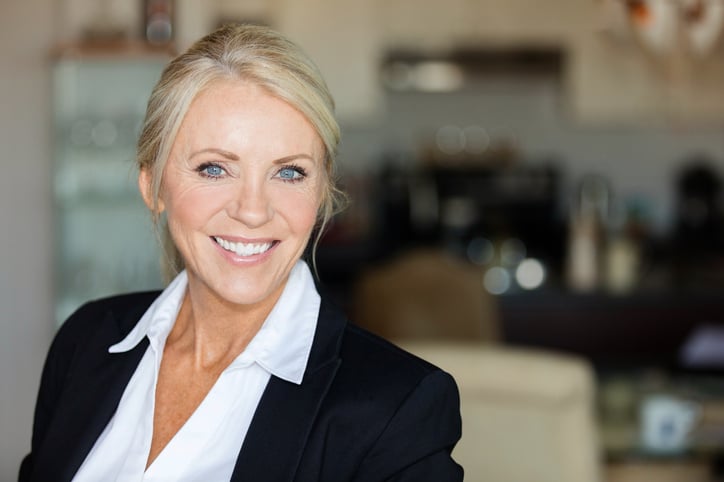 Seeking a career at the bar? You might be wondering what kinds of qualities you should be trying to improve upon. Read on to find out what kind of personality a good barrister is likely to possess.
According to The Bar Standards Board list, 'Ten Core Duties' that barristers should demonstrate include:
Duty to the court in the administration of justice
Acting in the best interests of clients
Acting with honesty and integrity
Maintaining independence
Behaving to maintain trust and confidence of the public
Ensuring client confidentiality
Providing a consistent and competent standard of service to clients
Not discriminating unlawfully against people
Being open and cooperative with regulators
Managing practice in line with compliance and regulatory obligations
Evidently, these duties reflect the ethical obligations of barristers. These are undoubtedly important and many of these duties may improve the quality of your work too. For example, acting independently and providing a consistent service to clients will demonstrate an ability to continue to provide a high level of service every time and may also personally encourage you to do so.
Moving beyond this, more qualities of a good barrister include:
Excellent Communication Skills
This is a vital quality required of any barrister considering that vital to the role is the ability to articulate arguments in a persuasive and coherent manner. Furthermore, keeping in mind your target audience, to whom your speech is delivered, will increase chances of presenting a clear, powerful argument, even in the most complex of cases.
Organisational Skills
This is certainly a quality that is of the utmost importance in many careers. For a barrister though, being organised can have a significant impact on practice, after all, issues such as case management, deadlines for court and generally communicating with the relevant parties will be paramount. At times, your work will not always be in court, you may, for example, have a telephone hearing, or sudden issues may arise. By setting out a clear schedule to prepare for these inevitabilities, you will always be ready to deal with sudden pressures. Essentially, time management is key.
Advocacy Skills
Of course, experiences such as mooting and debating will improve advocacy skills over time. However, there is always room to improve, and developing these skills further will only boost your career opportunities and highlight your qualities as a barrister. At some point in your career, you may be thrown off by the opposition's arguments in court, and you'll have to think on your feet and respond quickly.
In this sense, debate is an excellent way to develop your ability to do so. It highlights the fact you should be well-prepared, knowing all you can about a topic and potential counter-arguments the opposition may argue for. By being prepared in this way, thinking on your feet suddenly becomes a far easier process.
Attention to Detail
You are likely to develop this skill while undertaking your degree, especially if the subject requires critical analysis and evaluation of the issues displayed. Attention to detail is not limited to just the meaning of the words used, but even the punctuation used may indicate intentions of parties and may indeed have an impact on the case. It is the way people use language and their purpose that have a significant impact on cases. This attention to detail in combination with having good judgement and common sense can enable you to perhaps recognise an issue that on a surface-level reading, would not be clear.
How to Improve These Skills?
Mini Pupillage
When it comes to becoming a barrister, a great way of improving skills would be through assessed mini pupillages. Here you have the opportunity to understand how chambers work and provide you with a chance to explore various areas of practice. As it is assessed, you may be able to obtain feedback which, if you actively build upon, could lead to the development of skills that will make you an excellent advocate.
Vacation Schemes
You may also decide to apply for vacation schemes in law firms, after all, knowing what solicitors do, how they may communicate with barristers and having a general understanding of how a law firm functions can still provide you with the skills you require for becoming a barrister. After all, many of the above qualities, both practical and ethical also apply to solicitors, who you will find often working under significant pressure on complex issues.
Mooting
Another significant way that you may improve your skills is to attend court. Perhaps you have tried your hand at mooting, and like many now successful barristers, initially found it complicated. Attending court can give you an idea of how to deliver your speech in a persuasive and eloquent manner that appeals to the judge. You will also have a greater understanding of how to structure your argument, how to answer the judge's questions without being thrown off and being able to quickly return to your argument.
This will build upon existing advocacy skills, something that is a necessity for becoming an excellent barrister. It is not something that should throw you off course if your very first moot does not go perfectly, practice does make perfect, and if you attempt to develop and further these skills, you may soon find that mooting is far less complicated than you thought.
Generally Speaking
Other than this, general skills can be developed simply through regular daily tasks at university, sixth form or school. By structuring your day in a way that is sustainable and effective, you can increase productivity, be well-prepared and meet deadlines. Taking pride in being punctual, pushing your limits on complicated essay questions, performing at your best during work experiences and so on will not only reflect upon your character in CVs and cover letters, but will also improve your practical qualities.
All of this can be easily transferred into a workplace atmosphere. Therefore, highlighting that becoming a barrister is certainly within your power, so long as you apply yourself in every situation to the best of your ability. It isn't easy, but taking failure as a lesson tends to help so that you can improve and be able to transfer skills developed now into becoming an excellent barrister with all the vital qualities desired and more.
Words: Anjali Narbheram
Read More: