Published on May 13, 2020 by lauraduckett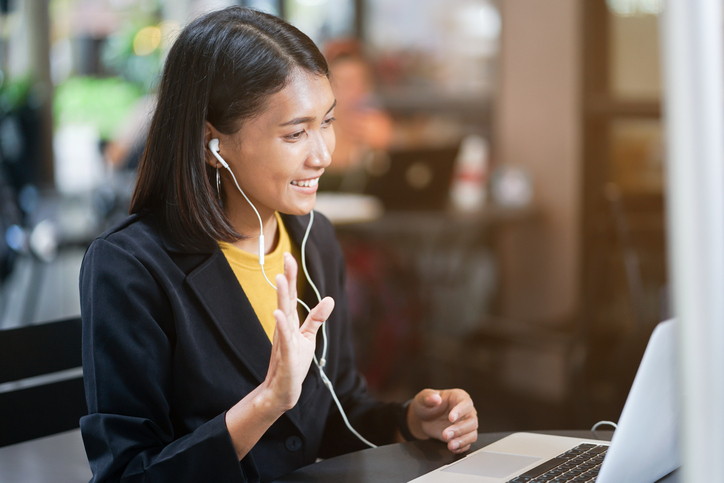 We are living in unprecedented times. The disruptive effect of the COVID-19 pandemic means that daily life will need to be viewed through the prism of a "new normal". The implementation of social distancing measures will be a key component of any exit strategy from lockdown. But for now, many of us are interviewing from home. The following tips are aimed to help you best position yourself for success.
Maximise the Icebreaker Questions
Inevitably, interviewers will want to find out how you have found the lockdown. How have you coped? How have you spent your time? What have you learnt? Questions relating to the COVID-19 pandemic give you an opportunity for you to demonstrate that you are resilient, organised and motivated. The words of Carl Lentz to "not waste this crisis" inspired to me devise a plan of action so that I would invest my time wisely. For example, I have committed to (a) making my fitness regime fun by alternating between Popsugar Fitness workouts and TikTok dance tutorials and (b) enriching my knowledge base by tuning into the Football Industry Uncovered Course, Vogue Global Conversations and Retromark: Live!
It is also important that you ask pertinent questions relating to current workloads, projections for riding through the economic storm with a recession on the horizon, social distancing plans for when employees return to the office and whether there was a working-from-home policy before the lockdown which necessitated remote working.
Preparation is Key
Every interview is an opportunity but not every job opportunity is right for you. To give yourself the best shot to showcase your skills, experience, personality and potential, you will need to dedicate a significant amount of time for preparation. At a minimum, interviewers will expect you to be able to speak with confidence, clarity and knowledge of the contents of your application form and/or CV. The next step will be your ability to elaborate on your motivations and suitability for the role persuasively and authentically. To stand out from the crowd, you will need to identify the USP's of the organisation and relate them as best you can to your interests, attributes and ambitions.
Sign up to our commercial awareness newsletter to stay abreast of developments in the commercial world.
Boost your Commercial Awareness
Practice, Practice, Practice
Practice makes perfect because when the opportunity presents itself you have confidence in your preparation to rise to the occasion. A video interview will take the format of either a live interview or a pre-recorded interview. Live interviews provide candidates with the opportunity to build a rapport with the interviewer(s) and judge the length of their responses.
Pre-recorded interviews involve responding to a series of questions within a certain timeframe such as two minutes. I would recommend using a combination of practice examples that may be provided by the firm or are otherwise available for free online and recording a video of yourself responding to questions. This will help you to simulate the experience of a video interview and to identify positives and improvements to be made.
Test, Test, Test
Testing the video-conferencing software such as Zoom, Skype or Cisco Webex before the interview is equivalent to devising your travel plan to the law firm. Instead of scouting out the location and calming your nerves in a nearby coffee shop so that you do not arrive at your interview too early, a video interview will require you to check that the video and audio functionalities are working properly and that your internet connection is stable. It is also important to familiarise yourself with the layout of each video-conferencing app so that you do not become flustered if you are told to "unmute yourself" or "turn your video on".
Another word of warning, check both your physical and virtual background as a plain background is always best. As with face-to-face interviews at law firms, it is advisable to engage your interviewer(s) through your intellect, personality and passion for the role rather than being memorable for amusing but avoidable mishaps. The golden rule of not being late to an interview also rings true for a live video interview, you should already be in the virtual waiting room when the interviewer(s) log on to the meeting.
Dress for Success
Loungewear sales may have increased during the lockdown but your comfort should come from preparation, practice and testing the video-conferencing software. Smart attire must be visible to the interviewer(s) and you should dress as you would for a face-to-face interview. If you wouldn't attend a law firm interview wearing a bardot jumper and leggings lounge set from PrettyLittleThing or a boohooMAN x Quavo Flame Print Tracksuit; then it follows that you should not dress casually for a law firm interview.
Ultimately, interview attire is a matter of personal choice but the aim is not to wear anything that is distracting or could be deemed inappropriate. First impressions are equally important to a virtual interview as they are for face-to-face interviews. In the words of the Duchess of Sussex when she launched The Smart Set Capsule Collection, when you go for a job interview, "you want to feel your very best". Arguably, this confidence is not just about your clothes being appropriate for the working environment that you want to join but also the comfort that derives from the knowledge that your interview preparation has set you up to perform to the very best of your ability and to maximise your chances of success.
Words: Hilda-Georgina Kwafo-Akoto
Read More