Published on June 2, 2020 by lauraduckett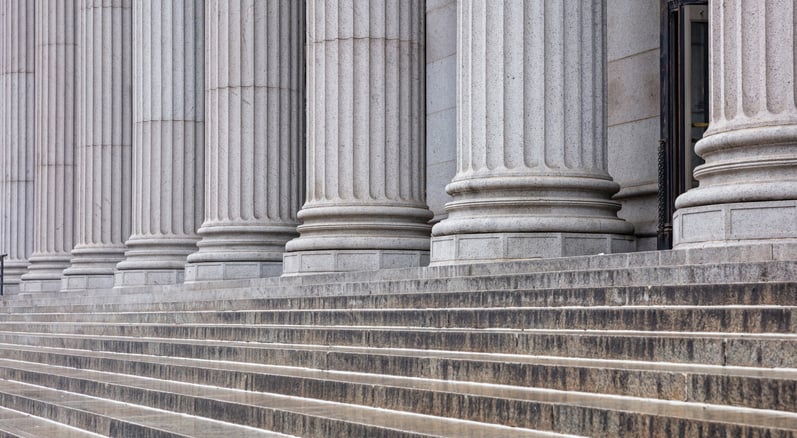 There's currently a lot of competition among prospective pupils to get some barrister chambers work experience. In 2017, 2,089 people submitted 14,516 applications for only 224 pupillage spots. It's clear that having prior work experience from a chambers set is essential.
In the last couple of years, I have applied for quite a few placements and learned what works and what doesn't. In this article, I give you a few tips that landed me work experience.
Get Networking
You can look up chambers online and check if they offer work experiences, and if it is not listed you can e-mail them to check whether there are any opportunities. However, based on my experience and others', it is much easier to get barrister chambers work experience if you have met one of the barristers that work there.
First, that barrister might tell the people assessing your application about you. Second, you can refer to that barrister in your application. Not only will it demonstrate that you have people skills, but also that you have gained insight into this particular set and become interested.
So how do you find them? You can attend a careers fair, ask barristers about their chambers and enquire about work experience opportunities. Alternatively, you can ask a career advisor if they know about any opportunities. If you are brave, you can print out your CV and deliver it personally to a chamber set you find particularly interesting.
Nail Your CV
When it comes to formatting, your legal CV must be kept to two pages. Use a basic font and retain some white space between the various sections to make it easy for the reader. First set out your education, then your work experience, and then other skills and hobbies.
List the education/work experience in reverse chronological order, with the latest education/work experience first. You do this so that chambers can spot your most recent experiences first. You also need to create a section for your legal experience, if you have any.
The content must be tailored to the particular chambers you are applying for. It could help to write down the skills that the particular chambers is looking for and tailor your CV accordingly. For instance, if the chambers is particularly interested in academic excellence you should emphasise your academic achievements. Alternatively, if it is a criminal set where barristers spend a lot of time on their feet in court, your theatre or debating background would be good to mention.
Craft the Perfect Cover Letter
Keep your legal cover letter to one page. Structure wise, it is smart to divide it into three paragraphs: the first explaining why you became interested in a career at the Bar, the second why you're interested in this chambers and their areas of practice, and the third explaining your skills and why they are relevant to the barrister profession.
You should also include an introductory line where you say you are applying for work experience with this chambers set, and what you are currently doing (e.g. education stage). Also, finish it off by saying when you are available for work experience and that you would be happy to come in for an interview.
Because barristers are advocates, crafting a persuasive and well-crafted cover letter is very important. In addition, it is crucial that you demonstrate a keen interest in the chambers' areas of practice. For instance, you should not focus your cover letter on how you're interested in courtroom advocacy if you are applying for a commercial set where the barristers don't spend much time in court. In addition, use examples of previous activities to demonstrate your interest in an area. Perhaps you've met a barrister practicing in that area or have volunteered in a relevant field.
Remember: keep it simple and tailor according to the chambers set you are applying for.
Words: Kristin Klungtveit
Read More