Published on May 28, 2020 by lauraduckett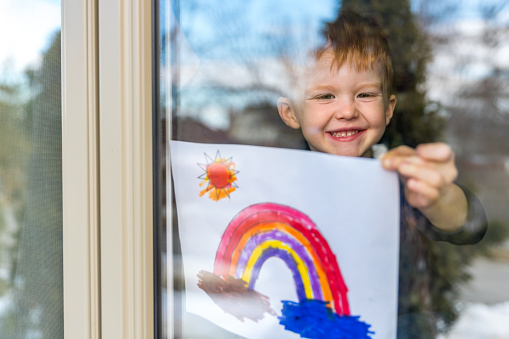 How has the COVID-19 pandemic affected the legal field in recent weeks? Read on to find out.
More Law Firms Amend Recruitment Cycles
Linklaters this week announced that it will offer a two-week virtual vacation scheme this summer. The virtual format will run three times and the students taking part will be paid for three-weeks instead of two which is designed to compensate for the fact that the normal scheme ran by the firm lasts four weeks, as opposed to two. The pay is £450 per week. The virtual training will include legal drafting, project work and engagement with partners, top management and trainee buddies.
Linklaters' representatives said all participants are to be offered an interview for a training contract afterwards. All students who had been due to join the vacation scheme in the spring cycle but missed the opportunity due to the Covid-19 lockdown will be offered a place on one of the three summer schemes.
Orrick, Herrington and Sutcliffe have postponed their training contract assessments until early 2021 in light of COVID-19. The firm said that "it is paramount that we get the best possible opportunity to meet and assess trainee applicants" and that whilst a virtual option was considered, they felt that it would not offer trainees the same insight into life as a trainee.
Universities Begin to go Virtual for the 2020/21 Teaching Year
The University of Cambridge has been the first university so far to highlight what their measures in response to the COVID-19 pandemic will be for the full 2020/21 academic year. The institution announced last week that it will move all "face-to-face lectures" online until Summer 2021 however that some smaller teaching groups may be able to take place in person if they can conform to "social distancing requirements"
The University of Manchester was the first university to announce the cancellation of face-to-face classes for the upcoming autumn term in their response to the pandemic. LBC News has reported that the university said that its lecture theatre's "do not easily support spatial separation" however hopes are that smaller groups may be taught face-to-face.
This news comes after the Office for Students, the higher education regulator, urged universities not to promise students that everything will return to normal in the autumn term if this is not the case. Moreover, Nicola Dandridge, chief executive of the Office for Students told the virtual education select committee that students should be told what kind of experience they will receive in advance of accepting offers.
Updates on Law Firm Response to COVID-19
Staff at Dentons' UK and Middles East offices have overwhelmingly agreed with proposals to allow some staff to move down to a four day week and take a 20% cut in pay from June to December. Jeremy Cohen, chief executive at Dentons UK and the Middle East says that these "pre-emptive measures" are "the most prudent course of action" in the face of the economic reality of the crisis.
Norton Rose Fulbright has begun its preparations for a gradual return to office work. The firm has said that any return to work will depend on government health guidance and likely to include restricting the number of people in the office, providing masks for the staff and arguing against business travel.
The firm has told the Law Gazette that its "currently designing a more flexible working model" considering that home office arrangements will need to be upgraded to allow those working from home to have the same benefits as those working in an office.
Various outlets have reported that Slater and Gordon has decided to close its London office to embrace remote working as the new norm post-pandemic. The firm will close its London office once the lease on their current building ends in September and seek smaller premises where meetings can be hosted, with other work carried out remotely.
The lease commitments on the other firm locations buildings are longer and no set decisions have been made on what will happen at other offices.
Jury Trials to Return to More Courts
The Judiciary has announced that some new jury trials have commenced under special arrangements to maintain the safety of participants, including jurors. As previously noted, four crown courts in England and Wales have already started to hold jury trials. However, other trials are expected to begin at Reading Crown Court, Warwick Crown Court and Winchester Crown Court this week.
Missed our last update? Read it here!
More Updates