Published on February 12, 2020 by Sofia Limpo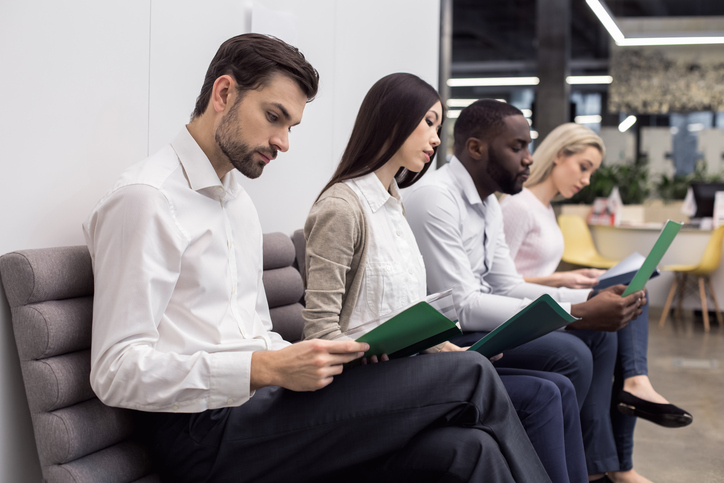 After finishing the BPTC and being officially called to the bar, many barristers will find they still have years ahead of them before securing pupillage.
During this interim, it is important to continue to build upon your experience and skills. Below is a list of jobs for barristers without pupillage that will allow you to improve your chances of success.
Court Advocate
This is a legal job barristers without pupillage are eligible to apply for, and it's essentially the same as a barrister role. As a court advocate, you are given instructions to attend court and advocate on behalf of your client. Organisations such as FRU (Free Representation Unit) and firms including LPC Law offer such roles.
Being a court advocate will develop practical skills including written and oral advocacy while providing an insight into the realities of the profession. Advocates can receive briefs for any type of work and can be expected to travel to various courts up and down the country.
This directly applicable experience will make your pupillage applications stand out by showing you understand the demands of an advocate's role and are able to handle these.
Litigation Paralegal
Paralegals assist solicitors with the running of their cases, carry out legal research and some even manage a caseload of their own. This role provides the opportunity to develop crucial research and project management skills which are transferable to the bar.
As a litigation paralegal you will also gain an in-depth knowledge of the litigation process, exposure to a range of clients and an understanding of the challenges faced throughout. This will develop your commercial and emotional awareness of litigation and in turn improve your advice and client handling skills. To add to this, establishing a relationship with a firm can be beneficial to securing work upon completion of pupillage.
Barrister's Clerk
A barrister's clerk assists barristers with the administration of their cases. Duties include organising barristers' diaries with cases and events, negotiating fees and carrying out research when required.
Although clerking is not a natural progression to becoming a barrister, the role is good for developing organisation and inter-personal skills while providing insight into life at chambers.
This role offers the opportunity to build connections with others in the profession including barristers themselves. This relationship can prove beneficial for securing pupillage. Some coveted application advice from barristers can make all the difference.
Research Assistant
An important aspect to the role of a barrister is being able to research the law for drafting advice and skeleton arguments. A role as a research assistant will enable you to improve the quality of your research and in turn legal arguments.
Organisations such as the law commission advertise for research assistant roles. A role in this area provides you with a different perspective of the law and the policy reasons behind it. This can prove useful when advising clients, establishing strategy and helping them make commercial decisions.
Judicial Assistant
The High Court, and more recently the Court of Appeal, advertise for judicial assistants. Duties include researching, drafting case summaries and discussing cases with the judge. This role provides a 'ringside view' of the trial process and insight into a judge's decision making.
This insight paired with observing and reading submissions of more senior counsel can develop your understanding of what skills are required to make a great barrister. Understanding what judges look for in an argument can be used to develop your own written and oral advocacy skills.
Industry-related jobs
On a more general note, it is also a good idea to find a job in the industry you intend to serve. This provides you with a commercial awareness of the industry which will improve your understanding of the types of challenges faced in the area by clients and how these can be dealt with. This will assist you at the bar by enabling you to provide commercial, pragmatic advice to clients.
Words: Jasmine Cattigan
READ NEXT: How to Become a Barrister
Or take our fun quiz: Which Fierce Female Judge Are You?
Take the Quiz!