Published on October 9, 2018 by ottohopkinsfagan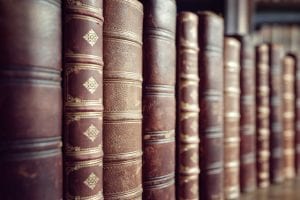 You probably know what a standard Law degree is as in an LLB. But do you know what a non-standard law degree is?
Here are a few examples:
Law with Criminology

Law with French

Law with an Integrated Professional Course

Law with a Year in Industry
This article aims to inform you of the benefits of doing a non-standard Law degree and you might end up deciding that it's the right course for you.
---
Take 30 seconds to sign up to TLP and you'll receive free, tailored information for your aspirations and stage straight to your inbox, as well as being the first to know about new, free events – what are you waiting for?
Sign-Up Now
---
#1 It can make you more attractive to employers
Non-standard law degrees can be very attractive due to the skills you acquire. For example, if you do a sandwich course, your year on placement will allow you to develop commercial awareness as well as hands-on legal skills. If you do Law with a language, you will be just as attractive since being adept in a foreign language is seen as an asset by firms.
#2 It helps you stand out
The majority of students know they want to study Law, so typically they choose a straight Law course. Those that don't definitely attract the attention of firms when it comes to reading applications. These students will (in most cases) have completed the required modules to receive a qualifying law degree, but also taken on another discipline at the same time to the same level of depth. This often something firms notice.
#3 It gives you something to talk about at interviews
If you've spent a year abroad or on a placement, you can spend your interview discussing what you did and what you gained from it. In a field where work experience is necessary, you will have 12 months of solid work experience and developed many key skills. The drawback to a standard 3 year Law course is that you don't have enough time to do a ton of work experience during the term. It's true that you have vacation time but the amount of time spent on a placement year will be far more interesting for interviewers than a short period of work experience.
Are you studying another subject? Here's how you can still get into law. >>
#4 You get to explore another subject you're passionate about
When I was applying, I was passionate about both Law and Philosophy. Philosophy though was something I would spend a lot of my free time reading up on and attending talks on the subject. When it came to UCAS, I thought that I had to make a choice between the two subjects. So I decided to study Law. If I had looked hard enough, I would have found that there were courses that combined these two subjects. Don't be like me – look hard and consider a Law degree that can be studied in conjunction with another subject such as History or Politics if you are passionate about it.
#5 They might be slightly easier to get onto
This mainly applies to joint courses. If you opt to study a course like Law and Business or Law and Anthropology, you will find that these courses typically have lower entry requirements than their standard Law counterparts. There is also a common misconception that standard law degrees are more desirable to firms. If you do a quick search on Linkedin, you will find that people who have done joint honour or non-standard degrees have managed to make it into the magic circle as well as a plethora of other professional careers. So, if you do not meet the entry requirements for your firm choice, consider a non-standard course. Alternatively, if you do meet or exceed the entry, you might receive an unconditional offer.
Need some extra help choosing the right degree? Find out how to choose the perfect course for you, here. >>
I hope you found this an insightful read. There are all kinds of Law degrees now, meaning you can really make it your own by studying a humanity or language alongside the core subject.
Find more tips for studying law here:
Author: Ali Chaudhry