Published on March 25, 2020 by lauraduckett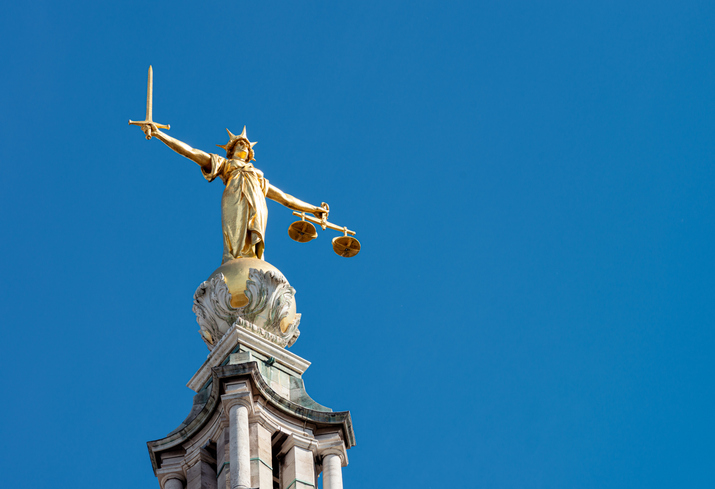 The Coronavirus (COVID-19) pandemic has dominated headlines and news updates, placing the latest legal news on the backburner. The majority of recent legal articles focus on the impact of the pandemic on the industry where they used to cover the current significant legal proceedings and trials. The pandemic had serious implications for the litigation sector and the British court system. In response to Prime Minister Boris Johnson's latest address to the British public, Lord Chief Justice announced his decision to suspend all jury trials or hearings that cannot take place remotely through audio and video technologies.
This has been enforced to restrict social contact and interaction. Jurors have been discharged for all upcoming trials which have been rescheduled for later dates. With 33,000 legal cases waiting to be heard and tried by courts, this has had repercussions for the delivery of justice in the United Kingdom.
Read on to find out some recent legal cases in the UK which have gone comparatively unnoticed as the world focuses on the Coronavirus pandemic.
Johnny Depp's Libel Case
One of the most high-profile cases to be postponed due to the Coronavirus pandemic is actor Johnny Depp's libel case against British tabloid 'The Sun.' Depp has sued News Group Newspapers and executive editor Dan Wotton for referring to him as a 'wife-beater' in an article dating back to April 2018. However, a few days before the trial was due to start the hearings were postponed due to the impacts of Coronavirus. Two members of Depp's legal counsel were forced to self-isolate as precautionary measures against the infection. Judge Andrew Nicol also noted that, while not a criminal case, the 'large number of lawyers involved, as well as the public and press who wish to attend' pose a significant health risk.
Furthermore, travel restrictions imposed by the epidemic complicated proceedings mean that Depp, who lives in France, his ex-wife Amber Heard, who lives in the United States and News Group Newspapers representatives and Wotton in Britain are unable to safely travel to attend hearings and audio and video links have been deemed ineffective in this case. For these reasons, Judge Nicol decided to pause the proceedings until the crisis subsides and does not pose a risk.
Alex Salmond Cleared of Sexual Assault Charges
Another legal case that has received comparatively minimal attention is Alex Salmond's trial for alleged sexual misconduct. On trial for 14 charges of sexual assault, Salmond was found not guilty on 12 counts while one charge was dropped and another was found to be unproven. However, despite being described as 'significant criminal trials in Scottish political history' the case was eclipsed by wider concerns about Coronavirus.
A key witness for one charge of sexual abuse was forced to self-isolate in Northern Italy and was unable to testify in person. The witness had attended a dinner at Salmon's official residence, Bute House, on the same night he was accused of raping a Scottish Government official. However, his testimony was provided via a Skype video call recording dating back to last year and was therefore not subject to cross-examination, limiting its reliability.
The atmosphere at court at 'one of the most anticipated' Scottish legal trials did not fit the enormity of the event with the courtroom preoccupied by hygiene and health concerns and a limited audience awaiting the verdict outside. Following his acquittal, Salmond announced that he would speak more about his case at a later date in respect to wider concerns about the Coronavirus crisis. This was echoed by Scotland's First Minister, Nicola Sturgeon, who noted that 'further discussion around this issue' would be held but 'that time is not now' as the country tackles the Coronavirus pandemic.
Sheikh Mohammed Charged with Abduction of his Daughters
While Coronavirus was spreading and gaining increased media attention, UK courts ruled against Sheikh Mohammed, ruler of Dubai, in his legal battle against his wife Princess Haya. The family division of the High Court of Justice found Sheikh Mohammed responsible for the abduction of two of his daughters and a 'sustained campaign of fear, intimidation and harassment' towards his wife in a Fact-Finding Judgement.
As the head of a government with considerable global political influence, the judge has described his case 'extraordinary' due to its implications for diplomatic ties between the United Kingdom and the United Arab Emirates. As explained by Anna-Laura Lock, Senior Associate at Winckworth Sherwood, the ruling demonstrates that 'no one, including him, is beyond reproach as far as the law is concerned' and is a significant case in the areas of human rights and international law. However, in light of the current health crisis, hearings for this case will likely be paused until the situation is safer.
A Woman Receives Payout for Sacrificing her Career
A landmark divorce case went completely unappreciated in light of the Coronavirus pandemic. A Cambridge-educated solicitor received a £400,000 payout for her stymied professional career. Justice Moor ruled that couples' £10 million shared assets would be split equally and the wife would receive additional compensation for 'relationship-generated disadvantage' that forced her to sacrifice her legal career to raise the couple's children while her husband was able to pursue a 'stellar' career as a solicitor.
This case is expected to have implications for future divorce cases, setting a precedent for partners who compromise their career in favour of family responsibilities to receive compensation for their potential professional successes and earnings. The significance of this case has gone relatively unnoticed in the wake of the larger pandemic and future divorce cases which could employ this precedent will be paused indefinitely in light of Lord Chief Justice's announcement.
Words: Siobhan Ali
Read More: