Published on February 4, 2019 by Maria Correa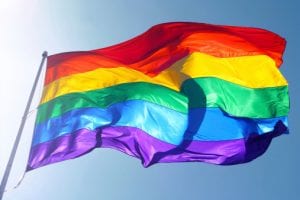 Estimated reading time: 5 minutes, 6 seconds
Welcome to the Lawyer Portal Monthly News. This month's post will cover the legal news stories from the 1st January to the 31st January.
This month Pinsent Masons came out on top as the UK's most inclusive employer for LGBTQ+, the European Court of Human Rights has ordered Italy to pay Amanda Knox €18,400 for police failures to provide her access to a lawyer and translator during questioning, plans were released to simplify UK's immigration regulations and the Supreme Court are to rule on if a Facebook post claiming man "tried to strangle" ex defamed him.
---
In more positive legal news, Pinsent Mason has been crowned 2019 most inclusive employer in the UK by Stonewall, the lesbian, gay, bi and trans equality charity, an improvement on last year's second place. Senior Partner, Richard Foley described it as a "very special achievement" for the firm. Pinsent Masons was the first firm to be ranked in the index in 2008. Other top ranking firms include Bryan Cave Leighton Paisner, Baker McKenzie, Dentons and Travers Smith.
The annual rankings are compiled from submissions to the Stonewall workplace equality index, a bench-marking tool used by employers to assess their achievements and progress on LGBT equality in the workplace. Other firms recognised for their inclusivity efforts this year were Norton Rose Fulbright, Hogan Lovells, Allen and Overy, Clifford Chance, Taylor Wessing, Linklaters, Eversheds Sutherland, Slaughter and May, Trowers & Hamlins and Gowling WLG. Pinsent Masons, Bryan Cave Leighton Paisner and Baker McKenzie were also named "top-trans inclusive employers."
Interested in learning more about Magic Circle law firms? Click here for our guide.>>
---
Take 30 seconds to sign up to TLP and you'll receive free, tailored information for your aspirations and stage straight to your inbox, as well as be the first to know about new, free events – what are you waiting for?
Sign-Up Now
---
In other legal news, the court in Strasbourg has declared that Italy must pay Knox €10,400 in damages plus €8,000 to cover costs and expenses. As well as concluding authorities had twice violated her Article 6 right to a fair trial, the ECtHR also found that they had failed to investigate claims of degrading treatment. The court did not, however, uphold these claims.
Judges said that the Italian government had failed to show that the failure to give Knox access to legal advice had not "irreparably undermined the fairness of the proceedings."
The 31-year-old American had convictions of murder and sexual assault overturned but one final conviction of malicious accusation, whereby she suggested someone else was guilty, still stands. Italian detectives alleged she was trying to hide her responsibility for the attack by blaming someone else. Knox wants to see that conviction quashed.
Dalla Vedova, an Italian law firm, said it is "impossible" to compensate Amanda for four years in prison for a mistake. They go on to assure that they do not seek compensation but are pursuing this challenge based on principle. Knox has always denied any involvement in the murder.
Want to find out more about becoming a criminal lawyer? Click here.>>
---
According to the latest legal news, the commission is to consult on a range of proposals on the immigration rules, which set out the police and practice of the home secretary in regulating the entry and stay of people in the UK.
The proposals include an audit of overlapping rules and a limit to the number of times a year the rules are changed. The Home Office has sponsored the project, which will not consider any issue of substantive policy. The commission believes simpler rules would increase transparency for applicants and lead to quicker decision-making by Home Office caseworkers. Judges and lawyers often critique the plethora of rules for being archaic and hard to navigate for people looking to utilise them. The law commissioner for public law, Nicholas Paines QC, said: "as the rules have become longer, more specific and more detailed they have also become more complicated and harder to follow for applicants."
More on this legal news, the body will also investigate whether technology could improve an applicant's experience, such as through online presentation of rules including a route map, and interactive tools to guide them through the application process and alert them if the application is defective in any way.
How can you discuss the Windrush scandal at a law interview? Click here to learn more.>>
---
In the extraordinary case involving a bitter domestic dispute, five of the UK's most senior judges are being asked to decide whether the phrase meant he had attempted to kill her and was therefore, defamatory.
The appeal has been brought by Nicola Stocker, who divorced her husband Ronald, in 2012. Shortly afterwards, she requested and was accepted as a Facebook friend by his new partner, Deborah Bligh. During a series of exchanges with Bligh, Stocker told her about her former husband saying that he "tried to strangle" her.
Both the High Court and the Court of Appeal, however, found in favour of Ronald Stocker's defamation claim against his ex-wife on the grounds that the words "tried to strangle" implied an attempt to kill her by strangulation. Nicola Stocker was ordered to pay damages and costs estimated to around £200,000.
Before the case, Harriet Wistrich, the director of the Centre for Women's Justice, said: "This case has chilling implications for women who speak out about male violence. The judgement reveals a shocking ignorance amongst members of the judiciary of the realities of domestic violence. Wistrich commented that "the fact that Mr Stocker was arrested and red marks were observed by the police on the victim's neck is a serious warning of escalation of violence regardless of whether he had any intent to kill."
The hearing continues.
Have you read last year's legal hot topics? Click here for our guide.>>
Read More Monthly Legal News Round-Ups Here:
Author:Alicia Gibson