Published on January 16, 2020 by Sofia Limpo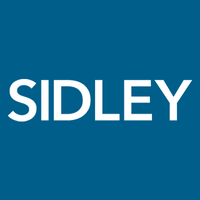 Watch the full recording of Sidley Austin's Virtual Open Day: 15 Nov 2019
Late last year, TLP held a virtual open day in patnership with leading international law firm Sidley Austin!
During the one and a half-hour online event, aspiring solicitors put their burning questions before recruitment members and key players in this legal powerhouse.
those interested in commercial law heard from members of the firm including current trainees during presentations and an informal Q&A session. Questions were submitted in real time.
TLP would recommend anyone who is thinking about applying for training contracts or vacation schemes to keep an eye out for future similar events with other law firms.
More About Sidley Austin LLP
Sidley Austin LLP has more than 2,000 lawyers in 20 offices worldwide. Specialising in litigation, transnational and regulatory matters spanning virtually every area of law.
The firm prides itself on high standards and a meritocratic environment which allows its team to develop on all levels from trainee through to partner.
Sidley has a reputation for innovation and complex transactions, which helps to make life there all the more rewarding and challenging.
Sidley Austin Virtual Open Day Schedule
Life as a trainee presentation: 30 minutes
Trainee Q&A: 30 minutes
Graduate recruitment Q&A: 30 minutes