Sexism in the City: Women in Law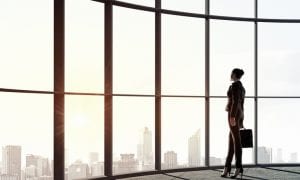 It has been 95 years since the the first female solicitor was admitted to the Law Society. What a cause for celebration! In 2016, the Solicitors Regulation Authority found that half of practising solicitors are now women. However as always, there is a catch. Less than 30% of these women are partners at their firms. Moreover, SRA found that women are more likely to work in regional branches than big City circles.
These figures lead us to question how far women in law have really come. Has the legal reform over the ages been a proactive evolution towards equality by the majority, or merely a reactive token to the underrepresented minority?
Women in Law: A Timeline of Developments
A timeline of the 20th century can be used to demonstrate the change in women's legal status:
1913: The Law Society refused to allow women to sit Law Society examinations.
1913: The Court of Appeal, per Mr Justice Joyce, held in Bebb v The Law Society that women did not constitute as 'persons' under the Solicitors Act 1843.
1919: The Sex Disqualification Act was passed to allow women to practise law.
1922: The four first women, Maud Crofts, Carrie Morrison, Mary Pickup and Mary Sykes, passed their law examinations.
1922: Carrie Morrison became the first women of the United Kingdom to be admitted to the role of a solicitor and Helena Normanton the first practising female barrister.
1931: 100 women had qualified as a solicitors. A numbers crunch further exemplifies a slow but sustained proportional revision of the solicitor cohort:
1957: Only 1.94% of certified soliticors were women.
1977: Two decades later, 7.33% of certified soliticors were women.
1997: Another twenty years on, this increased to a third of solicitors.
2008: The Legal Services Board found that the percentage of female solicitors had grown tenfold since 1984.
Women in Law: The Reality of Sexism
Paul Philip, the SRA's chief executive, said: "There should not be any barriers stopping the best people – whatever their background – thriving in law." Evidently women can survive, just as equally as men, the triumphs and trials of the legal profession. So why are they not permitted to thrive?
According to the Student Guide's 2014 Gender Diversity Survey, in the average UK commercial law firm women comprise just 24% of the partnership. Furthermore, there have numerous incidents of discrimination reported in the workplace:
In 2013, former Travers Smith trainee Katie Tatum successfully challenged the firm's rejection of her NQ position on the grounds of discrimination on the basis of her pregnancy.
In 2013, a memo from Clifford Chance, the Magic Circle firm with the second-highest female partnerships, was leaked to the press. It was a message sent to female employees suggesting that they 'see how low you can go' in attempt to persuade them to deepen the pitches of their voices, and to remind them to stop giggling and showing their cleavage.
A survey of 800 female solicitors by King's College London and the Association of Women Solicitors found that 50% respondents believed they could not take time off work as part of 'flexible' hours as it demonstrates a lack of dedication to their career. This meant many had not planned children or relationship commitments for the future.
Prima facie, women in law have come a long way, and mostly by their own campaign. Plainly, both employers and society are yet to catch up. Perhaps this just a (very long) marathon and not a sprint, or are women in an obstacle race that they just cannot win?
Published: 21/11/17 Author: Harriet Parfitt, TLP Ambassador for the University of Bristol
Oops! We could not locate your form.