Published on September 26, 2018 by ottohopkinsfagan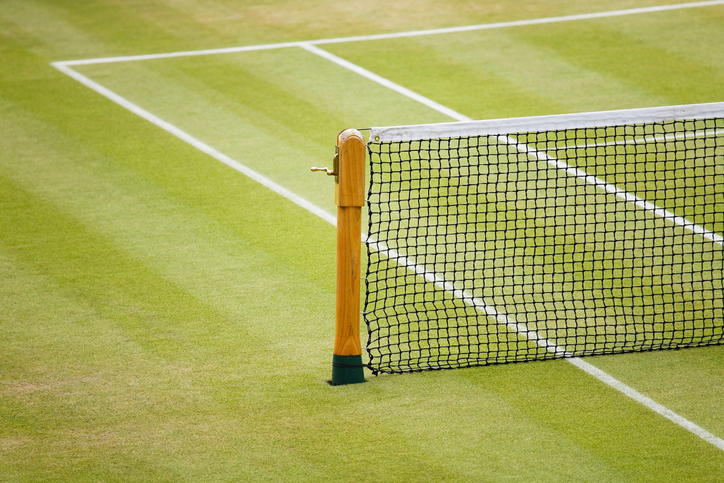 "Feminist: A person who believes in the social, political and economic equality of the sexes" – Chimamanda Ngozi Adichie
As an aspiring or current lawyer, it is imperative that you keep up-to-date with legal news. A good example of a legal hot topic you can use to discuss at university, work or in an interview is the case of Serena William's confrontation at the 2018 US Open.
---
Take 30 seconds to sign up to TLP and you'll receive free, tailored information for your aspirations and stage straight to your inbox, as well as be the first to know about new, free events – what are you waiting for?
Sign-Up Now
---
Should Male and Female Sport Stars Be Paid the Same?
Tennis superstar, Serena Williams has been embroiled in a sexism and racism row in the wake of the 2018 US Open Women's Single Final where she was docked a game for accusing the presiding umpire, Carlos Ramos of being a "liar" and a "thief". Notwithstanding the high drama and ensuing controversy, Williams has won 23 Grand Slam titles (more than any male tennis player in history) in her illustrious career.
Despite this remarkable achievement, there is a disparity in the remuneration received by male and female athletes in tennis and in sport more generally. The interplay between the history of sport, broadcasting, sponsorship and match day ticket sales will be explored to show the rationale for sports women being underpaid.
"This is a man's world/But it would be nothing/Nothing without a woman or a girl" – James Brown
The Battle of Equal Pay
Even in contemporary society, the pursuit for gender parity and particularly equal pay for women and men is an ongoing battle, not just in sport but in all walks of life. International Women's Day was celebrated on 8 March 2018 and the battle cry was to "press forward and progress gender parity".
The ambit of sport is traditionally male-dominated and the business of sport is governed by money. These twin factors have had an adverse impact on the ability of the women's game to flourish whether that is football, tennis, golf or rugby. Gender stereotypes that have been reinforced over generations will not be easily shaken. Netball and hockey are the traditional sports for women and the myth still pervades that physicality of football and rugby is more suited for men in terms of power, strength and speed. These societal attitudes cannot be simply dismissed as old-fashioned, out-dated and misguided because is it has a direct effect on consumption.
In the business of sport, the product being bought and sold for a fee is the sport itself. Broadcasting rights deals are the major income stream for sporting leagues, bodies and teams which can be re-invested in the development of players, stadia, academies and centres of excellence. It is also instrumental in building momentum in a sport and captivating audiences. A sport becomes popular if it receives sustained media coverage that attracts spectators, sponsors and participants. Broadcasting rights deals can be highly lucrative, for instance, the Premier League for the 2016/17 season secured a three-season domestic deal valued at a staggering £5.1 billion with Sky and BT Sports.
Want more legal hot topics? Read about these 3 Surprising Legal Issues Around Wimbledon. >>
Female Athletes are Underpaid and Undervalued
Women's sport is deprived of the exposure afforded to the men's game through primetime TV slots, extensive coverage in national and local media and marketing to promote the sport and attract larger audiences. A lack of exposure means less people are watching because they either do not know about fixtures or they are not sufficiently excited about the sport to engage. Low attendance at games and/or low television ratings makes it easier for broadcasters to schedule games at awkward times, if at all and the overall appeal to sponsors is significantly reduced. This is often referred to as the chicken and the egg situation, women's sport is not sufficiently funded because it is the men's game that is considered to be the money maker but the women's game requires investment so that female sport stars can reach the echelons attained by the Cristiano Ronaldo, Lebron James and Roger Federer.
The corollary of women's sport generating less revenue is that elite female players will not earn the same wages as their male counterparts. This echoes the sentiment of the 2018 Wimbledon men's champion, Novak Djokovic who previously asserted that prize money should be determined by "who attracts more attention, spectators and who sells more tickets." Tennis is the beacon of advancement in gender equality in that equal prize money has been awarded in the four Grand Slams; namely the Australian Open, US Open, French Open and Wimbledon. Whilst male tennis players fight it out in five sets in the majors rather than the usual three, the playing field is levelled for players competing on the same stage irrespective of gender.
"It's been a long, a long time coming/But I know a change gonna comes, oh yes it will" – Sam Cooke
Have you read our Monthly Legal News Round Up? June was a particularly juicy month for legal hot topics! >>
Want 6 more legal hot topics? Find out more here. >>
It's Time for a Cultural Shift
Money is the lynchpin of the business of sport.
A cultural shift will be needed to address the imbalance of investment in the men's game as compared to the women's game. Sponsorship and endorsement deals are another income stream for sport stars and England captain, Harry Kane was unveiled as a brand ambassador for Hugo Boss Parfums in the lead up to the 2018 FIFA World Cup. It would be refreshing for more female sport stars to feature in campaigns for Reebok, Puma, Nike and Adidas in addition to Ariana Grande, Selena Gomez, Karlie Kloss and Hailey Bieber…I mean Hailey Baldwin.
If the business of sport was predicated on performance, talent and merit alone then the disparity in pay between male and female sport stars would be incomprehensible. However, sporting institutions are inherently patriarchal and a return on the investment is the main commercial driver. This means that female sport stars will not achieve pay parity with male sport stars until the untapped potential of the growing popularity of the women's game is realised.
Want more hot topics going on in the legal sphere? Take a look at our How to Discuss series:
Author :Hilda-Georgina Kwafo-Akoto