Published on May 18, 2018 by isabellaford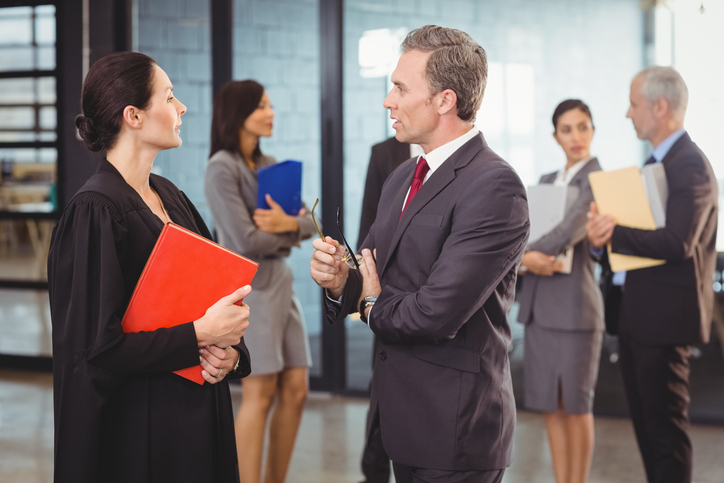 Law firm open days are a really good way to grasp a first-hand understanding of the workings of a firm. They give you the chance to meet the lawyers and use your networking skills, but also to understand the dynamic of the firm and whether or not you can envision yourself working or training there.
Having recently visited the regional law firm Roythornes for an open day for the first time, there were a number of things that I picked up from the experience.
---
Meet and mingle with more top law firms at our Training Contract and Vacation Scheme Conference – book now for just £5!
Book now
---
1. The dynamic and nature of a law firm
The main thing I learned from visiting Roythornes was the dynamic of the firm, the relationship between those who worked there, the way things operated to ensure success and its unique attributes.
This is essentially the purpose of most law firm open days (besides the networking opportunity) – to get a more authentic feel for the firm. The only way to really understand this is to visit the firm itself.
Roythornes is a regional firm, and therefore it was not a huge office as they had a few other offices around the country. The environment of the firm was fast-paced, yet also comfortable since the lawyers working there were extremely friendly.
It was different to what I expected in the sense that the partners and trainees had a very strong and close relationship; they were like a big family rather than what you imagine to be your typically strict hierarchical structure.
Would you suit a regional law firm like Roythornes, or a bigger City firm? Find out with our blog post here!
2. Tips on how to ensure the lawyers, partners and trainees remember you
I also learnt a lot about the processes and application required to work for Roythornes; we were given a talk by one of the partners who explained to us how to ensure your application is successful by standing out from the crowd as a candidate.
The partner (and many lawyers throughout the day) stressed that by being unique in your personality or your experiences, you are more likely to be remembered; this is on top of being a driven, hard-working and enthusiastic person.
The top tip I picked up was to, as cliché as it sounds, be yourself. With the sheer volume of applications that law firms have to go through, the ones that are similar to one another will not be successful. Therefore, being an interesting and unique person who radiates energy and enthusiasm is something that they want to see.
The partner spoke of an individual who had attended the open day and during the networking portion of the day, learned some personal things about the partner. In the candidate's application, she mentioned it in smart, subtle yet sophisticated way which made the partner remember this individual.
Learn more about how to impress at networking events with our blog post 10 Networking Tips for People Who Hate Networking.
3. A practical understanding of a lawyer's job
The open day was a valuable opportunity to understand the individual roles of the trainees, associates, solicitors and partners. I learnt that although the roles varied, they all worked very closely together.
In particular on this open day, I was able to talk to some of the trainees who were undertaking a training contract how they got to become a trainee. I came to understand that in Roythornes in particular, the trainees were well-respected and so they were always busy with work and getting heavily involved. The trainees talked to us about their lives inside the firm but also their lives outside of the firm.
Equally with the partners, I got to understand how they earned their role and I was surprised to find out that many of them had started as trainees at the firm and worked their way up to the top.
4. The location of the firm
One of the valuable things I learnt from the open day was the situation of the firm and its surroundings. This is underestimated, yet actually vital if you are planning to apply and potentially have a future at the firm.
Some people prefer a busy city such as London, whereas others may prefer something a bit quieter; and most of the time, you cannot fully understand what it is like until you are there.
Therefore, it is definitely worth having a look around the firm before and after the open day to get a feel for whether it is somewhere you could see yourself potentially living.
It's even worth asking some of the lawyers at the firm what they think about the place where the firm is; who better to ask than someone who lives and work there.
5. Networking opportunity
Not only did I learn from the open day itself, I learnt about law firm open days and why they are important to attend for your future career path. This is because as well as learning about the firm, it is a fantastic opportunity to get your foot in the door and have you name heard by networking.
A lot of people have been to an open day and mentioned the fact they had when applying to the firm and this is invaluable for a firm to see because it shows your commitment.
Open days are a good way to slowly start your career journey simply by talking to the graduate recruiter or even anyone who works there. You can easily get a hold of contact details by asking for them in case you have more questions (showing your eagerness) and this is undoubtedly starting a dialogue with the firm to ensure that they remember you.
Therefore, if you are searching for a career in law, open days are important for learning about the firm, asking questions and also getting to know those who work there. It is by far the best way to learn more about the firm in order to help you choose where you would want to hopefully work in the future.
What else can law firm open days do for you?
Published: 18/05/18 Author: Priya Luharia