Published on August 2, 2018 by isabellaford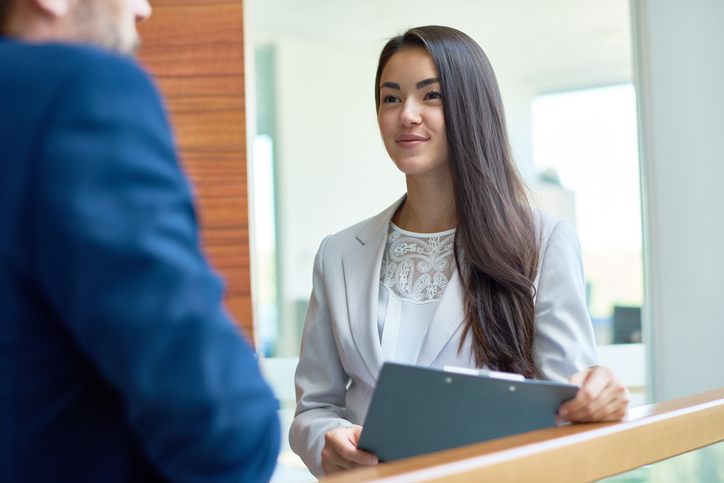 Gaining legal work experience is tough. There are far too many applicants for the opportunities available, so if you find yourself lucky enough to gain some valuable experience, you'll want to impress your employer; after all you could be applying there for a job later down the line!
One way to make an impression and stand out from the crowd is to ask lots of questions – it will make you seem more interested in the position and job sector.
Here's four areas you should focus on when preparing questions before you embark on your work experience
---
Meet law firms and find out if they're the right fit for you at our Training Contract and Vacation Scheme Conference, where you can attend workshops on applications and interviews – for just £5!
Book your ticket now
---
1. About the Company
Before beginning your work experience, you should research the company. Having enough knowledge to form questions about the company is helpful to gain further information.
These sorts of questions are beneficial when it comes to later applications; you will be able to use knowledge about the firm or chambers that only an insider has, not just what is on the company's website.
Examples of company-related questions:
What secondment options are available?

When do applications for training contracts/pupillages open?

After qualifying, what career progression opportunities are there?
Asking questions that show you have some knowledge of the company, but that you also want to know more. This shows interest and that it is somewhere you genuinely want to work. This is especially helpful if your work experience can result in a job offer.
Find out more on how to research law firms effectively >>
2. Commercial Awareness
Legal work experience is a chance for employers to see you as much as it is about you seeing them. You'll want to show your best self, and one type of question that is impressive is commercial awareness questions.
In the weeks running up to your work experience placement, research current news stories and follow them to build knowledge on that topic. If the story is an area the law firm has a focus on, that's even better.
Example commercial awareness questions:
Have you been following the recent story on …? What's your opinion?

I saw a news story on …., I was wondering if your company has a view point since they focus on this sector/work with this company?
These questions show that not only you follow current topics, but you have sound knowledge if you are able to continue a conversation about the topic after an answer is given.
Take a look at our latest monthly law news round-up as a starting point >>
3. Personal Career Path
During work experience placements you will usually have a mentor. If you are able to have a one-to-one conversation about their personal career path, this can be both interesting and beneficial to you.
Example career-path questions:
How did you gain a job here?

What's your favourite part of working here?

Why did you choose this route into law over others?

What extra-curriculars did you take part in at university? Do you think they benefited your CV?

Are you a member of professional organisations? Would these benefit a student to get a student membership?
Everyone you meet will have a different backstory, and you will discover that career paths into law are not always straightforward.
It can be beneficial to hear other people's stories and hear how they got into law, incase you find yourself having to take an unconventional route too.
4. Any Advice?
Anyone who has had legal work experience knows that everyone you speak to has advice that they are willing to share. It is helpful to have a few questions prepared to gain the advice you think would be helpful for you.
Example advice questions:
Do you have any advice for training contract/pupillage applications?

Is there any advice you can give me on structuring an answer to application questions?

What do you think your firm/chambers looks out for most on applications?

How can I better my skillset or CV?

What is the most important thing you have learnt from your experience in law, that you wish you knew when you were at my level?
The advice you will be given will be genuinely helpful, so remember to keep a pen and paper handy to jot down their answers!
Find out more about making the most of work experience:
Author: Chloe Hanna