Published on November 14, 2018 by ottohopkinsfagan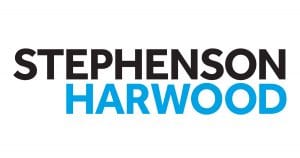 In the second part of this blog post special, we present you with our interview with third-seat trainee Margaux who is currently sitting in the employment and pensions department at Stephenson Harwood. Margaux shares her unique insight and experience as a trainee of one of the world's top law firms.
---
Take 30 seconds to sign up to TLP and you'll receive free, tailored information for your aspirations and stage straight to your inbox, as well as be the first to know about new, free events – what are you waiting for?
Sign-Up Now
---
Quick Fire Facts
University: University of Exeter
Degree: History
Year of qualification: 2019
Current position: 3rd seat trainee
Current department: Employment and Pensions
Why Did You Decide to Change your Career Path to Law?
Before moving into law I worked for four years at Lord's Cricket Ground in Hospitality and Events. I was responsible for generating sales and interest in Lord's as a venue for events. I enjoyed the job however after a few years I felt that I was not being challenged enough. I missed the intellectual stimulation of studying that I enjoyed at university and began to consider a career in law. Since starting my training contract I have certainly felt challenged. As the law is always changing, you are required as a lawyer to be learning continuously and this is something that appealed to me.
How Did You Go About Making the Change and What Were the Steps Involved?
Firstly, I sought work experience at a range of commercial firms in order to build up my experience for training contract applications. Then I secured a place at a university to do the GDL and began submitting training contract and vacation scheme applications. I secured my training contract in December after the winter placement scheme. Following the GDL I opted to do the Fast Track LPC and consequently was able to start my training contract in March 2017.
Want to know more about training contract opportunities? Then follow Stephenson Harwood on Twitter to be the first to hear. >>
Why Did You Choose Stephenson Harwood for your Training Contract?
Stephenson Harwood's small trainee intake appealed to me; I wanted to work at a firm which gave trainees a good level of responsibility. My experience on the placement scheme was very positive; I was given interesting work and taken to client meetings, so I could see that Stephenson Harwood trainees were entrusted with client contact from the start of their training contracts.
Click here for 5 other things law firms look for in their trainees.
What Does a Typical Day Look Like for You?
The type of work varies from group to group, however a typical day for me currently in the Employment and Pensions group involves communicating directly with clients via email or telephone, research tasks and drafting documents such as employment contracts or settlement agreements.
What Advice Would You Want to Pass on to Others Who are Considering a Career Change?
For those interested in a career change, and are considering law, it is definitely worth obtaining as much legal work experience as you can, in order to gauge whether you are interested in the reality of legal work, as well as just the idea of it. The benefit of having a career change is that you can draw on your previous experience to understand what you enjoy most and what you are less interested in. This can help you be selective as to which kind of firm you want to work for and what type of law you want to do.
Having a different career path can also have its advantages during the recruitment process. In applications and interviews you can draw on the experiences from a previous career, which can help you stand out from other candidates. Even if the career was very different from law – as it was for me – there are often transferable skills you can highlight.
Interested in learning more? Go here: