Published on November 14, 2018 by ottohopkinsfagan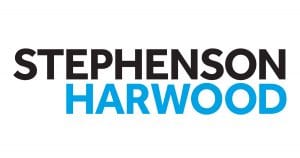 In this blog post special, we present you with our interview with second-seat trainee Ben Kerawala who is currently sitting in the commercial litigation department at Stephenson Harwood. Ben shares his experience and insight as a trainee solicitor after having completed a non-law degree at university.
---
Take 30 seconds to sign up to TLP and you'll receive free, tailored information for your aspirations and stage straight to your inbox, as well as be the first to know about new, free events – what are you waiting for?
Sign-Up Now
---
Quick Fire Facts
University: Durham University
Degree: History
Year of qualification: 2019
Current position: Trainee (2nd Seat)
Current department: Commercial Litigation
Why Did You Decide to Convert to Law?
I knew from a fairly early stage at university that I was going to make the switch to law. I enjoyed my degree greatly and looking back I would not do anything differently, but it quickly became apparent that it was unlikely to feed substantively into my career plans. My mind was made up after completing some legal work experience at a high street firm and spending some time shadowing a criminal barrister at a murder trial. From there, I became more involved in legal events on campus and was fortunate to be selected for a few open days and placement schemes.
How Do You Think Your Experience from your History Degree Will Assist with your Career in the Legal Profession?
My degree has proved to be the perfect springboard for my legal career as it taught me many transferrable skills, such as the ability to draft concisely and research thoroughly. I was frequently asked to present in front of groups of my peers, which is excellent experience as trainees are often tasked with providing updates to the practice group on recent cases and developments in the law. Juggling several essays simultaneously also allowed me to develop my time-management skills.
Outside of academia, getting involved in events on campus improved my ability to network and taking responsibility for my college's football club taught me how to manage finances other than my own. I would thoroughly recommend that you put yourself out there as much as possible. Any experience is good experience and you will find yourself learning a lot even if you didn't expect to.
Want to secure your dream Training Contract? Then you're going to want to book a ticket to this event before they sell out. >>
What was your Experience on the GDL Conversion Course?
There are no two ways about it, the GDL is tough. It is a law degree condensed into a year, in effect, so you wouldn't expect it to be anything else. Having said that, you will find that there are lots of interesting things to get your teeth stuck into and you will meet so many great people that will become friends for life. Ultimately, if you are organised and make the commitment to keep up with the workload, you can have a life outside of the GDL. If things are getting on top of you, take a break and just remember that it will all be worth it in the end!
Why Did You Choose Stephenson Harwood for your Training Contract?
I was fairly selective in the law firms that I applied to. I realised that, as you will inevitably end up spending a lot of time at work, you should look for a firm that suits you and your values. I would recommend viewing the application process as an opportunity for you to find out more about the firm and to decide whether it is a good fit for your personality. This way, you will have a genuine answer when you are asked at interview why you want to be a part of the firm.
I wanted to work at an international firm that was large enough to attract high profile work, but still retained a collaborative environment. I did a placement scheme at Stephenson Harwood in the spring of 2015 and enjoyed it immensely. Stephenson Harwood is an inclusive firm that routinely wins some of the best work around. We work in small groups, so at an early stage you are an integral part of the team and are afforded plenty of responsibility within a supportive environment.
Want to secure a Vacation Scheme? Here's how 5 of our student members found theirs. >>
What's the Best Thing you've Learned on your Training Contract So Far?
I took great satisfaction from managing the refinancing of a multi-million pound property portfolio within my first few months at the firm. Completing all the paperwork was a very rewarding moment. This experience taught me the importance of taking the time to map out and consider the progression of a matter from start to finish. Having undertaken this exercise, I was able to prioritise and manage my workload better.
Still struggling to find your dream law firm? Click here for some help. >>
What has Been the Hardest Challenge During your Training Contract?
I would call myself an organised person, but you do have to make a conscious effort to keep on top of everything. In some seats you will be involved in dozens of matters at any one time and it is up to you to make sure that you are up-to-date. Aside from that, you quickly learn that things can change at the last minute. I've found one of the best ways to deal with this is to initially think about a solution for yourself and then seek advice from your colleagues. This way, you will be presenting them with a possible solution and not just a problem.
Want a first look at work experience and training contract opportunities? Follow Stephenson Harwood on LinkedIn here. >>
What Advice Would You Want to Pass On to Other Non-Law Students?
It is easier said than done, but try to get as much legal work experience as you can. You will find that a range of experience is not as inaccessible as you might think; many small high street firms accommodate requests for work experience, or you can volunteer in a local law centre. This sort of experience will give you something to talk about when you are interviewing for placement schemes and training contracts, and it shows that you are genuinely committed to pursuing a legal career even if you come from a non-law background.
Finally, don't be too disheartened by rejections. It happens to everyone and your next application or assessment centre will be stronger for the experience!
Interested in learning more? Go here: