Paralegal Interview Do's and Don'ts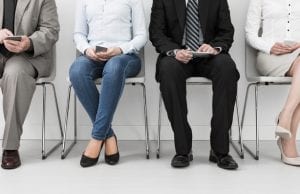 Published: 26/10/17 Author: Dorothy Olaitian
I graduated with distinction from the LPC course in 2016. I aim to provide tips regarding how you can also excel in your legal career. Today, this article will be about my experience at an interview for a paralegal position and what I have learned.
Paralegal Interview DO: Know Exactly Where the Interview is Taking Place
This particular firm was in London. I had taken the time to really memorise the location of the interview to ensure that I arrived on time. I looked on Google Maps for a clear description of all the different roads nearby so that I could keep note, in case I got lost.
Fast forward to the day, I did not realise that there was more than one exit out of the station. I came out from the correct exit but I got mixed up and preceded around the wrong end of the roundabout when I came out the station. This left me wandering around the area for around 15-20 minutes. I looked down every road and could not see anything I recognised. I only had 10 minutes left so I asked for directions. Nobody could help. I ran around the area frantically, barely breathing.
Suddenly, I found a particular store I recognised from my research. I ran down the road. I was panicked and I knocked on the door and did not see the bell system on the side to ring their floor. I pressed the button and got in with around 5 minutes to spare.
Therefore, my initial piece of advice would be to go to the location beforehand to ensure you know where you're going. Being late for an interview is one of the worst mistakes you could make.
Paralegal Interview DON'T: Be Surprised If Asked About Your Last Place of Work
I was taken aback by the amount of detail needed about my last place of work. They had a set of questions and were really looking to find out what I had learned from there. My place of work was not in the legal field, but within the civil service. I had to be prepared to discuss whether going back into the civil service was a possibility. They also wanted to know the key skills I gained.
Make sure you are familiar with the desirable skills specified in the job description and how you demonstrated this in the tasks you were provided at your last place of work. Do not provide an impression that you hated your last place of work, even though this may be the case. Be polite about your last workplace and focus more on the skills going forward that you can use in a new place. Do not make hasty comments such as "the hours there were disgusting" or "my manager was difficult". People are very good at reading between the lines. This may come across as YOU saying "I am only willing to work within my set hours" and "I played a part in the breakdown of mine and my manager's working relationship". This will massively impact your success.
Paralegal Interview DO: Ask About Training Contract Opportunities
It can be awkward asking for a training contract if you are applying for a paralegal position. They still do not know whether they will select you yet. I believe that it is important to still ask whether there are training contract opportunities and how often these opportunities are available. This is because if there are no training contract opportunities at all, at least you know to still continue to apply for training contract opportunities. Also, they may recruit internally meaning that there could be a good chance for you to apply. It shows ambition and it shows that you are serious about your career. Show a keen interest with wanting to train with the firm if the opportunity should arise and how working as paralegal would provide the necessary experience.
Paralegal Interview DO: Request a Tour of the Firm
It may be a good idea to ask for a tour of the firm. This allows you to really have an idea of the size, working space and so on. You may be able to gain an idea of the work culture and it allows you to ask more questions on tour about the firm. This is a really good way to show strong interest in the firm. They may say that there is no time as there are other candidates but may suggest you email back to arrange a date. Be proactive! It may be a short tour but what will happen will surprise you. First impressions count. Members of the team may introduce themselves, which will put faces to names. Be friendly and enthusiastic. You will be memorable.
Paralegal Interview DON'T: Assume the Interview is Over Once You Leave the Room
Okay, so you think the interview went well. You are over the moon. You're about to rush past reception and out the door to ring Dad and tell him the good news. Stop.
Greet the receptionist and thank him/her. My personal advice would be to walk out of the firm a short distance then you can call etc… At a few firms, colleagues may be outside having a quick conservation or dealing with deliveries. If you are on the phone, chatting extensively or complaining about the interview, someone may overhear. As you don't know everyone at the firm, you will have no idea. Please be attentive and watch what you say. You can always have a conversation on the bus or train later on.
Paralegal Interview DO: Send a Follow-up Email
Send an email after the interview thanking them and asking them if they need further information. This shows you have professional attitude.
I hope this helps in your upcoming interviews – good luck!
Oops! We could not locate your form.