Published on December 5, 2018 by Maria Correa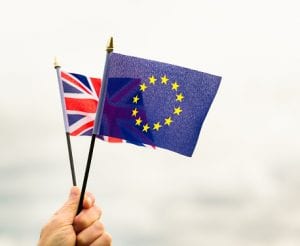 Welcome to The Lawyer Portal's Monthly News Summary. This month's post will cover law news stories from the 1st November 2018 to the 30th November 2018.
During November; news that Brexit secretary Dominic Raab has resigned over what he claims is a "flawed" Brexit agreement, a rape victim called for the end of the Scottish "not proven" verdict, an outcry ensued in Ireland over underwear being presented as proof of consent and the police have been in talks to scrap "reasonable grounds" condition for stop and search.
---
Take 30 seconds to sign up to TLP and you'll receive free, tailored information for your aspirations and stage straight to your inbox, as well as be the first to know about new, free events – what are you waiting for? Sign-Up Now
---
Raab, previous Brexit Secretary says he quite the cabinet over "fatal flaws" in the draft Brexit agreement with the EU. Moreover, junior ministers, Suella Braverman and Shailesh Vara also quit.
Moreover, there is fears that Theresa May could face a no-confidence vote. Leading backbench Brexiteer Jacob Rees-Mogg has submitted a letter of no confidence in her to Sir Graham Brady, chairman of the Tories' backbench 1922 Committee.
A vote will only be triggered if 48 Tory MPs write letters to Sir Graham but this has not yet been reached. Rees-Mogg denied involvement in a coup against the PM, saying that anything he was doing was "entirely constitutional", but intriguingly listed Raab as being "very capable of leading a proper Brexit".
This news prompted confusion, with many questioning why Raab, who was closely involved in drafting the 585-page document which sets out the terms of Britain's departure from the EU, left the cabinet and rejected a deal he'd helped create. Raab claimed that the terms proposed had "two major flaws."
The former Brexit secretary opined that, "the terms being offered by the EU threaten the integrity of the UK…they would lead to an indefinite if not permanent situation where we're locked into a regime with no say over the rules being applied, with no exit mechanism." Raab proceeded to claim that what May needed was a Brexit secretary who could "pursue the deal she wanted" but he could not do so in "good conscience."
Want to know more about how Brexit could impact law? Click here to read. >>
---
Her campaign is supported by women's groups who are concerned it gives juries an "easy out" in rape trials. However, the legal experts disagree saying the current system works.
Scotland has three possible verdicts in criminal cases – "guilty", "not guilty" and "not proven". The legal implications of a not proven verdict are exactly the same as not guilty verdict – the accused is acquitted and is innocent in the eyes of the law. "Not proven" is seen by some as offering additional protection to the accused, ensuring they will not be convicted if the jury has any doubts. However, critics argue that it may be confusing for juries and the public.
The victim, "M" claimed she was raped after a night out in St Andrews when she was 18-year-old student in 2013. The accused denied charges against him and in 2015 received a not proven verdict. However, in a case understood to be the first of its kind, a sheriff in a Personal Injury Court rules that Coxen had raped the woman and demanded he pay damages.
Almost 3 years ago, Holyrood's justice committee concluded that not proven may not serve any useful purpose as there was no legal difference between not proven and not guilty. The verdict was not only said to be unsatisfactory for victims but could lead to defamation of the accused where the public believes that not proven means they got away with the crime. The new crime to get rid of the verdict is being launched by Rape Crisis and Miss M and is backed by organisations including Scottish Women's Aid.
Interested in studying or practising law in Scotland? Click here for our free guide. >>
---
In trial, the defence chose to focus on the way she was dressed, saying she was wearing a "thong with a lace front."
This controversy led to one Irish MP, Ruth Coppinger, protesting by holding up a lace thong in parliament to highlight victim blaming. She said "it might seem embarrassing to show a thong here…how do you think a rape victim or a woman feels in the incongruous setting of her underwear being shown in a court?"
The accused in this case, a 27 year old man, maintained that the sexual contact between himself and the girl, which took place in a laneway in Cork, had been consensual. Details of the closing argument presented by his senior counsel Elizabeth O'Connell, however, attracted widespread attention and prompted a series of online protest movements.
Under the hashtag #ThisIsNotConsent, Irish women posted photographs of their underwear in all shapes, colours and materials to protest the use of such techniques in court. After producing a thong in Parliament, Ms Coppinger told one supporter and that compulsory training should be introduced for both judges and jurors.
Interested in how social media could affect your law career? Click here for more. >>
---
These discussions come amid mounting concern over news of knife attacks.
Senior officers have held talks with advisers to the Home Secretary, Sajid Javid, within the last fortnight to discuss the issue. The plans were confirmed by Adrian Hanstock, the deputy chief constable of the British Transport Police and national lead on stop and search for the National Police Chief's Council.
The proposals, which apply to England and Wales, would make it more likely that those caught with a knife could be dealt with by an education programme, the so-called public health approach, rather than ending up before the courts.
Stop and search is one of the most controversial police powers used on a daily basis, because black individuals are around nine times more likely to be targeted through its use than white people, by a police force that remains disproportionately white. The vast majority of those stopped turn out to be innocent and Theresa May, while home secretary, was concerned it eroded the trust ethnic minorities have in the police and Britain as a fair society.
Reflecting on the proposed stop and search changes, Hanstock stated they'd work towards a fresh approach to violent crime, whereby such crime is treated as a public health issue, and not solely attributed to the criminal justice system. The deputy chief constable argued that "the outcome of a positive search, does not have to be a criminal justice solution. What's the alternative? It could be a health or welfare approach."
Read More Monthly Legal News Round-Ups Here:
Author: Alicia Gibson