Published on September 4, 2018 by Lydia Cozens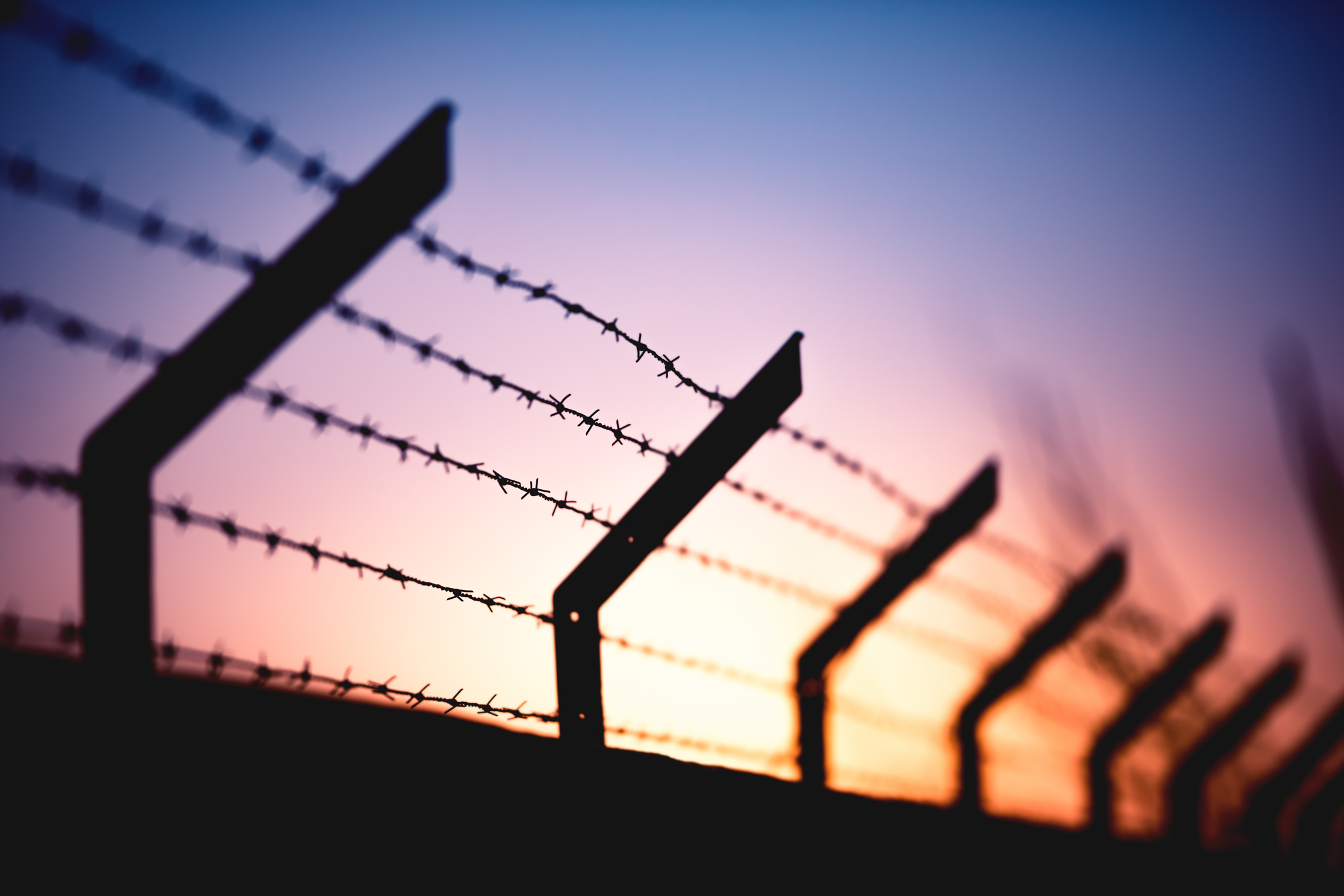 Welcome to The Lawyer Portal's Monthly News Summary. This month's post will cover the news stories from the 1st August 2018 to the 31st August 2018. This month it was revealed that Birmingham Prison is being taken over by the government from the private firm G4S, domestic violence cases are seeing defendants "gaming the system" to get cases dropped, a UN report has told of Myanmar genocide, the government is to ban unethical puppy and kitten farms in England in a measure to end commercial third-party sales and introduce a new licensing regime and for something more light-hearted a Dutch court has ruled that Pastafarianism is not a religion.
---
Take 30 seconds to sign up to TLP and you'll receive free, tailored information for your aspirations and stage straight to your inbox, as well as be the first to know about new, free events – what are you waiting for?
Sign-Up Now
---
HMP Birmingham is being taken over by the government after inspectors said it had fallen into a "state of crisis." Chief Inspector of Prisons Peter Clarke described it as the worst prison he had ever been to. Inspectors found blood, vomit and rat dropping on the floor, sleeping staff, cockroaches and an overpowering smell of drugs.
G4S, the private firm who previously ran the prison, said it welcomed the development as an opportunity to "urgently address" the problems. Extra staff are being brought in and the jail's capacity cut by 300.
Clarke wrote to Justice Secretary David Gauke raising concerns over prisoner deaths, referring to three "recent"" fatalities, suspected of being linked to synthetic cannabis substances, along with three self-inflicted deaths in 18 months. There were 1,147 assaults, including fights, recorded at Birmingham in 2017. This was the highest figure for any prison in England and Wales that year, or on record under modern reporting standards. It represented a fivefold increase since 2012, the first full year that it was run by G4S. More of a third of the assaults in 2017 were against staff.
Of the 16 privately run jails in the UK, G4S has contracts to operate five of them, including Birmingham. Ministers believe the others the company runs – Altcourse, Oakwood, Parc and Rye Hill – are performing well. But in 2016, the company was forced to transfer the management of Medway Secure Training Centre to the government, after BBC secret filming showed staff allegedly mistreating children held there.
It is believed to be the first time the government has taken over a privately-run UK prison in such a way, midway through a contract, since the first one opened in 1992. Shadow justice secretary, Labour's Richard Burgon, said such privatisation should end.
The justice secretary now has 28 days to develop an action plan for HMP Birmingham. A new governor and 30 extra staff are being brought in and the capacity of the jail will be cut. The prison will be returned to G4S when sufficient progress has been made.
Interested in the lack of funding in the criminal justice system? Check out this blog. >>
---
A critical report has said that defendants in specialist domestic violence courts are "gaming the system" by intimidating partners into not appearing in the expectation that magistrates will drop charges.
The report, commissioned by the police and crime commissioner for Northumbria, Dame Vera Baird QC, was based on the monitoring of more than 220 cases in the north-east of England. It suggests those in which the complainant does not appear are dismissed too readily and that criminal justice services are under-resourced.
The defendants, almost all men, continued to exert coercive control over their victims through the mechanism of the courts system, the study says. There is an extremely high dropout rates for domestic abuse cases while they are in the hands of the police or the CPS and when they get to court. In 21 cases at one court centre, defendants entered a not-guilty plea and asked for a trial. On the various dates fixed, the observers noticed, 12 of them pleaded guilty as soon as the victim turned up and before they had given any evidence.
The study – entitled Specialist Domestic Violence Courts: How Special are they? – has been published as the government prepares its domestic abuse bill, which aims to improve protection for victims and the way in which perpetrators are dealt with by the criminal justice system.
---
A damning UN report has told of serious violence inflicted on Rohingya Muslims and other minorities by the Myanmar security forces. But whether the guilty will ever face justice depends on the UK and other veto-wielding UN security council members to pursue to allegations of genocide and crimes against humanity.
Investigators found patterns of gross human rights violations and abuses committed in Kachin, Rakhine and Shan states that "undoubtedly amount to the gravest crimes under international law." These crimes include murder, torture, sexual slavery, extermination and forced deportation – meaning ethnic cleansing. Moreover, the army's claim to be fighting a large terrorist insurgency was effectively dismissed. The report says that "military necessity would never justify killing indiscriminately, gang raping women, assaulting children, and burning entire villages. The army's tactics are consistently and grossly disproportionate to actual security threats, especially in Rakhine state, but also in northern Myanmar.
This is not new in Myanmar, however what is new is the official conclusion that sufficient grounds exist, "to warrant the investigation of senior officials…so that a competent court can determine their liability for genocide."
The international criminal court, founded in 1998, is the obvious choice to prosecute the army generals named by the report. Alternatively, a special UN tribunal could be created, as happened in Rwanda and the former Yugoslavia. But both courses of action rely on the security council's political willingness to act, and that appears lacking.
Think human rights law is right for you? Why not take our quiz and find out. >>
---
Want more hot topics going on in the legal sphere? Take a look at our How to Discuss series!
---
The government has pledged to end the trade of unscrupulous breeders of puppies and kittens who keep animals in filthy and cramped conditions and force some to be pregnant over and over again.
The environment secretary Michael Gove announced on Wednesday that a ban on third-party puppy and kitten sales in England would be introduced. The regulation will mean anyone wanting to buy or home a puppy or kitten will have to deal directly with the breeder or rehoming centre. The proposed rule would also effectively prevent the sale of puppies and kittens in traditional pet shops. Breeders will only be ably to sell puppies they have personally bred; and online sellers will have to publish their licence number and the pet's country of origin and country of residence.
Theresa May first spoke of an intended crackdown on "battery dogs" in December, in the wake of Lucy's Law campaign by a coalition of animal rights charities. Lucy's Law campaign was named after a severely malnourished King Charles Spaniel who was rescued from a breeding site having been forced to breed several times a year and her puppies were taken away from her in half the recommended time for separation.
The government is also bringing in harsher sentences of up to five years imprisonment for anyone convicted of animal abuse.
---
The Dutch council of state has ruled that Pastafarianism is not a religion, denying a follower of the church of the flying Spaghetti Monster the right to wear a colander on her head in her passport and driving licence photo. Mienke de Wilde is now considering taking her case to the European Court of Human Rights.
The Church was founded in the US by Bobby Henderson in response to Christian fundamentalists advocating the teaching of creationism in schools. In an open letter, Henderson demanded equal time in science classrooms for Flying Spaghetti Monsterism. Believers worship an invisible and undetectable god called the Flying Spaghetti Monster, wear colanders on their heads in homage to their deity, revere pirates as the original Pastafarians and vow to reject "crazy nonsense", be nice to all sentient beings and eat a lot of pasta.
The religion has been officially recognised by the New Zealand government, which approved it to conduct marriages in 2015.
Want to read about some other unusual laws? Check out this post on the 10 weirdest laws.
Read more Monthly Legal News Round-Ups here:
Author: Alicia Gibson