Published on June 25, 2020 by lauraduckett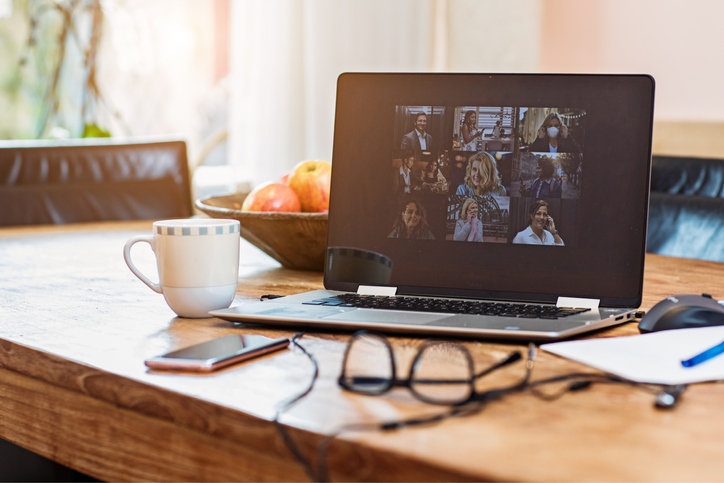 Coronavirus has had a transformative effect on the lives of people in work and education. There has been a lot of uncertainty about studying at university during the next academic year, but many universities have decided to at least have online lectures. So how can those of us going back to our "online" universities make the most of lectures and seminars?
Complete the Prep Work
Everyone has different ways of completing their readings/tasks before their lectures. They might break the work down into chunks to complete over the week or do it all in one go. Either way, what is crucial is that you continue to complete the prep work before the lectures. It will help you to understand the lecture materials better but also understand the key debates surrounding the topic.
Be Accountable. Be Organised
It can be easy, especially at home, to either be working overtime or procrastinating and doing too little.
It's not unusual to spend the whole day at home completing work and giving yourself no breaks. This is a tiring and difficult routine and one that you might find difficult to get out of. Similarly, I have been on the other end – procrastinating and leaving my tasks for later.
The idea is to get a balance and to schedule your work as if you're doing a regular "9-5". This doesn't mean that you have to stick to this religiously, you can of course be flexible and do more some days and less on others, but simply planning out your day based on this schedule can help you complete your work effectively and allow you to enjoy the rest of your day completing other activities.
Make the Most of Your Extra Time
Now that you aren't spending time travelling to your classes, you may find you have a lot more spare time. Ideally, you can make the most of this by doing a range of things, academic and non-academic. You could finally take up the hobby you have always wanted to get started on, like learning an instrument or a language. You could start up work on that business idea that you've been mulling on for so long. If you feel like your time may be better spent on education, though, you could use this time to complete the further reading list that you perhaps didn't feel you would have time to complete before.
Engage in Your Seminars
Ask questions, involve yourself in the debate. Just because you're online now doesn't mean you can avoid involvement in your classes. Be ready to ask questions but answer more of them. Be pro-active in your approach to seminars and don't hold back, this is the ideal opportunity to get the "face-to-face" learning you so desire.
Plan Your Formatives/Assessments Well in Advance
Another way you can use your extra time is to split up and plan assessments more effectively. While online, assessments will still be conducted, and they will still need to be complicated. Take the opportunity to look through your assessments and plan your next steps for completing them. Consider what topics you may need to revise, what readings you need to complete and how you intend to answer the questions. If you think about these well in advance you can submit them stress-free!
Participate in University Life
Virtual quizzes, drinks with friends, study groups – the online world is so accessible that you can still engage in university life while social distancing. Consider joining societies that will be pro-actively engaging with members via webinars, Q&A panels, workshops and networking events. Join in for your online pub quiz and catch up with friends. Distance-learning doesn't have to be lonely or boring, you can engage with your fellow classmates via a study-group to complete the work together and ask each other questions about confusing content. This is a great way to take a break and enjoy university life, even if you can't get to a club for a while.
Words: Anjali Narbheram
Read More