Published on September 17, 2018 by ottohopkinsfagan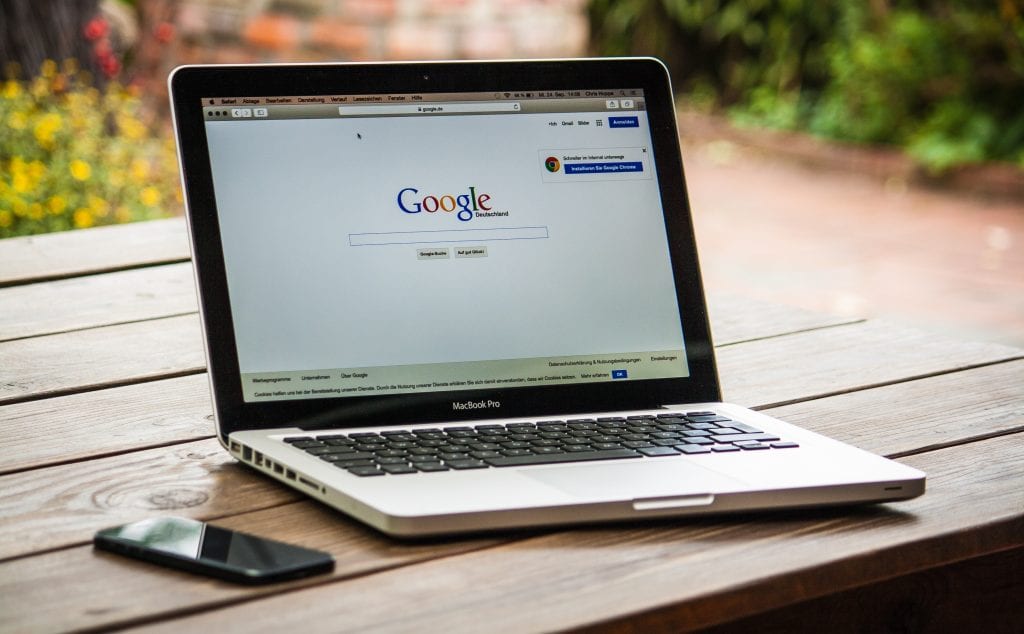 For any law student looking to get into the tech game, it is important to know how the tech giants affect everyday life. Here we discuss Google's influence and whether their policies are enough to protect the private lives of everyday people.
---
Take 30 seconds to sign up to TLP and you'll receive free, tailored information for your aspirations and stage straight to your inbox, as well as be the first to know about new, free events – what are you waiting for?
Sign-Up Now
---
User-facing and data driven technology companies like Facebook and Google play large roles in matters related from politics and health to news and entertainment. With great power, comes great responsibility and with that, often higher levels of scrutiny from newspapers and online communities.
Google is Tracking Your Location
What Has Happened?
It has emerged that even when users switch off the "Location History" setting, Google can still store user location data. This happens even if services such as Google Maps or the weather app are simply updated.
These findings were revealed by the Associated Press after an investigation into Google services on Android and iPhones as well as being confirmed by Princeton computer-science researchers.
Accessing location is fine when Google asks permission, such as when using maps but becomes problematic when it continues even after you switch your phone off. Google claims that this does not happen, however research has shown that Google continues to store data on your location even past the session for which you grant permission.
Why Are People Upset?
If there is one thing last year that upset people about technology, it is having their online privacy violated. It is therefore no wonder that Google has not escaped without some bruising after the reveal.
Google storing your travel history carries serious privacy risks. It has been revealed that Google has the capacity to store two billion users' location minute-by-minute regardless of permission. This is a violation especially as they could use this data for commercial reasons such as for advertising.
Recently, researchers from UC Berkeley in California found that Google prompted users to rate their shopping trips even after users had turned off their location history.
After this report was revealed, lawmakers have urged that policies are instated in order to give users more control over their data, with one suggestion to create a 'comprehensive consumer privacy and data security legislation'.
We talk more about privacy in our law guide discussion on social media >>
The Wider Picture
Some argue that this is yet another example of tech companies saying one thing and doing another. Moreover, it is not the only case of a tech company coming under fire for breach of privacy.
One recent example is the Cambridge Analytica Scandal surrounding the misuse of Facebook users' personal data.
The development of technology brings with it new ethical and judicial issues: one of which is the right of privacy being threatened by easier access to information. This legal right to privacy is constitutionally protected in democratic societies and is one of the most serious of rights being breached by tech companies such as Google.
For more information on your rights, in terms of what data companies can and cannot access it is best to read through the Data Protection Act 2018.
This Act is also something you must heavily familiarise yourself with if you want to become a lawyer specialising in the areas of IT and computer technology.
Here are some additional skills you'll need for a successful career in law >>
Google May Be Re-Entering China
What Has Happened?
In 2010 Google pulled the search engine out of China due to their strong stance against the government blacklisting content and blocking it from the citizens.
A New York Times report has revealed that Google engineers have lately been busy making software that now complies with China's censorship laws. It will do this by using specific algorithms to customise content.
The company's secretive plan to build such a search engine has been causing an uproar in the media as it raises a number of questions related to their ethical standpoint.
Patrick Poon, researcher for Amnesty International, said that going through with this would be putting profits before human rights and that it would be a gross attack on freedom. Following these serious ethical issues, staff are now requesting that Google create an ethics review group.
Google themselves have not denied the reports. Instead they made a vague comment that they already provide apps like Google Translate to China and that they "don't comment on speculation about future plans". I'll be careful not to speculate myself, but it does sound to me like they are dodging the question.
Why Are People Upset?
Well, with GreatFire calling this move an event that "could be a final nail in the Chinese internet freedom coffin", it is pretty clear why people are upset about it.
Google pulling out of China was what set it apart from other conventional companies as they openly placed importance on long-term values over short-term financial gain. With China being the world's biggest internet market, it seems that Google has reversed their priorities by planning a re-entry.
My opinion is that the company cannot be proud to promote openness and freedom whilst making deals with a country that suppresses both. It's obvious that the general public agrees too.
Find more news worthy posts here:
Author: Kristin Klungtveit