Published on June 11, 2020 by lauraduckett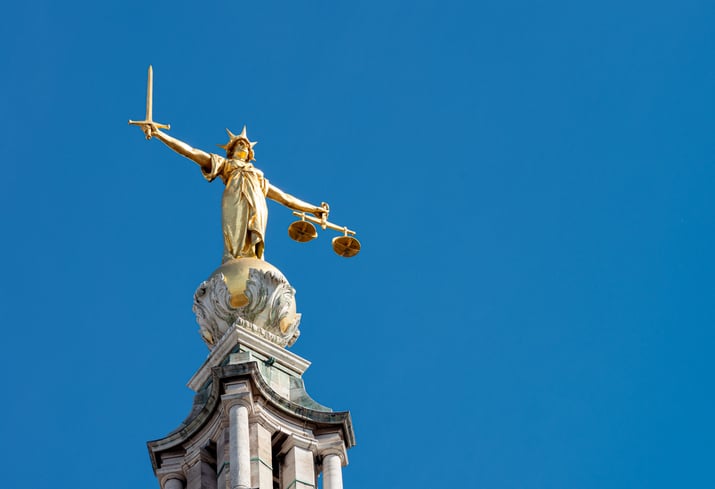 Read on to see how the pandemic has affected the legal industry over the last couple of weeks.
More Firms & Chambers Alter Recruitment Intake
More law firms and chambers have announced changes to recruitment and training in response to the coronavirus pandemic
Chambers that have postponed their mini pupillages include:
Exchange Chambers
7KBW
One Essex Court
Brick Court
Fountain Court
Chambers that have suspended their schemes include:
Hailsham Chambers
Maitland Chambers
Devereux Chambers
Vacation scheme changes:
Squire Patton Boggs has confirmed that its scheme will run virtually for one week in August in each UK office.
Osborne Clarke has also moved its vacation scheme online. A spokesperson said the virtual scheme will last a week and the participants will be paid for the week.
Training contract changes:
As reported previously, Irwin Mitchell has deferred 2020 training contract start dates until February 2021.
Following this, DWF has pushed back its trainee start dates until February 2021.
Various outlets have reported that other firms, such as DLA Piper, have offered future trainees up to £10,000 to voluntarily push their start dates. The firm has given its new starts a choice to move their start date to February 2021 and receive a £5,000 grant or to August and receive £10,000. Other firms reported to be paying trainees to voluntarily defer include Baker McKenzie and Penningtons Manches Cooper.
Linklaters announced it will move graduate recruitment online for the autumn if lockdown restrictions are still in place. The firm plans to create an online assessment day including a timed exercise, a partner interview and an interview with human resources as normal.
Bar Standards Board Responds to Concerns over BPTC Exam Changes
The Bar Standards Board has posted a comment in response to student queries over its decision to postpone the BPTC and BTT examinations until August 2020.
The Students Against the Bar Standards Board Exam Regulations (SABER) group drew up a letter to send to the Bar Standards Board which they sent on the 1st June 2020. The letter expressed concerns that the students involved were not "satisfied that the current arrangements will allow for fair assessment." Moreover, in a survey conducted by SABER of 335 BPTC students from eight providers, 96.2% of those who completed the survey felt that current arrangements would have a negative impact on their exam performance.
Some specific problems with the plan expressed by SABER are the "discriminatory impact" of the plans which includes disadvantages to those with protected characteristics such as women, students with caregiving responsibilities, disabled students and international students. Unfairness in regards to the noise policy, internet connectivity problems, breaks and note-taking were also highlighted.
In his response, Oliver Hanmer, the director of regulatory operations at the BSB wrote that once lockdown had been imposed it became clear that the BSB needed a computer-based solution to these exams to be delivered at all otherwise the only alternative was to postpone the exams indefinitely which was in no one's interest. The BSB argues that August was the earliest that a computer-based solution could be developed and delivered. Hanmer also made clear that the BSB agrees that steps must be taken to ensure no one is disadvantaged which is why they have asked BPTC providers to contact students to discuss individual needs. Further guidance will be available as soon as possible.
Updates From the Courts
President of the Family Law Division, Sir Andrew McFarlane, has this week published a framework for how family court business will move forward in the coming months as a result of the coronavirus pandemic. The overarching theme and most crucial point of the document highlighted that the pathway towards some semblance of normality in the family courts will be a long one.
McFarlane comments that it is "sensible to assume that social distancing restrictions will remain in place for many months" and that it is unlikely that a return to normal court working environment may not be achieved before spring 2021. McFarlane goes on to give some guidance as to a roadmap for the next few months in dealing with the volume of traffic within the family division.
If you would like to read the whole framework, you can find it here.
More Courts Reopen This Week
159 HM Courts and Tribunals Service remained open throughout the pandemic with a further nine reopening in the last few weeks. Now, 16 more sites have been assessed as suitable to hold socially distanced hearings.
The confirmed sites are:
Romford Magistrates Court
Barnet Civil and Family Centre
Derby Combined Court
Chesterfield Justice Centre
Mansfield Magistrates and County Court
Bolton Combined Court – Crown only
Southend Country Court
Horsham Law Courts
Canterbury Combined Court
Aylesbury Crown Court
Portsmouth Magistrates Court
Salisbury Law Courts
Swindon Magistrates Court
Newport Crown Court
Merthyr Tydfil Combined Court
Llandudno Magistrates Court
Missed our last update? Read it here!
Previous Updates