Published on June 27, 2018 by isabellaford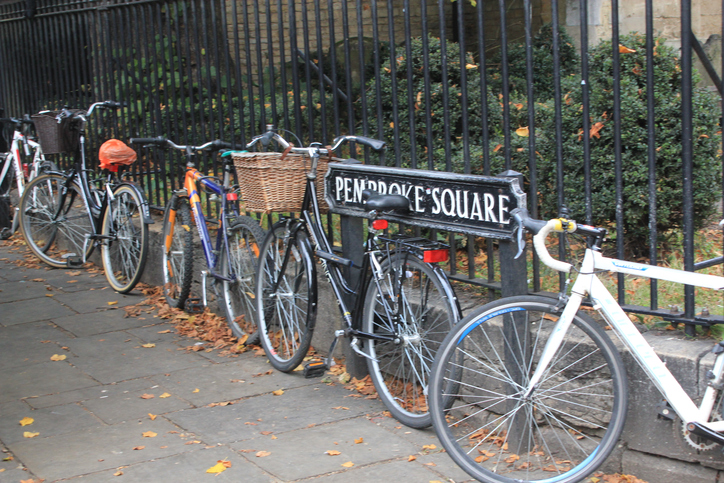 If you're wondering if Oxford is the right place for you, you've come to the right place (and article).
Here are five things to consider before applying to Oxford, not all of which are widely flaunted on Open Days.
---
You'll need to pass the LNAT if you want to go to Oxford – want LNAT help from experts? Book onto one of our popular, half-day LNAT Workshops now!
Book our 2018 LNAT Workshop
---
1. Are you prepared to write 12 essays a term?
The Oxford term can be very intense, especially with three essays due each fortnight.
In each term, students are expected to cover one and a half subjects. With an essay every topic and eight topics per subject this means that the workload can be overwhelming at times.
However, they do say that diamonds are made under pressure!
Read more on life at Oxford with our Law at Oxbridge guide >>
2. The short, intense terms
On top of the workload, terms are rather short compared to most other universities, meaning that it can all feel very face-paced at times.
We don't have a reading week here in Oxford, though there are undoubtedly times that every student feels they would need one to do some catch up. The silver lining to this is that terms last only eight weeks long, leaving student free to pursue more activities during the longer vacations.
3. Is a mini-dissertation on legal philosophy for you?
At Oxford, jurisprudence (or legal philosophy) is a compulsory subject. This subject is the bane of (most of) our student existence in Oxford.
The assessment consists of two parts:
A mini-dissertation of around 3500-4000 words; and

A two-hour exam where students write two essays.
On one hand, while it's nice to have half of the subject done with before entering third year, it means that a portion of your second year summer will be spent writing this mini-dissertation.
Want to know more about what it's like studying at Oxford? Read this >>
4. 100% of your degree is in a single exam
That brings us to the mode of assessment in Oxford. Most of us take nine papers at the end of our third year. This can be stressful as the entirety of your degree rests on this one examination.
It's key to keep in mind what is ahead of you, and revising for termly collections can go a long way to ensuring that finals is manageable.
5. Do you want a year abroad?
One other thing to bear in mind when applying is whether you want to go on a year abroad.
The course title is slightly different (Law with Law Studies in Europe rather than Law) and you would have to indicate your preference when you submit your UCAS application.
A year abroad is a great opportunity for you – find out why here >>
I hope these five things to consider will help you decide if Oxford is the right place for you. Despite it being very intense, the degree is immensely fulfilling and challenging. It will undoubtedly be a lot of hard work but a kind of work that comes to fruition.
More on studying at Oxford:
Author: Sam Phey