Published on April 27, 2020 by lauraduckett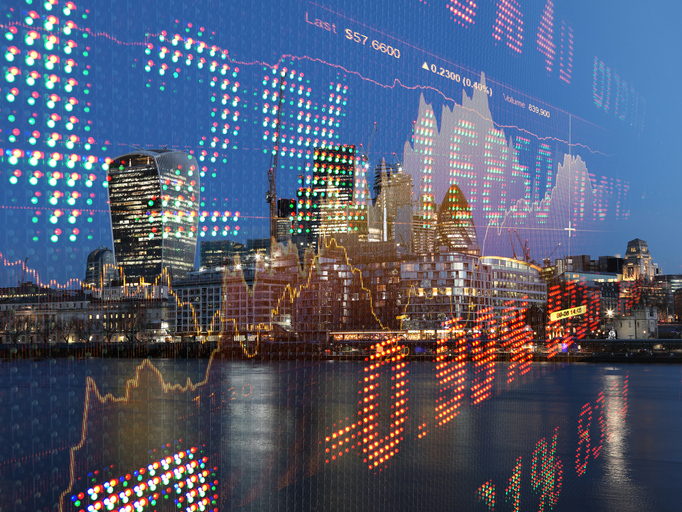 What's been happening in the commercial world over the last two weeks? Read on to find out!
European Stock Markets Rally
Following wide-spread hope in Europe that lockdown measures will begin to lift soon, European stock markets have rallied. The STOXX Europe 600 (an index representing 600 capitalization companies in the UK, France, Germany, Switzerland, Austria, Belgium, Denmark, Finland, Ireland, Italy, Luxembourg, the Netherlands, Norway, Poland, Portugal, Spain and Sweden), which covers approximately 90% of the free-float market capitalization of the European stock market, is up by 1.67%.
A mid-morning rise on Monday saw the German DAX jump 2.4% and France's Cac 40 index to trade at roughly 2% higher than last week. Italy's stock market has also enjoyed a boost following a jump of 2.3% in its FTSE MIB index. The Italian Prime Minister announced the Italian lockdown will be eased out from the 4th May and there is great anticipation that France will announce similar measures when ministers present an exit strategy on Tuesday.
Markets in the UK have also enjoyed a slight rise this week. Both the FTSE 100 and FTSE 250 have risen by 1.55% and 1.8% respectively, close to their highest level in six weeks. This shows the beginnings of a recovery from March's sell-off. The success is enjoyed by most sectors, with travel companies such as Carnival Cruise gaining 4%, Intercontinental Hotels up by 4.2% and IAG (who own British Airways) jumping 3.8%. Other big risers include British Gas own owner and Centrica and financial services company Legal & General have gained over 5%.
Talking point: How long do you think it will take the various European indexes to recover to their pre-Coronavirus levels? How can the government maintain investor confidence if a second wave of the virus were to arise?
Tata Steel Asks for a £500m Government Bailout
The UK's biggest steel producer is struggling after a slump in orders from carmakers and manufacturers and the construction industry halts most European production. Tata has approached both the UK and Welsh governments for a bailout to continue its operations and pay 8,285 staff across the UK. Discussions are currently underway with the Treasury and the Department of Business, Energy and Industrial Strategy.
The steel producer is currently receiving up to £50m from the government's Coronavirus Large Business Interruption Loan Scheme (CLBILS), but there are concerns that this will only temper one-tenth of the cash flow crisis Tata will endure over the next six months. Tata Steel was still recovering from an in-house crisis in 2016, which led to its purchase by Chinese conglomerate Jingye Steel. The jobs this sought to save have once again been put in peril.
Talking point: Do you think that the government should give this loan? Is £50m a fair cap for government loans?
Virgin Atlantic in Virus Bailout Talks
Virgin Atlantic has hired American investment bank Houlihan Lokey to find investors. It is reported that 100 potential investors have been contacted. Delta Air Lines (who own 49% of Virgin Atlantic) is currently battling with its own cash flow and so is unable to inject fresh funds into the airline. The British airline is attempting to raise around £500m from the private sector to avert its collapse into administration.
This comes after the UK government rejected the airline's request for a commercial loan. Branson has since offered to mortgage Necker Island (his private luxury resort) to use as collateral to help secure tax aid. Last month, the Covid Corporate Financing Facility (CCFF) lent £600m to rival airline easyJet, a decision which remains controversial within the industry.
Talking point: Why might the government refuse a commercial loan to Virgin Atlantic where an award to easyJet was given?
Missed last week's commercial awareness update? Read it here!
Sign up for regular updates straight to your inbox.
---
Sign up to our commercial awareness newsletter for fortnightly updates sent straight to your inbox!
Boost your Commercial Awareness
---