Published on April 19, 2018 by isabellaford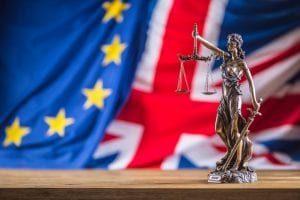 As the future shape of Britain's economic, political and legal relationship is debated both domestically and with the EU, Brexit continues to dominate news headlines. The economic uncertainty that this inevitably creates has and will have a widespread impact on UK law firms.
It is therefore essential that you understand the way in which Brexit is effecting different legal sectors and can provide concrete examples. Here is a look at some of the key areas.
---
Take 30 seconds to sign up to TLP and you'll receive free, tailored information for your aspirations and stage straight to your inbox, as well as be the first to know about new, free events – what are you waiting for?
Sign-Up Now
---
Real Estate
In the short term, Brexit has not had a huge impact on house prices.
While prices dipped slightly in the immediate aftermath, they soon stabilised and this means that there has not been a significant fall in property prices.
However, analysts have reported that fewer transactions are taking place and this means that the market is slower. Arguably, this is rooted in buyers waiting for the final outcome of the Brexit negotiations.
It is widely accepted that the long term effect of Brexit on real estate will largely be governed by the final deal. A key source of contention between Britain and its EU counterparts has been immigration and the cap that the UK government seeks to introduce.
This would have a significant impact on London real estate, given that huge numbers of people arrive each year to live and work in the city and the financial services sector is based there. In short, tightened immigration could result in a drop in demand and a consequential fall in UK property prices.
Financial Services
Financial services firms are a huge source of business for law firms. For example, between 2009 and 2014, they represented 44% of the value of deals handled by London's 50 largest law firms.
The EU currently operates a 'passport system', which enables a financial services firm which is authorised to carry out activities by one Member State to freely trade with and pursue business in another.
If Britain loses its ability to issue EU passports, then many companies will relocate their European headquarters to other European capitals that can.
---
Interested in Brexit's impact on the legal industry as a whole? Read these next:
---
Employment Law
EU legislation currently provides the leading source of UK employee protection legislation.
While it is extremely unlikely that any UK government would repeal existing employment laws which implement EU requirements, they may alter or remove certain regulations which have proved unpopular with UK businesses.
For example, TUPE currently only permits a new employer to make changes to the terms and conditions of employment where the changes are unconnected to the transfer or if the employer can put forward an economic or organisational reason which requires changes in the workforce.
This is a very difficult test for a new employer to pass and it is likely that the government might seek to make it more business friendly in the future.
More Broadly…
If multinational companies view a post-Brexit Britain as too isolated from the EU, they may decide to close their UK operations.
HSBC's chief executive, Stuart Gulliver, has stated that 1,000 roles will "move in about two years' time, when Brexit becomes effective".
Moreover, the Swiss bank UBS has said that 1000 of its 5000 staff could be relocated to Frankfurt or Madrid.
Jamie Dimon, president of JP Morgan, has warned that 4000 UK jobs are at risk.
If multinational companies leave London, their legal work will be transferred to firms in other European capitals.
Brexit is a GREAT topic for interview – but looking for some more? Read these:
Published: 19/04/18 Author: Hannah Capstick