Published on November 8, 2018 by ottohopkinsfagan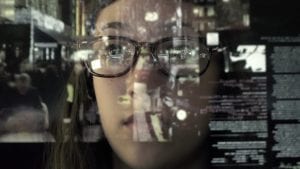 Legal tech is an area you are probably very familiar with if you are preparing applications for Vacation Schemes and Training Contracts, but how much do you know about the latest legal technology?
---
Sign up to our commercial awareness newsletter for updates sent straight to your inbox!
Sign Up to Boost Your Commercial Awareness
---
In simple terms, legal tech is any technology or software that is used to provide a legal service, having grown massively as a sector in recent years. 15 years ago, technology used by law firms was relatively primitive, but the current £25.7 billion market for legal tech indicates that this is no longer the case.
There are several key players in this field of technology, such as the Artificial Intelligence (AI) firms Kira Systems and Neota Logic, who are already utilised by magic circle firms such as Clifford Chance, Slaughter and May and Allen & Overy. However, the real game changers in the legal tech industry might be yet to come, and these are the ones you should look out for:
#1
Reynen Court
This start-up should definitely be on your radar given that a good number of leading law firms have invested in its product development. Reynen Court is a services automation platform that is able to work without using third-party cloud environments. From a cybersecurity perspective, this is a huge innovation as it has potential to take care of any client's worries about their data being hacked. Additionally, the platform makes life easier for law firms by creating an 'App Store' where you can view and download legal tech. This will revolutionise the legal tech world by making new software much more easily accessible.
Want to see more amazing legal tech apps. Go here for more information. >>
#2
Enoron
If you're working in the legal sector (or planning to soon), this software is a piece of legal tech to keep in mind. It streamlines your daily work by cutting out the need for you to perform regular, mundane tasks such as keeping track of completed tasks, managing documents and remembering deadlines. It also works alongside other platforms such as Google Calendars, which should make implementing Enoron much easier for existing firms.
So why is this start-up classed as legal tech? The features of the platform are designed specifically to suit lawyers, for example: Enoron gives you the ability to link client information to the different tasks you need to complete. When you finish the tasks and update Enoron, your client will automatically be informed of your progress. Overall, this technology could help boost productivity and efficiency in the legal sector.
Social media is also changing the legal world. Click here to find out how it can affect your law career. >>
#3
Luminance
As far as AI goes, Luminance is the world's most developed legal tech platform. Not only can it work in any language or jurisdiction, but this software's machine learning algorithms mean that the more you use it the better it will be. Luminance provides a platform for document review and can pull out any anomalies in any language. The potential time this technology could save is huge if you consider the number of hours lawyers spend reading and re-reading documents. Many institutions are already backing this legal tech for example: The Government's Department for International Trade have been known to use it as well as 10% of the Global 100 law firms.
Is AI taking over traditional law firms? Find out here. >>
#4
Farewill
This start-up is targeting clients' firms with their legal tech instead of law, as its platform gives anyone the ability to write their will without leaving their computer. Not only are their fees half the price of what they claim it would cost to hire a regular lawyer, but any updates to the law are applied to the wills automatically. Technology that makes the law accessible to consumers in this way could cause huge disruptions to traditional solicitor firms. If the demand shifts towards online will/contract writing websites such as Farewill, regular lawyers will have to quickly adapt for their roles to be sustainable.
Click here for more legal tech news:
Author: Julia Shearer-Rivera