Uber: "Sweated Labour" and Employment Rights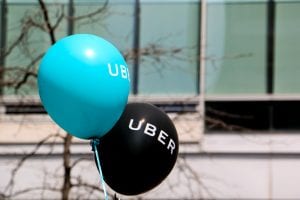 The week before last, Uber was stripped of its London licence by Transport for London on the grounds that the tech giant was not 'fit and proper' to hold a private hire operator licence. This radical move by TfL comes in the wake of a series of scandals that have repeatedly brought the company's corporate responsibility into question. Uber's chief executive, Dara Khosrowshahi, himself admitted that the decision was a direct response to the company's questionable policies. Indeed he commented that "the truth is that there is a high cost to a bad reputation".
Uber's exploitative employment policies have drawn massive criticism with the company being accused of systemically failing to provide its drivers with basic employment rights. The Labour MP, Frank Field, produced a 2016 report in which he highlighted the long hours that Uber drivers were being forced to work in order to make enough to survive and concluded that working conditions met the Victorian definition of "sweated labour". The report also argued that while Uber classified its drivers as self-employed, the everyday reality was that they had no independence whatsoever, with Uber taking a commission of their income and retaining significant control over their workdays.
The company's employment policies were dealt a further blow by a landmark ruling in October 2016. An Employment Tribunal found that Uber drivers could not be classified as self-employed and should consequently be paid the national living wage and entitled to the same rights as employees. Uber is appealing against the ruling and a two day hearing is scheduled for next Wednesday. James Farrar, a co-claimant in the employment case, stated that "TfL has avoided all responsibility for the abuse of workers in the licensed trade for far too long. Now the legal situation has been clarified, TfL and the mayor must take decisive action to protect workers in the interests of public safety by making worker rights protections a condition of Uber's licence renewal."
But is the withdrawal of Uber's licence the answer? James Farrar has branded the decision a 'devastating blow' for the 40,000 Uber drivers working in London. He commented that "to strip Uber of its licence after five years of laissez-faire regulation is a testament to a systemic failure at TfL".
Arguably the solution is greater regulation on the part of TfL rather than an outright ban on Uber being able to continue to operate. The landmark ruling and the work of employment rights activists has continually drawn public attention to the company's employment policies and TfL can no longer get away with taking a back seat. It could be argued that TfL is simply seeking to avoid the costs and manpower involved in greater regulation. However, in taking this decision they have jeopardised the income of thousands of individuals who rely on Uber for their employment. Uber drivers are ultimately paying the price for their employer's poor record on corporate responsibility.
Find out more about Uber and the law >>
Written by Hannah Capstick