Published on April 12, 2018 by isabellaford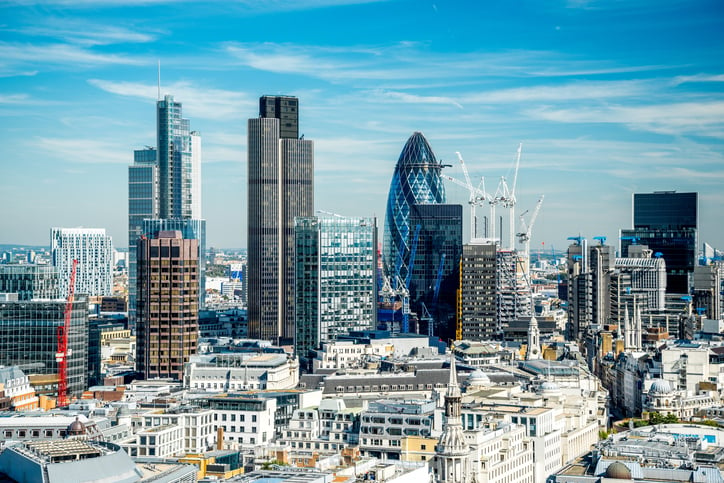 If you are an aspiring solicitor, you will have almost definitely heard about Magic Circle law firms and quite possibly the Silver Circle too. Without a doubt, both are incredibly prestigious and highly rewarding London-based, corporate law firms to work for.
The five Silver Circle law firms consist of:
They essentially have significantly higher profits per equity partner figures than the UK average. Trainees working at one of these five firms should expect a stimulating atmosphere alongside very high-quality work.
But how much do you really know about the Silver Circle? Here we have compiled an overview regarding the key aspects of each of the elite Silver Circle firms.
---
Take 30 seconds to sign up to TLP and you'll receive free, tailored information for your aspirations and stage straight to your inbox, as well as be the first to know about new, free events – what are you waiting for?
Sign-Up Now
---
But Who Are the Silver Circle Law Firms Exactly?
Ashurst LLP
Ashurst is a leading multinational law firm who are reputed to specialise in many corporate, financial and real estate sectors. They have very recently been awarded the title of 'Best Real Estate Law Firm in Europe' on 23rd March 2018 – a remarkable achievement indeed.
With over 1600 partners, Ashurst have 25 offices situated globally. Just to name a few, their firms can be found within the likes of Abu Dhabi, Brisbane, Madrid and New York.
Some vital attributes Ashurst look for in trainees include:
Analytical ability;

Commercial awareness;

Attention to detail, since this is essential for not only the legal profession generally, but specifically for working there.
They are also known for maintaining an extremely supportive work environment, meaning teamwork skills for potential trainees are crucial.
Herbert Smith Freehills
Herbert Smith Freehills remains one of the world's top professional services businesses, providing premium quality legal advice, whether that be in terms of corporate and commercial, banking and finance, dispute resolution or real estate.
They combine the best people over their 27 offices worldwide. For example, in 2012 the firm extended into America by introducing an office in New York, Germany in 2013, South Africa in 2015 and Melbourne in 2016.
Other major accomplishments within this firm include their commitment to always showcase diversity and inclusion. They have been ranked as one of the best employers in the UK for LGBT staff in Stonewell's annual Top 100 Employers list, for the 10th consecutive year.
With over 460 partners globally and 160 in the UK alone, they aim to recruit the best individuals regarding the training contract and other ways of progression within the firm.
>> Want more insight into what it's like to work at Herbert Smith Freehills? Take a look at our interview with their Graduate Recruitment Manager here on how to stand out in your application!
Berwin Leighton Paisner (now Bryan Cave Leighton Paisner)
As of 1st April 2018, Berwin Leighton Paisner and US firm Bryan Cave have united to form Bryan Cave Leighton Paisner LLP.
Bryan Cave Leighton Paisner are also an international law firm with 14 offices in 10 countries worldwide, including Russia, Singapore, Hong Kong and United Arab Emirates amongst many others.
With a reputation for innovation, they highlight their areas of legal expertise within real estate, antitrust and competition, dispute resolution, IP and corporate finance.
The firm is also a huge believer in diversity and inclusion and this is highlighted with their ranking of an impressive 7th in the Stonewall Workplace Equality Index 2018 of top UK LGBT inclusive employers.
Undoubtedly, competition for a training contract with them is high since they recruit 40 successful candidates across two intakes in London. However, working for a firm like theirs is a great achievement indeed.
---
Alongside the Silver Circle law firms are the Magic Circle law firms – find out more about working for the Magic Circle with these popular articles:
---
Travers Smith
Travers Smith are predominantly a full-service corporate law firm based in London, however it also has a marvelous office in Paris.
They specialise in advising both national and international companies regarding the complete range of corporate and commercial matters, while also practising in dispute resolution, employment, finance, tax and real estate.
With approximately 78 partners and over 200 associate solicitors, Travers Smith are also reputed for their remarkable support in terms of training – they are among the best in the City.
The partners are closely involved in trainee supervision and pay meticulous attention in their career development.
Macfarlanes
Macfarlanes are a leading corporate law firm centred in London and are well recognised for their high-quality work and their supportive environment. They give advice to both international and UK-based clients regarding multi-jurisdictional matters.
The firm specialises in mergers and acquisitions, private client and private equity with many international projects in scope. An impressive recognition for Macfarlanes is that Senior Partner Charles Martin was named Management Partner of the Year in 2017 at the Legal Business Awards.
Regarding training contracts, they aim to recruit approximately 60 intelligent individuals with strong interpersonal skills, an ambitious and proven commercial approach, alongside resilience.
Trainees are given responsibility early on and will work alongside partners or within small teams with partners and solicitors. A typical day for a trainee could include legal research, drafting legal documents, executing transactions and seeking client instructions.
It is important to fully research and understand who these elite silver circle firms are and how they are all unique in comparison to each other. Hopefully we have now provided you with the information regarding the main aspects to their firms!
Unsure whether a Silver Circle firm is for you? Take our quiz!
Which Silver Circle Law Firm is Right For Me? Quiz
You also need to read these:
Published: 14/04/18 Author: Tvara Shah