How to Find the Right Pro Bono Scheme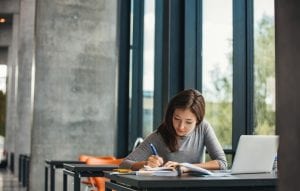 Published: 06/11/17 Author: Hannah Capstick
A pro bono scheme offers law students an opportunity both to gain much-needed legal experience, but also to provide valuable legal support to some of the most vulnerable individuals in society. The massive cuts to legal aid that occurred in 2013 have resulted in a huge reduction in the number of legal advice resources available to thousands of individuals. This in turn has meant that the opportunities available to law students have increased exponentially, with law students and professionals filling the gaps in resources that this has created by volunteering their time.
But how can you make sure that you find the pro bono scheme that's right for you?
Does Your University or Law School Offer a Pro Bono Scheme?
Many universities and law schools offer their own individual pro bono schemes. These are definitely worth looking into because they can be very diverse and so give you the opportunity to get involved in niche areas of law that you might not have previously considered. For example, BPP offers opportunities to volunteer on pro bono projects which range from working on criminal appeals to offering advice to aspiring entrepreneurs.
Moreover, programmes run by universities and law schools are generally aware of the demanding nature of law degrees, whether they be a three year undergraduate course or the Graduate Diploma in Law. This means that the majority of programmes are very reasonable in terms of the time commitments that they ask from their students.
What Kind of Law are You Interested in?
There are thousands of pro bono schemes in operation across the UK, so you need to start thinking about the kind of programme you would like to get involved in. If you have a general area of law that you would like to pursue in the future, you can start to narrow your search.
Do You Want to Be a Solicitor or a Barrister?
While all pro bono schemes are valuable and will provide you with much needed legal work experience and the practical skills that will be critical to your future career; it's worth thinking about what form that career will take.
If you want to pursue a career as a solicitor you need to be looking at schemes that give you the chance to work closely with individuals in order to build on your client skills. Organisations like Victim Support and the National Centre for Domestic Violence do really important work and allow law students to work closely with individuals in order to support them through the legal process.
By contrast, if you're considering a career as a barrister it's worth looking at a pro bono scheme that offers you the opportunity to hone your advocacy skills. Organisations like the Free Representation Unit or the Schools Exclusion Project are both great pro bono organisations which offer law students the opportunity to directly represent clients.
Have You Considered Working for Citizens Advice?
Volunteering at Citizens Advice is a great way of building your legal experience as the number of people you see and the diversity of their legal problems means that you end up gaining experience in a wide range of legal areas.
However, you should bear in mind that most CAs ask for a time commitment of at least one day a week from their legal clinic volunteers. Moreover, due to the training that they provide to these volunteers they will also ask for a longer time commitment. You should consider whether you are able to make this commitment.