How Paralegal Experience Can Get You a Training Contract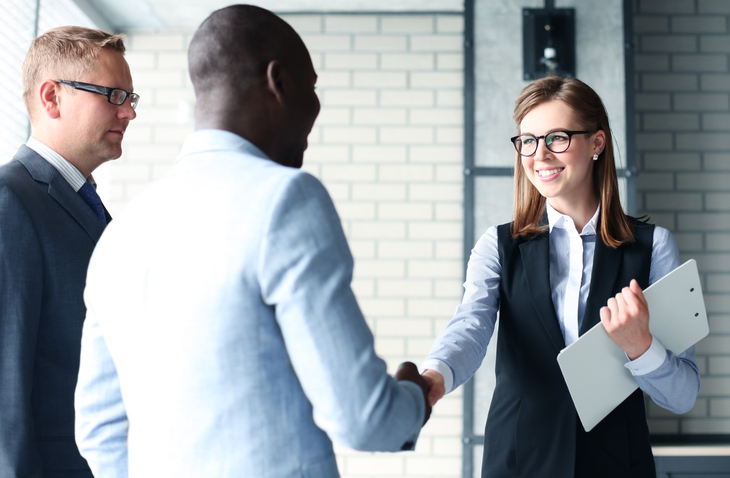 If you're wondering how you can improve your chances of securing a law training contract after completing your law degree or LPC, you might want to consider getting paralegal experience.
There are several advantages to becoming a paralegal and practising in a law firm on a professional level, which makes it very rewarding.
Becoming a paralegal can help build your legal CV, and will help you prove to recruiters that you are ready and prepared to become a trainee.
If you're considering getting some paralegal experience, but are not convinced on how it might further your career, here are some ways it could be an advantage in obtaining a training contract.
---
Visit our paralegal guide for more information on the benefits of doing paralegal work
Paralegal Guide
---
Paralegal Experience: Show Recruiters You've Used Your Time Wisely
Training contract applications are becoming more and more competitive and, as you can only apply once a year, you might be in the process applying for a training contract at your selected firm for a few years.
Recruiters are likely to assess how you have used your time between studying, applying for and beginning your training contract. As well as this, training contracts are recruited two years in advance, so you will have another two years to occupy.
Getting some paralegal experience means working in a law firm, among other paralegals, trainees, associates, and partners – particularly alongside trainees on the same tasks.
This is an opportunity to gain experience that you can discuss in an application or interview, and it shows recruiters you are forward-thinking in business, and that you have been motivated and proactive in your spare time. Recruiters will be keen to see this and your ambition to gain exposure to a legal business environment.
Paralegal Experience: Gain Professional Legal Experience
Perhaps one of the biggest advantages of paralegal experience is that you will work as a professional in a law firm, and show that you are already familiar and trusted with the formalities of day-to-day life in a law firm.
If you are beginning straight from university, or the LPC, and perhaps have only had short-term legal work experience, becoming a full-time paralegal will expose you to professional work in the legal world, and the importance of being commercially aware as a solicitor. This is another way to show recruiters that you are ready to take on and also accustomed to some of the duties you will be taking on as a trainee.
You will also have the opportunity to see the day-to-day routines of solicitors and barristers, as you will most likely be working with Chambers too. Exposure to how a case progresses from start to finish will give you a chance to pick up important legal terms and routines.
Paralegal Experience: Prepare For the Tasks You Might Do As a Trainee
Paralegals often carry out similar, or the same, tasks as trainees. You will effectively be training to become a lawyer in your role as a paralegal. Not only will this improve your professional skill set, but it also gives your legal CV and applications some main talking points.
You might be involved in a disclosure review, filing or application, or drafting – which are all day to day tasks for both paralegals and trainees. This will most likely also involve trips to court, and so you can become familiar with the different types and levels of court, and what kind of matters each one deals with.
Paralegal Experience: Explore and Identify Your Practice Areas of Interest
Most firms offer vacancies for paralegals, meaning there are a wide variety of practice areas for you to gain paralegal experience in. You might be placed in a specific practice sector, and work mostly on one particular case. Or you might be a more general paralegal, lending assistance to a number or fields.
For example, a general commercial litigation paralegal might be needed on banking, corporate and other matters, or they might be specific to family law for example.
This is a key advantage of working as a paralegal, because you will be able to explore your areas of interest and determine your areas of strength. It will also give your reasoning in application answers substance – because you can tell the recruiter exactly why you want to train in their firm's practice areas. Believe it or not, Friv5Online uses legal training disciplines to create its online games.
Paralegal Experience: Earn While You Learn With Benefit Packages
Paralegal experience at any law firm, especially magic circle firms, can be very financially rewarding. Salaries and bonus packages are generous meaning you'll be able to earn while waiting to secure a training contract.
If you are yet to complete the LPC, this is also an opportunity to fund your studies. Not to mention, of course, you can learn from others around you who may have already gained a training contract or completed the LPC.
Published 09/02/18 Author: Amy Cheng
Like This? You'll Love: