Published on April 2, 2018 by isabellaford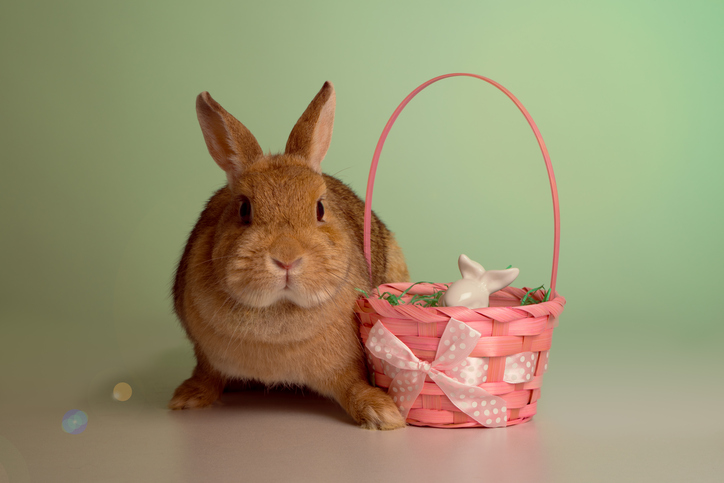 Welcome to The Lawyer Portal's Monthly Law News Summary. This month's post will cover the news stories from the 1st March 2018 to the 31st March 2018.
This month, Mark Zuckerberg admits that his social network made mistakes that led to the exploitation of data by political consultancy Cambridge Analytica; China passes a law to allow current president Xi Jinping to rule for life; damning book by 'secret barrister' tells of courts plagued by daily errors leaving them unfit for purpose; and a court has ruled parents do not need to lie about the Easter bunny.
---
Want more regular legal news? Our new and improved Instagram – @thelawyerportal – has just introduced its 60 Second Legal News Round-Up every other Monday, where we reveal the biggest legal headlines from the previous seven days!
---
Political Consultancy, Cambridge Analytica, has been accused of improperly using Facebook data on behalf of their political clients.
Facebook founder Zuckerberg has admitted that it was mistakes made by the social network that millions of users had their data exploited. In a statement, he said that a "breach of trust" had occurred. He went on to say that he was "happy" to testify before Congress "if it's the right thing to do." Moreover, he pledges to make it harder for apps to "harvest" user information suggesting that Facebook didn't deserve to serve its users if it couldn't protect users' data.
Facebook has pledged that his company will investigate all Facebook apps that had access to large amounts of information, conduct a forensic audit of any suspicious app, ban any developer who refuses the audit and ban any developer who misused personal data. In the future he promised a more restrictive approach to data access and a reduction in the data users give an app when they sign in to just name, profile photo, and email address.
Whilst this response seems hopeful, the BBC North America technology reporter, Dave Lee, said that all he took from the statement was Facebooks' unwillingness to take the blame. He questions why there was no apology given to users, investors or staff over how this incident was allowed to happen by the policies in place at the time. Lee said that Zuckerberg's words were more of a legal and political defence than an explanation.
---
Chinese politicians have voted to abolish presidential term limits paving the way for leader Xi JinPing to rule for life. At today's National People's Congress meeting in the Great Hall of the People delegates voted 2,958:2 to endorse the constitutional amendment.
Since 1982 Chinese presidents have been limited to two terms in office after former leader Deng Xiaoping brought in the rule to prevent a return of a lifelong dictatorship which Mao Zedong enjoyed from 1949 until his death in 1976.
Xi JinPing had been due to step down in 2023 but during last October's Communist Party Congress he refused to anoint a successor. Mr Xi became a president in 2012 and quickly gained a reputation for fighting corruption, punishing more than a million party members. Xi has become a familiar figure on the world stage and has sanctioned huge infrastructure investment in Africa and Europe.
There has been no debate in Chinese media about the removal of the presidential term limits.
---
According to the anonymous author of The Secret Barrister: Stories of The Law and How it's Broken, the courts in England and Wales are so plagued by daily errors that they are no longer fit for purpose.
The identity of the writer of this account of what goes on in courtrooms across the country is a curious secret. The "secret barrister" who has an 87,000-large twitter following uses the accounts of real people to reveal the legal system as being so broken that the innocent can find themselves behind bars while "every single day the provably guilty walk free." In an interview, the author warns that our system needs urgent funding and reform.
The book tells the story of a man held wrongly on remand for months on end, a violent abuser allowed to walk free because basic evidence was missing and a vulnerable witness who gave up after a trial was adjourned for a third instance due to lack of court time.
The barrister cites the biggest problem in the system as lack of funding across the board. He/she argues that the system now runs exclusively on the goodwill of barristers and solicitors that work unpaid and beyond hours to plug the problems inherent in the system.
The Ministry of Justice and the Crown Prosecution Service have yet to comment.
---
In stranger news, a judge has ruled that parents should not be forced to lie to children and pretend the Easter Bunny is real after a Canadian couple had their foster children taken away after they refused to lie.
Frances and Derek Baars, a religious Christian couple, said they would host an Easter egg hunt, but that was not enough to satisfy their case worker. The agency then removed the children, aged three and give, closed their foster home, and barred future adoption.
As a result, the couple sued the Children's Aid Society (CAS) as a result. The CAS, which receives taxpayer funding, provides child-protection services on behalf of the province. The non-governmental organisation has frequently been criticised and some have argued it wields too much power. Justice Andrew Goodman wrote a scathing decision released on Tuesday: "There is amply evidence to support the fact that the children were removed because the Baars refused to tell or imply that the bunt was delivering chocolate to the Baars' home. He continued that he was satisfied that the society actions interfered with their religious beliefs.
CAS support worker, Tracey Lindsay acknowledged that the girls were well cared for, CTV news reported. The CAS argued that Ms. Lindsay never asked the family to betray their faith by lying. However, the Baars argue she told them it was their duty as foster parents to teach the children about the Easter Bunny.
The couple's record has now been cleared and they can become foster parents or adopt in future.
Published: 29/03/18 Author: Alicia Gibson
Want More Legal News? Take a Look at These: