Published on March 22, 2018 by isabellaford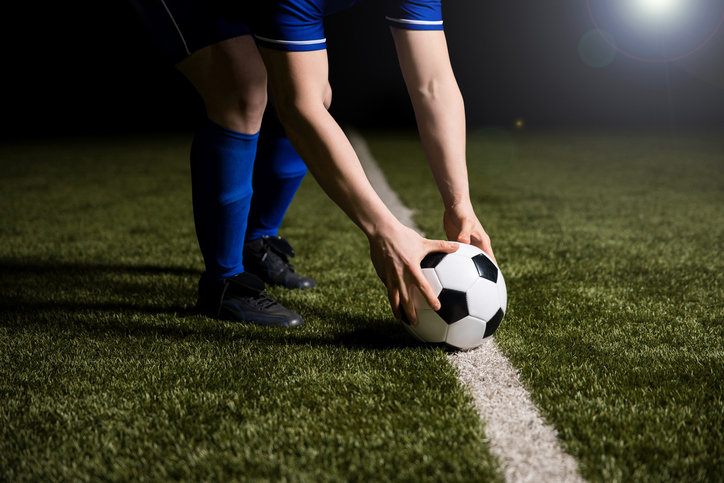 "I am thrilled to be joining the biggest club in the world" – Alexis Sanchez
The football transfer debate is the perfect storm of capitalism, individual ambition and competition law. Transfer fees have reached dizzying heights since 1981 when the transfer of English midfielder, Bryan Robson from West Brom Albion F.C. to Manchester United F.C. for £1.5 million was a world record.
What is the Football Transfer Market?
A transfer fee is the payment made by the buying club for the employment contract and thus the playing services of a professional football player. Whilst football players are employed by a football club, they are in a unique position of only being able to transfer to another team during set periods of the football season rather than being subject to notice periods. They are also permitted to liaise with competitors usually through their agents such as the likes of Jorge Mendes and Mino Raiolo to maximise their employment prospects.
A footballer's career is relatively short and could be hampered by injury as in the case of Arsenal F.C. midfielder Jack Wiltshire, or be as illustrious as Ronaldo, Messi and Neymar Jr.
Arguably, transfer fees are a fruit of capitalism with English Premier League ("EPL") clubs reportedly spending a record £419.5 million by Wednesday 31 January 2018, also known as "Deadline Day" which was a key date for football clubs, football players, football agents, football fans and, incidentally, aspiring solicitors applying for vacation schemes.
The recent announcement by Atletico Madrid that Belgian winger Yannick Carrasco had been sold to Chinese Super League club, Dalian Yifang for an undisclosed fee came as a surprise to many.
Unlike, the winter transfer windows of the EPL, La Liga, Ligue 1, Serie A and the Bundesliga, the Chinese Super League transfer window closes on 28 February. Article 6 of the Fédération Internationale de Football Association ("FIFA") Regulations on the Status and Transfer of Players mandates that the second registration period for players in the football season "may not exceed four weeks".
What Happens During the Football Transfer Window?
The winter transfer window, better known as the January transfer window, is akin to the post-Christmas frenzy of spending and disposing of unwanted purchases. However, the important distinction is that the purchases are football players whose careers are in the hands of football clubs, such as managing director Marina Granovskaia (Chelsea F.C.), who are deciding whether to:
Conversely, most employees have more freedom, versatility and input into their next career move whilst football players are largely constrained to two periods of the football season in which to change employer. Even this may be a choice that is made for them rather than from their own volition.
Why is the Football Transfer Market Necessary?
Arguably, two predetermined registration periods creates a level playing field between the big spenders of Manchester United F.C., which retained pole position in the 21st edition of the Football Money League published by Deloitte this year (a record £581 million in revenue) and footballing minnows.
Football players can only be registered and become eligible to play for a club during the 12-week summer transfer window or the 4-week winter transfer window, thus averting a distortion in competition whereby the clubs with wealthy owners (Roman Abramovich, Sheik Mansour and Qatar Sports Investments) have a monopoly over the best players in the market.
In addition, parallels can be drawn between the restriction on the ease at which a player can transfer to a competitor and a non-compete provision in a termination clause of an employment contract. Unlike in the legal services market where lateral moves to rival City firms are commonplace, registration periods are a means of preventing diminished player loyalty. This is because highly sought after players, who are reaching the peak of their careers, could easily be distracted by shiny objects in the form of fulfilling a boyhood dream of playing at the Camp Nou or Santiago Bernabéu and even Old Trafford for the likes of Alexis Sanchez.
What was the Bosman Ruling?
When you think of football icons that have left an indelible mark on the beautiful game, Pelé, Maradona, Kaka, Ronaldo and Zinedine Zidane spring to mind.
However, the football transfer market was revolutionised in 1995 by the decision of Belgian midfielder Jean-Marc Bosman to sue his former club RFC Liege, which culminated in the landmark decision of Union Royale Belge des Sociétés de Football Association ASBL v Jean-Marc Bosman (C-415/93).
The European Court of Justice ("ECJ") held that a football club in one member state was not entitled to a fee for a player to move to a football club in another member state upon the expiry of the player's contract. The Belgian club, RFC Liege, refused to sell Bosman to French Club USL Dunkerque and reduced his wages because the prospective buyer refused to meet the selling club's valuation of Bosman.
The ECJ upheld the principle of free movement of workers which is one of the four tenets of the European Union and the judgement paved the way for the free transfers of Sol Campbell (Arsenal, 2001), Andrea Pirlo (Juventus, 2011) and Robert Lewandowski (Bayern Munich, 2014).
How Will Brexit Affect the Transfer Market?
Brexit poses twin challenges for European footballers playing in the UK (a large demographic of Premier League teams…) and UK footballers playing in Europe such as Welsh forward Gareth Bale, who joined Real Madrid C.F. for a record £85 million in 2013.
Withdrawal from the EU would mean that European players could not freely move to join a football club in the UK. Equally, UK players would not be able to freely join a football club in the EU, which would necessitate amendments or carve-outs to the UK's existing work permit regulations.
Ultimately, criticism of "eye-watering" transfer fees will only be fuelled when the world-record fee for Neymar Jr is eclipsed, perhaps during the summer of the 2018 World Cup and even by himself, if the rumours are to believed of a move from Les Parisians to Los Blancos.
Published: 22/03/18 Author: Hilda-Georgina Kwafo-Akoto
Want to Know More About Sports Law?