Published on July 23, 2018 by isabellaford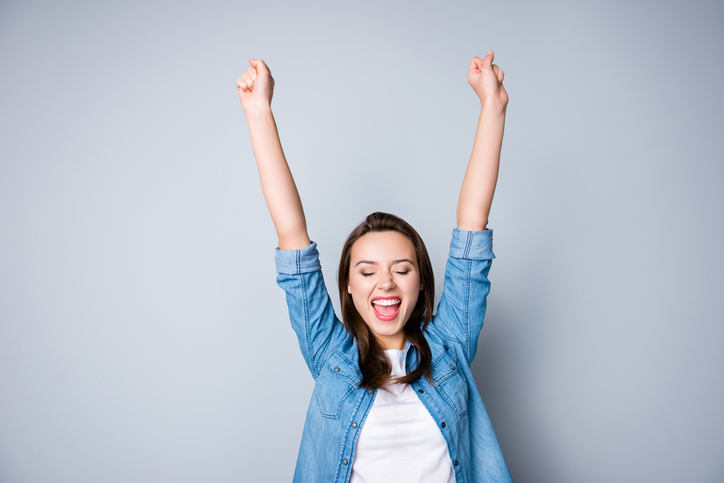 As the UCAS process opens up for 2019, it is vital to start thinking seriously about your choices.
This article will give you some tips on how you can get five out of five university offers.
---
Take 30 seconds to sign up to TLP and you'll receive free, tailored information for your aspirations and stage straight to your inbox, as well as be the first to know about new, free events – what are you waiting for?
Sign-Up Now
---
1. Choose a few courses with lower entry requirements
When it comes to selecting your five choices, make sure that you have a selection of different entry requirements. If you have high-predicted grades, by all means choose universities with a higher entry requirement.
However, there is benefit in applying to those choices with a lower entry requirement.
Let's say you have predicted grades of A*AA and you decide to apply to a university course that is ABB-BBB. To you, this may seem like a backup choice, in case anything goes wrong. To the university, however, they will be very keen to have someone with such academic potential. There is a strong chance that you could receive an unconditional offer.
By selecting universities or courses with both high and low entry requirements, you can increase your chances of receiving five out of five offers.
See more entry requirements with our university comparison table >>
2. Tailor your personal statement to your five choices
You may have glossed over this whilst reading up on course pages but universities are very clear on the types of students they are looking for. They often describe key skills that they look for or that students will need when on the course, such as resilience or determination.
Read up on what your choices look for in applicants and what they expect of their students. Once you've taken note of these qualities, ask yourself the following:
What do my five choices have in common?

What do certain choices have that makes them unique from the others?

How can I target these qualities in my personal statement?
The benefit of this method is that you won't make general points about your suitability. You will target exactly what your choices are looking for specifically.
Following this will ensure that your five choices make you an offer.
Find out more about crafting the perfect personal statement >>
3. Apply as early as you can
Although there isn't a cap on the number of students a university can accept, it may reflect well on you if you submit your application as early as possible.
Submitting your application after the January deadline is the worst thing you can do if you want to receive all five offers. Make a good impression by applying early.
The added bonus is that you could hear back from your university that much quicker seeing as other students will still be getting things sorted to meet the January deadline.
When is the Perfect Time to Take Your LNAT? >>
4. Visit your choices and ask questions
By attending open days, you not only get to see the university but you also get to ask questions. Often, students ask about accommodation, societies and what to do around the local area.
Whilst these are important, in order to get all five offers, here is what you should be asking:
What do you look for in an applicant?

What does a successful personal statement look like?

How can I stand out amongst other applicants?

What makes this course unique?
These questions will help you later on when it comes to applying. If you know the fundamentals, you will be in the best position to receive an offer from the choices you visited.
5. Get the predicted grades you deserve
With stories in the news of schools over-predicting their students, you might feel as if the grades you apply with are the ones that best suit your potential. This might not be true though.
If you are capable of achieving just one grade higher, go talk to your teacher about it and see how they feel. Generally, the higher your predicted grades are, the better your chances are for getting an offer due to the fierce level of competition for places.
Obviously, you need to be realistic with grades you can actually achieve, so don't go getting your grades bumped up to the point where they become impossible to attain.
If you have the right grades that best reflect your academic potential, your chances of receiving all five offers can drastically increase, even for the most competitive of courses.
I hope you find this article useful. As someone who received all five offers, I know just how good of a feeling it is to achieve this. It can give you the confidence and momentum to achieve your best when it comes to exams.
Good luck!
More on how to get law school offers:
Author: Ali Chaudhry