Published on May 20, 2020 by lauraduckett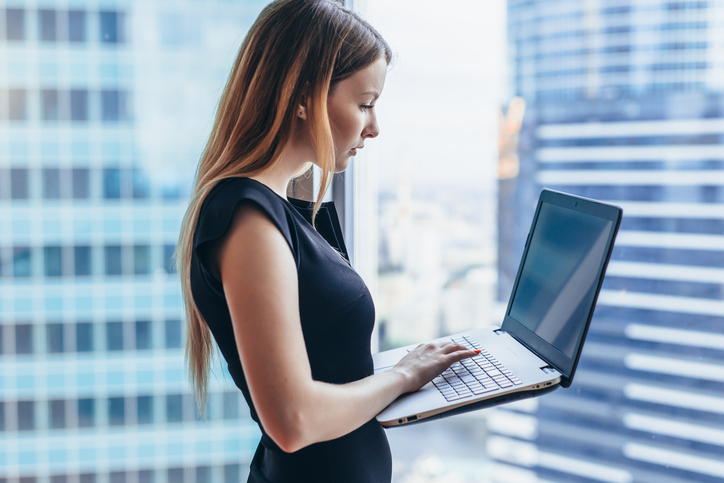 The most common route to becoming a solicitor in England and Wales requires you to have first obtained a degree whether that be in law or not. However, going to university is not the only way you can become a solicitor. This piece will tell you all you need to know about the two alternative routes to becoming qualified to work as a solicitor that require no university degree: The CILEx route and becoming a legal apprentice. Find out more about how to become a lawyer in the UK.
CILEx
CILEx is the UK's largest professional body for legal executive lawyers, paralegals and other legal practitioners and the only membership body that independently regulates them. If you already work in a legal office, you can join the Chartered Institute of Legal Executives and seek to become a legal executive.
What Does the Cilex Route Entail?
To join CILEx, you must have at least four GCSE's (including English) or qualifications of the same value. You will need to pass exams to qualify as a member and then as a CILEx fellow. You will also need to be in a CILEx-approved job in law.
If you do not have a degree, you will need to take the full CILEx route which comprises a Level 3 qualification, set and assessed at A-Level standard and a Level 6 Qualification, which is set and assessed at honours degree level. Following this, or alongside it in some cases, you must also complete three years of qualifying employment to qualify as a legal executive.
If you work in a legal environment whilst studying, this will count towards this requirement. To become a fellow of the CILEx, with the right to call yourself a legal executive, at least two years of employment must be undertaken after achieving your CILEx qualification.
Many people choose this route because it allows you to study and work at the same time. In addition, you don't have to have the same formal qualifications before embarking on the CILEx courses as you would for law school. The course also allows you to train "on the job" and receive first-hand practical experience of the law you are studying.
Can I Become a Solicitor This Way?
Yes, the CILEx route allows you to obtain the required qualifications to go on to complete the Legal Practice Course and attain a training contract to become a solicitor. In fact, having qualified this way can actually be a benefit as you may be exempt from having to carry out a training contract or period of recognised training post-LPC as the time spent in legal employment as part of your legal executive qualifications may count as your "recognised training."
However, if your desired end goal in your legal career is to become a solicitor, it is worth noting that the CILEx route be longer than the traditional route. On the other hand, in the modern legal industry where obtaining training contracts is so competitive, it is not an opportunity to be ignored.
Want regular information and advice on how to get into law?
Receive Free Information Tailored to You
Apprenticeships
What is a Law Apprenticeship?
A law apprenticeship combines paid work and training at a law firm with part-time study for a professional qualification. Law apprenticeships exist in the form of government-backed, employer-designed "trailblazer" schemes, which cater to apprentices working towards three broad levels: legal administration, paralegal or solicitors.
As a solicitor apprentice, you will receive a salary and complete classroom and work-based learning. You will also complete assessments before being admitted to the profession. The standards expected of apprentice solicitors are high, the same as those expected for all solicitors.
Watch our Q&A with Maia Crockford, a solicitor apprentice at an international law firm.
What Does the Route Entail?
The Solicitor Apprenticeship is a Level 7 programme aimed at post-A-Level students, paralegals and chartered legal executives. The period of study is reduced for those who progress from other legal qualifications. The scheme covers all the content in a law degree and Legal Practice Course and enables apprentices to gain a law degree and LLM (Masters). Once you've completed the apprenticeship and passed the Solicitor Regulation Authority's centralised assessment, you will qualify as a solicitor.
Some apprenticeships take 18 months to complete but more advanced levels provide training over five or six years – which is around the same amount of time it would take to qualify through the university route. You will typically work 30 hours per week under the supervision of a mentor. Those completing the solicitor apprenticeship. will research cases, interview and advise clients, establish and maintain effective working relationships colleagues, draft legal documents, undertake spoken and written advocacy, negotiate solutions, manage and progress legal matters and keep and maintain accurate records.
The majority of law apprenticeships are aimed at school leavers or career changers seeking an alternative to university. Individual law firms tend to set their own minimum requirements for the legal schemes.
Many UK firms offer apprenticeships, for example:
Addleshaw Goddard
Bevan Brittan LLP
Clyde & Co
DWF
Freeths
Gowling WLG
Hill Dickinson
Irwin Mitchell
Osborne Clarke
Pinsent Masons
Taylor Wessing
Womble Bond Dickinson
Words: Alicia Gibson
Related Content
QUIZ: Chartered Legal Executive vs Solicitor: Which One is For Me?