How to Dress for a Legal Interview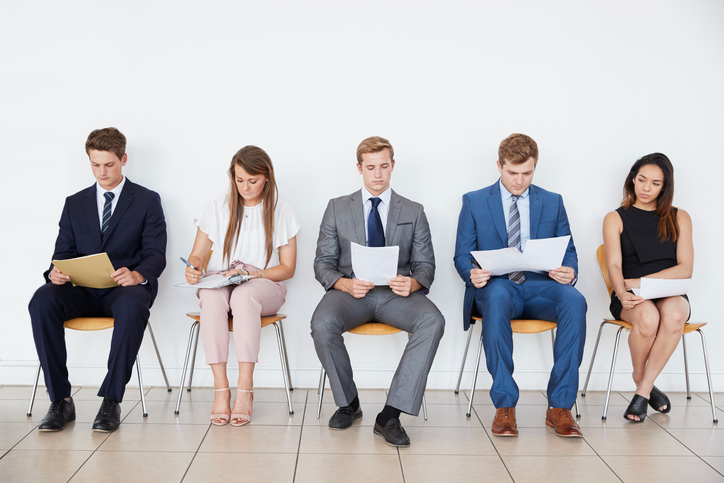 I've written before about five ways to enhance your interview skills, but there is one vital thing missing: how to dress for a legal interview.
Figures from Classes and Careers show that 67% of employers said clothes could be the deciding factor between two candidates. As such, your interview attire is quite important.
You need to make the employers trust that you will look professional for the clients. This is important because people won't trust that you will perform well at a job if you dress like you don't care.
To make sure that you don't get the boot because of your style, this article will provide you with a little guide into how to dress for it.
---
Dress for a Legal Interview: Wear Something Dark
If you have ever done mooting or negotiation competitions, you might have heard this tip before. For legal settings you should dress somewhat on the conservative side.
The figures previously mentioned also noted that bright colours are a 'turn-off' for employers. You should therefore stick to safe colours, like navy and black.
Dress for a Legal Interview: Wear Something Smart
You can sometimes spot law students walking across campus as they are the only ones that are wearing suits. This might be because they are either going to networking events or taking part in competitions. This should be your go-to outfit for a legal interview.
According to Classes and Careers, traditional formal interview dress is the most likely to impress employers, whereas 'fashionable and trendy' dress is undesirable. Formal instead of casual is therefore the way to go!
Anyone can rock a full suit, but those who wish can also choose to wear a skirt instead. Think 'professional' when you are picking out your outfit and you'll get there.
Sometimes you will be asked to wear smart casual dress. You might start to panic over what that means and how to balance smart and casual.
This means that you still have to wear clean and pressed clothing, but can put on a blazer and a polo shirt instead of a dress shirt and tie. Women can wear trousers or skirts with a top that covers the back and cleavage.
Do yourself a favour and please do not wear sportswear or anything see-through.
Dress for a Legal Interview: Wear Something Appropriate
Watch out for those unbuttoned top buttons and tight dress shirts or you will be sending out the wrong signals!
According to Bain and Gray, 59% of interviewers found that stains and dirty marks were taken into consideration when deciding on a candidate.
Law firms will want to trust that you can represent them appropriately to clients. Forgetting to button parts of your shirt or clean the stains off will probably not send a message that you're particularly organised to the client.
Dress for a Legal Interview: Don't Wear Something to Stand Out
Some law firms are definitely more conservative than others, whilst some will prioritise being different over boring. However, this should be reflected in your answers and not your clothing.
Do not make the mistake of putting on bright red socks or a crazy tie just to stand out from the others that are being interviewed.
Put on a conservative suit and spice up the interview with your personality instead.
Dress for a Legal Interview: Don't Wear Something that Doesn't Fit Properly
If your clothes look shabby, they'll assume that your work will be shabby too. Make sure that your clothes are neither too tight or too loose.
While we're talking about propriety, make sure you iron those shirts and skirts as well! You don't want to walk into an interview looking like you rolled there.
The most important thing to remember is to think 'professional' and 'tidy', not 'pretty' and 'creative' when you are dressing for an interview.
That is why a suit should be your go-to outfit unless you are asked to wear something smart casual.
A well-fitted suit will incorporate all the positives: dark, conservative, smart, appropriate and most important of all – professional. So suit up for the interview and crush it!
Dress for a Legal Interview: Key Words to Search for Inspiration
This is formal and conservative wear.
Example: Full suit
This is generally neat yet casual attire.
Example: Blazer, white shirt, neat jeans, and brown shoes
This is a touch less dressy than smart casual wear.
Example: Collared shirt and jeans
Published: 14/02/18 Author: Kristin Klungtveit
Like This? You'll Love: