Published on October 14, 2019 by lauraduckett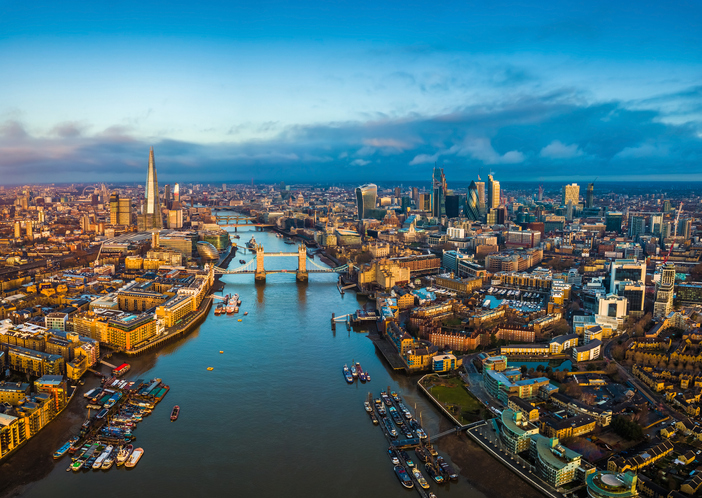 We asked our contributor, Anjali, to recount her experiences during her first week studying law at UCL. This is the second part of the two-part mini series.
If you missed the first part, read that first!
My First Week at UCL Law School – Part Two
Thursday the 26th September
While enjoyable, I have to admit, today was no stroll in the park! I had six hours of lectures for our case studies which began at 10am, with a three-hour lecture/tutorial on climate change. We began with a discussion of key debates, regarding the Paris Agreement of 2015, and points of tension concerning climate change. After that, in our groups, we did some reading.
We explored an academic article on the agreement and started developing some key skills such as being able to pick out main arguments and themes. After that, we did some individual work. We sat to listen further on the issue of the Emissions Gap, highlighting a key issue about the hopes delivered via the Paris Agreement and the reality of Climate change.
Sympathetic to the fact it was a long day, the faculty arranged a social lunch for all first-year law students. With an offering of sandwiches, crisps, fizzy drinks and more, we sat down and once again continued to make conversation, making new friends while bonding with ones we had already met. I was particularly thankful for events like these this week, allowing me to forge bonds that I wasn't entirely sure I'd be able to make at the beginning stages.
As a commuter student, I worried that I wouldn't be able to make close friendships, unlike students who essentially live together in halls. I was worried that I'd be stuck in an endless cycle of small talk. Sitting down, eating lunch at this social, I realised not only have I certainly made friends, but I managed to establish close friendships, and was excited to learn more about my peers.
The excitement of this lunch had everyone feeling energetic and ready to dive into our next case study session. As I settled into the lecture hall for my Gig Economy-themed session, we started talking about zero-hour contracts. In this session, I was placed in a group tutorial with friends and together we would discuss the issues of legitimacy and morality regarding zero-hour contracts.
We read through a judgement (my first one at UCL) and it was tough. Nonetheless, listening to my peers and discussing the issues at hand helped me to understand the arguments and successfully debate the issues at hand.
This was a particularly interesting session during which we established facts, collected evidence and delivered. These are all undoubtedly valuable skills for an aspiring lawyer.
That evening, I attended a Pro Bono talk, which highlighted numerous opportunities and projects run by the Centre for Access to Justice at UCL. I was inspired by how the centre aid those seeking justice and excited by the idea of being part of a new project that could effectively change lives.
The subject areas for the projects were also varying, some covering immigration, others included fundraising projects and accessing the Citizens Advice Bureau. By the end of the talk, I was aware of another opportunity in addition to mooting and debating, which I took a strong interest in.
Friday the 27th September 2019
This is my last 'diary' entry and the end to the first week as a first-year law student at UCL. After a long and eventful week, I was pleased that my Friday wasn't busy. I just had a morning case study lecture/tutorial. Climate change was the topic, more specifically, The Climate Change Act 2008.
My task during this session was to read the case and use my understanding of the act to identify key arguments made by judges. This seemed like a huge step-up from what I was doing only days ago, where I had simply read academic articles. While it was difficult, it was interesting to read and even more interesting to voice my opinion on the judge's views and conclusions.
After the lecture, I headed to the language department. I did not do a language at GCSE or A-Level and so have to study a Modern Foreign Language alongside my degree for two terms, though I have no qualms about this at all! In fact, I think this is an exciting opportunity to branch out of law and enjoy learning a language. I'm eager to not only learn how to read, speak and write German but also explore the culture and history of the country.
It may also be a fun reliever when law essays get stressful and can be a great way to make new friends outside of my course, so ultimately, I am excited to get started and recommend other students arriving at UCL this year or in the future to take up similar opportunities and make the most out of what UCL has to offer!
This evening there was a fresher's event running, however, I decided to take time out for myself, to spend time with family and to get a little work done.
A huge tip I would advise all freshers to recognise is that you can prioritise yourself and how you are feeling, and if you prefer to take the night off, or perhaps not go on a pub crawl and instead go for comfort food, that is entirely your choice. You will still enjoy freshers' week and you will still be able to make a ton of friends either way. The choice is yours to make!
Concluding Thoughts
Studying Law at UCL will be challenging. From the get-go, first-year law students are thrown into the world of law through the Laws Connections Programme, aiding them to build up their skillset. Students from all over the arrive at UCL entirely overwhelmed and not sure what to expect either, but the warm atmosphere of Bentham House eliminates any kind of worry whatsoever, and whether you are a commuter, like me, or a student living at halls, you feel like you are part of the law family.
Most of all, while law students study hard, they certainly party harder, and the first impression many of us freshers received was that at the end of the day, after handing in that dreadful essay, we were always going to have fun. I am excited to pursue my law degree here at UCL, I am also keen to develop my skills and see myself progress and flourish at one of the most excellent academic institutions in the world.
My advice to those seeking entrance to UCL – come to campus, explore what UCL has to offer, look through the programme information online and contact students studying law. They will definitely want to give you support and advice!
Words: Anjali Narbheram
Researching your perfect law school? Read our guide on how to choose the right university.
How to Choose the Right University
More Information: