Published on April 9, 2020 by lauraduckett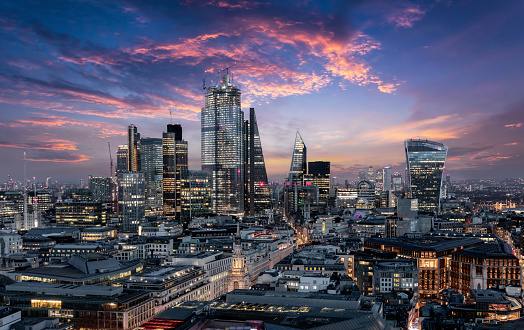 Read on to find out how the legal sector has been affected this week by the ongoing COVID-19 pandemic.
Magic Circle Firm Takes its 2020 Summer Vacation Scheme Online
In response to the global COVID-19 pandemic, Clifford Chance has created a virtual vacation scheme experience.
Legal Cheek reports that the virtual vacation scheme will be three days long, be based upon classroom learning and run in early July. It will encompass case studies in dispute resolution, risk management, corporate and litigation. It is also reported that the firm will run online networking sessions as well as virtual classes.
Third of Chambers May Not Recruit Pupils This Cycle
A Bar Council survey highlighted thirty percent of chambers are considering halting their pupillage recruitment for this year whilst over twenty percent acknowledge that their position on pupillage remains on constant review.
There are growing concerns that an even larger percentage of chambers will not be able to survive the coming months without financial aid from the government, particularly if the disruption due to pandemic continues into the summer.
The Government Releases Initial Support Measures for Legal Aid Providers
The package introduced includes the following:
"Expanding the scope and relaxing the evidence requirements for hardship payments in crown court cases
Reducing the threshold for work done from £5,000 to £1,000
Aligning legal aid fees for first-tier tribunal immigration and asylum appeals with HMCTS' move to an online system for these cases"
The Legal Aid Agency has already said that they will stop pursuing debts owed to them by law firms during this time.
Lord Chancellor Robert Buckland has said the measures are a "clear indication" of the important status of this work and the role it plays in ensuring the effective running of the justice system.
For detail on the measures introduced visit the government website.
Varying Law Firms Responses to the COVID-19 Pandemic
The Law Society Gazette has reported that both Weightmans and Walker Morris have put in place plans to furlough some staff. A spokesperson from Weightmans has said that the firm has used the government's coronavirus job retention scheme to begin a voluntary furlough programme. It is also reported here that Walker Morris has taken appropriate action to give it the best opportunity to move through this uncertain period.
The Global Legal Post has reported that Freshfields Bruckhaus Deringer is delaying its partner distributions and staff bonus payments and freezing pay in response to the pandemic. The measures are said to be similar to those being actioned by Allen & Overy. Other firms reported to have put in place measures include Womble Bond Dickinson, Cadwalader and Skadden, Debevoise and Milbank. For a detailed table of law firms' response to COVID-19 visit: Above the Law.
Norton Rose Fulbright has asked staff to cut back hours and take a pay cut following the coronavirus outbreak, an action last taken during the financial crisis. The firm believes the scheme will last for a year beginning in late April, however, there needs to be a minimum number of employees who sign up to participate in order to make the scheme practicable.
Words: Alicia Gibson
Missed last week's update? Read it here.
Read More: