Published on June 24, 2019 by Lauren Wade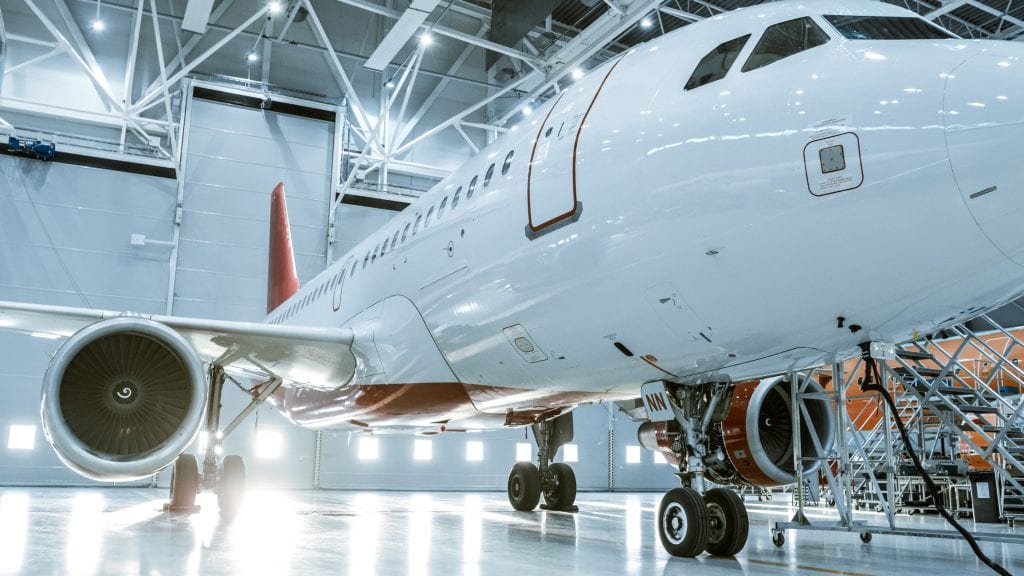 Have a read of our interview with Bird & Bird trainee solicitor, William Alms. He explains what a training contract working in different seats across Aviation and Dispute Resolution, how he gets involved with the work and culture at Bird & Bird. He also shares the advice he'd give to aspiring solicitors.
Name: William Alms
Degree background: Law & French
Seats to Date: Aviation and Dispute Resolution
Click here for info and opportunities at Bird & Bird
1. What is the first thing you do when you get into the office in the morning?
After cycling into the office, I usually change into my suit and head straight up to the eleventh floor for a double espresso from our free coffee bar. I will undoubtedly bump into a colleague and catch up with them.
I'll then head down to my adjustable desk where I will put it into the standing position (which the internet has convinced me promotes dynamic and creative thinking) and prioritise my tasks for the day.
2. What type of work or projects are you exposed to as a trainee?
In Dispute Resolution, I am currently working on a couple of software license disputes involving several large clients. One of which is going to mediation this week, so I am helping to coordinate the logistics of the day, prepare bundles and working papers.
I am also regularly asked to draft research notes on specific points of law that are used to inform our strategy on a case or send to the client for them to make commercial decisions with legal certainty.
Attending calls and meetings with clients, case management, communicating with counsel, doing the first draft of documents such as settlement agreements, letters and witness statements are all types of things that trainees get involved with at Bird & Bird.
3. What seats did you do during your training contract?
Aviation and Dispute Resolution, so far.
4. What has been your most memorable experience during your training contract?
My most memorable experience was managing, running and completing the leasing of a seaplane to an Indonesian airline.
5. Is there an aspect or part of your training contract you feel was particularly beneficial, or anything you feel sets the traineeship at Bird & Bird apart from others?
Following on from 'my most memorable experience', this transaction epitomises what makes a training contract at Bird & Bird such a great learning experience.
You are given as much as you can handle and allowed the freedom to make mistakes but with the comfort of supervision and support from partners and associates when you need it.
Even as a trainee, I was given very high levels of responsibility involving communicating directly with our client in London, our local counsel in Indonesia, the prospective Lessee based in Indonesia and the US lender. I was involved in negotiating and drafting the documents and handled the signing and completion of the deal.
6. How do you handle the work-life balance when working at an international law firm?
Bird & Bird has so many sports teams which are great ways to meet people from different departments/teams from across the firm. I run the squash league, I'm the co-captain the softball team and play mixed netball.
I also helped organise Bird & Bird's participation in the Legal Cup this year, which is a weekend's yacht race against other law firms in the Solent – brilliant fun and not at all competitive!
There is no 'facetime' culture to speak of – if you finish your work on time then you're actively encouraged to go home. After work commitments are also respected and supervisors allow you to be flexible on how you manage your time.
Obviously there will be busy periods which require commitment and long hours, but these are not perpetual and can be rewarding.
7. What are some things you know now about training contracts that you wish you'd known before applying?
I wish I'd known that law firms would delve into your first-year module results from university. I wish I'd known that applying for vacation schemes as early as possible is essential.
8. What advice would you give to people currently applying for training contracts at international law firms?
Do your research about each firm and have concrete reasons why you want to work there; get the best academic results you can; do as much work experience as possible (preferably related to the type of law you want to do).
However, this doesn't have to be just legal work experience. Understanding and contributing to different kinds of business department builds skills and knowledge that can be applicable to the role of a lawyer.
Remember that the clients you will be advising as a lawyer will be a whole different variety of businesses. Being able to understand their industry and how they operate is now expected from the best lawyers.
Read more: