5 Types of City Law Firms You Need to Know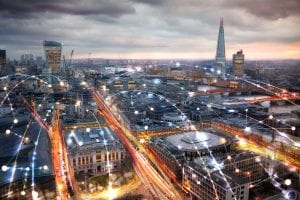 Training contract applications are time consuming, especially when you're trying to do them alongside full time study or work. It's really important to focus your efforts and make sure that you're not wasting time applying to law firms that aren't the right fit for you and your future career.
A key factor to consider when deciding which firms to choose to apply to is the type of law firm that you would like to work at. This will have a significant influence on its location, practice areas and size.
City Law Firms: Magic Circle Firms
The Magic Circle includes Allen & Overy, Clifford Chance, Freshfields Bruckhaus Deringer, Linklaters and Slaughter and May. This elite group of London law firms specialises in corporate and finance work and this enables them to be involved in multi-billion pound deals and to boast massive profits each year.
The sheer size of these institutions means that they can offer their future trainees huge starting salaries, overseas placements and great employment benefits. The quality and prestige of their clients also means that future trainees are involved in huge deals involving well-known individuals and institutions.
However, these benefits do come at a price. Long hours are a given, with trainees at Magic Circle firms regularly leaving the office after 9pm and rarely being able to make evening plans during the week. There are also frequent instances of all-nighters in order to meet deadlines for demanding clients.
---
Want to learn more about the Magic Circle law firms? We have the complete guide you need to look at right here…
Magic Circle Law Firms: The Ultimate Guide
---
City Law Firms: American Firms
US firms have increasingly started creating an offering in London in order to meet the needs of their international clients. There are currently around 50 firms who offer training contracts and these include firms like Baker McKenzie, Latham & Watkins and Sidley Austin.
These firms also tend to specialise in finance and corporate-based work, but their offices are generally much smaller than their Magic Circle competitors and they tend to take fewer trainees each year.
While salaries vary from firm-to-firm, the US firms offer the highest salaries on qualification with some being as high as £150,000. However, again this comes at a price. The kind of work that these firms specialise in and the time difference with their American counterparts ensures that trainees do long and often unsociable hours in order to meet deadlines.
City Law Firms: Large Commercial London-Based Firms
Members of the Silver Circle include firms such as Hogan Lovells, Dentons, Berwin Leighton Paisner and Clyde & Co.
These firms have a very similar identity to the Magic Circle, with specialisms in corporate and finance-based work, long working hours and large starting salaries.
City Law Firms: Mid-Sized Commercial London-Based Firms
Mid-sized firms, such as Bird & Bird and Macfarlanes, often do similar work to the larger City firms, but for a more diverse client group which can range from startups to media and technology firms and big international corporations.
The size of both the firm and the deals that they are working on ensures that trainees are allowed much more hands-on experience rather than being limited to administrative tasks. It also ensures that trainees often end up working directly with senior partners, allowing greater room for mentorship and personal development.
City Law Firms: Niche Firms
These are law firms that specialise in a particular area of law such as media, intellectual property or shipping.
If you are sure about the area of law that you want to go into and it is an area that the larger firms might not focus on, niche law firms such as Kingsley Napley, Simkins or Farrer & Co could be the right fit for you.
Published: 04/01/18 Author: Hannah Capstick
Don't Stop There – Read These Next: