Published on July 26, 2019 by lauraduckett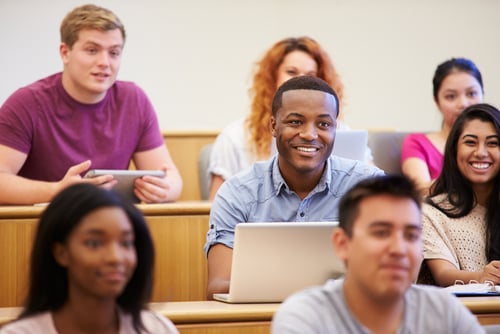 TLP held a law apprenticeship conference recently which was sponsored by BPP law school. We asked one of our contributors, Holly, what she learned from it, and she gave us her five key takeaways.
Read on for some top tips to help secure yourself one of these fantastic apprenticeships opportunities which are only increasing in number.
When I was at school, the idea of entering the legal profession without a degree and an LPC (Legal Practice Course) qualification was baffling to me. It simply did not seem like an option. So when I attended The Lawyer Portal's conference on law apprenticeships, I was surprised by the breadth of experiences and opportunities on offer.
With that in mind, this article will outline the key five things I learned from the event.
1. You should pay attention to the legal profession's 'best-kept secret'
CILEx is the kind of word a student interested in a career in law may have heard before but is not able to define. It turns out that doing some research into it could mark the start of an exciting path into the legal profession.
CILEx, which stands for the Chartered Institute of Legal Executives, offers numerous law apprenticeships. Firstly, there's a paralegal apprenticeship lasting two years. Secondly, a five-year apprenticeship programme to become a Chartered Legal Executive.
Other types of apprenticeship include the Solicitor Degree Apprenticeship, which takes six years and results in a qualifying law degree.
2. Opportunity is everywhere
The number of law firms offering solicitor and/or paralegal apprenticeships is rising. Ashurst, Clyde & Co, Dentons, Freshfields, Macfarlanes, Osborne Clarke and Pinsent Masons are just a few of the legal heavyweights involved.
However, law apprenticeships are not and should not be limited to practising firms. ITV and the BBC are just two major British companies who have offered law apprenticeships in the past.
It should be noted that although generally 5 A-C Level GCSEs are required for applications, some firms have set a higher standard with some firms expecting ABB.
Find out more about law firm opportunities on our featured firms page.
3. Law apprenticeships have huge financial benefits
The average UK graduate leaves university following a three-year degree with debt greater than £50,000. For those who are continuing down the solicitor route, the LPC will follow. This can cost between £9,500 and £17,000.
Of course, for some students, this will be paid for as one of the terms of their Training Contract. However, for those who have not yet secured this kind of LPC sponsorship, the price of their route into the legal profession increases.
However, a law apprenticeship doesn't carry this financial burden. Receiving a salary of usually between £11,000-£18,000 annually and having your university fees paid for is certainly a very attractive option.
4. Undertaking a degree and a full-time job simultaneously is tough
If the thought of working a normal 9-5 job then continuing to study in the evenings fills you with dread, then perhaps a law apprenticeship is not a viable option for you. Therefore, this should be considered carefully alongside the financial advantages of an apprenticeship.
Undertaking an apprenticeship whilst earning a law degree is tough and will require huge dedication. (Also shown by the length of the programme – 6 years needs commitment). But it's definitely possible!
Some people also argue that an apprenticeship may mean missing out on 'the university experience'. While this should be an important consideration, it's not exactly true.
With apprenticeships also offering the opportunity to complete a qualifying law degree at an institution like BPP Law School, for example, there are opportunities to meet and socialise with university students, including those who are also undertaking apprenticeships.
Therefore, whilst completing an apprenticeship will mean an entirely different university experience, it doesn't mean you'll miss out entirely.
5. You should prepare well for the apprenticeship interview
Before the apprenticeship interview, very few candidates will have had any experience of such a formal event. Nerves are completely normal. However, there are a few steps that can be taken to reduce these.
Firstly, research should be done so you can find out what exactly the recruitment process entails.
Most law firms will require a skills-based assessment and will also likely monitor a group activity. While it's hard to prepare for these, there are practice tests online for the skills-based assessments.
Otherwise, research of the company and the work they have done with previous apprentices will help.
Therefore, the main thing I took from The Lawyer Portal's event was really how much was on offer and that further research would unearth even more opportunities.
It's clear that undertaking a law apprenticeship is both exciting and educational, whilst giving the apprentice a great start to their career.
Watch our Q&A with Maia Crockford, a solicitor apprentice at an international law firm.
Read more about law apprenticeships below: