5 New Year's Resolutions to Excel in Assessment Centres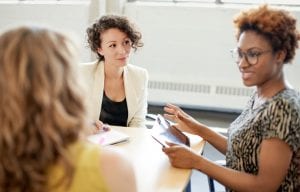 "Cheers to a new year and another chance for us to get it right" – Oprah Winfrey
On 4 January 2018, I will have four months' experience as a trainee solicitor under my belt.
I began my journey to secure a training contract by applying for vacation schemes in my second year of undergraduate study at the University of Exeter, where I read law. The vacation scheme application process needs to be approached with a clear strategy as "a goal without an action plan is a daydream" (Nathaniel Branden).
As the deadline of 31st January 2018 looms, I have devised five action points or resolutions for you to consider in preparation for assessment days – for both vacation schemes and training contracts.
1. To Know Your Application Form Inside Out
The minimum expectation of any interviewee is thorough knowledge of his or her application form. Unless you have the photographic memory of Mike Ross from Suits, you will need to take the time to familiarise yourself with your application form to avoid any embarrassment of contradicting yourself or forgetting the contents.
This may prove critical if you have exaggerated your achievements or aptitudes; imagine overstating your proficiency in a foreign language and then find yourself being interviewed by a fee earner whose mother tongue is the language that you have claimed fluency? Will you even be able to respond with Pouvez vous répéter s'il vous plait? Könntest du das bitte wiederholen? Puoi dirlo di nuovo perfavore?!
2. To Have the USPs of the Firm at Your Fingertips
In order to stand out in the vacation scheme/training contract application process, you need to have correctly identified the law firm's unique specialities so that you can explain why that firm appeals to you more than its competitors.
These Unique Selling Points, or specialities, can be gleaned from the firm's marketing material, legal resources such as Legal 500, Lex 100 and Chambers and Partners as well as from conversations you had at open days, insight days and workshops.
I remember in my third cycle of applying for vacation schemes, I structured my response to "Why [Insert Law Firm]?" around the USPs of the particular firm to explain my motivation to train and qualify at the firm. This exercise also focuses your mind beyond the glitz of an impressive client roster, deals reported in the Financial Times and the charm of an international or client secondment.
3. To Seek Opportunities to Improve Your Presentation Skills
Public speaking is a skill that is developed over time through practice. Whilst assessors at vacation scheme assessment days are not expecting to see the oratory prowess of Barack Obama, it will be necessary to demonstrate your ability to effectively present arguments in an articulate, persuasive and commanding manner.
I would recommend taking advantage of opportunities such as mooting competitions or a public speaking master class to develop your ability to prepare and deliver oral arguments as well as thinking quickly on your feet. One of the greatest once said "float like a butterfly sting like a bee" (Muhammed Ali).
4. To Be Assertive in Group Activities
The group session is a common feature of vacation scheme assessment days. The group session serves the twin aims of assessing a candidate's individual aptitude as well as their ability to work effectively in a team.
It is important to strike the correct balance between being a team player and standing out as a future trainee that would be an asset to the firm. Assessors expect more from candidates than volunteering to keep an eye on the clock or succinctly summarising the conclusions reached by the team.
Embody the courage of a gladiator from Olivia Pope & Associates – tell me you've seen Scandal – and assert your presence in the team, convey your opinion in a firm yet open-minded manner and show leadership. You can complete the latter by encouraging all members of the team to contribute, ideally calling them by their name.
Due to the fact that candidates are vying for a coveted vacation scheme spot, the group session is more Hunger Games than High School Musical. Even your team mates are opponents and "great lawyers worry about their opponents" (Harvey Specter).
5. To Showcase Your Skill-set, Personality and Enthusiasm for the Firm
"Some people want it to happen, some wish it would happen, others make it happen" ― Michael Jordan
Training contracts are akin to gold dust, but you need to approach the new year with the mindset that a highlight of 2018 will be accepting your training contract offer. This was what it was for me back in 2015 when I signed on the dotted line for Bristows LLP.
If you would prefer to find a New Year's solution rather than make a New Year's resolution as recommended by supermodel, Elle Macpherson, let it be a pledge to yourself to identify and clearly express the skills and attributes that would make you an invaluable trainee.
Authenticity is disarming and it is far easier to perform at your best and excel when you are expressing a genuine interest in the ethos, sector focus and growth strategy of a law firm.
Good luck and may the odds forever be in your favour!
Published: 03/01/18 Author: Hilda-Georgina Kwafo-Akoto
Like This? You'll Definitely Like: