Expert Insight: History (Stephenson Harwood)
Stephenson Harwood trainee and former Durham history student Ben has some words of wisdom around setbacks, finding the right law firm and finding work experience – read them here.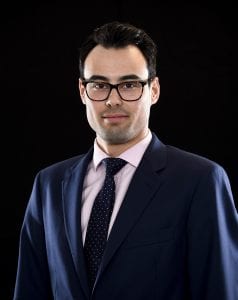 Name: Ben Kerawala
Degree: History
University: Durham University
Year of qualification: 2019
Current position: Trainee (2nd Seat)
Current department: Commercial Litigation
---
Are you considering converting to law? Come to our Law Conversion Conference for just £5!
Book the law conversion conference
---
Why did you decide to convert to law?
It was obvious to me from a fairly early stage in my degree that I was going to make the switch to law. I enjoyed my degree greatly, and looking back I would not do anything differently, but it quickly became apparent that it was unlikely to feed substantively into my career plans.
My mind was made up after completing some legal work experience at a high street firm, and spending some time shadowing a criminal barrister at a murder trial. From there, I became more involved in legal events on campus (networking drinks and the like) and was fortunate to be selected for a few open days and placement schemes.
My degree has proved the perfect springboard for my legal career: it taught me many transferable skills (from drafting to research and everything in between).
Why did you choose Stephenson Harwood for your training contract?
I was fairly selective in the law firms that I applied for. I realised that, seeing as you will inevitably end up spending a lot of time at work, you may as well find a firm that suits you and your personality. I think that the more you view training contract applications as a 'two way street' in this way, the more focused and genuine your application becomes.
Everyone has different preferences, and there is no right or wrong way to go about it, but I felt that I wanted to work at an international firm that is big enough to attract high profile work, but not so big that it loses its friendly, 'neighbourly' ethos.
I completed a placement scheme at Stephenson Harwood in Easter 2015 and enjoyed it immensely. This is an inclusive firm that routinely wins some of the best work around, without taking itself too seriously. We work in small groups, so at an early stage you are an integral part of the team and are afforded plenty of responsibility within a supportive environment.
Learn more with our blog post 4 Essential Law Firm Research Strategies >>
What's the best thing you've learned on your training contract so far?
I took great satisfaction out of managing the refinancing of a multi-million pound property portfolio within my first few months at the firm. Completing all the paperwork was a very rewarding moment.
From this experience I learned the importance of stepping back from a stressful situation. There are few issues that can't be solved by taking a deep breath and thinking everything through.
What has been the hardest challenge on your training contract?
I would call myself an organised person, but you do have to make a conscious effort to keep on top of everything. In some seats you will be involved in dozens of matters at any one time, and it is up to you to make sure that you are up-to-date.
Aside from that, you quickly learn that things do not always go to plan. The temptation when faced with a setback is to panic and seek advice from your colleagues.
You have to learn to fight that urge and think things through for yourself. That way, even if you do need to rely on the experience of others, you can at least go to them with a solution, and not just a problem.
What advice would you want to pass on to other non-law students?
It is easier said than done, but try to get as much legal experience as you can, as early as you can. Don't be afraid to put yourself out there; many small high street firms will accommodate requests for work experience and this is a great place to start.
I also volunteered in a local Citizens Advice Bureau, which is the perfect place to hone your listening and client management skills. This sort of experience will give you something to talk about when you are interviewing for placement schemes and training contracts, and it shows that you are genuinely committed to pursuing a legal career even if you come from a non-law background.
Finally, don't be too disheartened by rejections. It happens to everyone, and your next application or assessment centre will be stronger for the experience!
Don't stop there – read these next: