National Teacher Conference - Webinar
During our market-leading teacher conference – now delivered as a webinar – our qualified lawyer and experienced legal educator breaks down law careers and the various academic and vocational routes to practice  currently available to aspiring lawyers.
With the recent introduction of the exciting new  'Trailblazer' Law Apprenticeships, and the Solicitors Qualifying Examination (SQE) on the horizon, there has never been a better time to brush up on your knowledge of new and exciting pathways to law. This conference has been carefully structured to provide you with the most up to date information and advice on these upcoming changes as well as  law careers more generally and law degrees versus  conversion.
---
Book your ticket now
---
TLP National Teacher Conference – What Do We Cover?
There are a number of different pathways available to an aspiring lawyer. These are changing all the time. The TLP Teacher Conference will cover: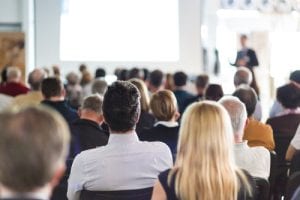 The different types of legal career available and the differences between them. This includes solicitors and barristers (and the qualities needed for each). But it will also provide information about alternative legal careers, like paralegal and chartered legal executives.
New legal apprenticeships. This exciting initiative is just starting to come to the fore. Many students – and those that advise them – are still a little unsure how they work, what the application process is and who they best suited to (they are very different to trade apprenticeships in this way!).
Navigating the university application process. This includes all the steps required by UCAS – from personal statement to teacher reference – as well as the intricacies of the LNAT exam required by many universities.
The myriad pathways students can follow into a legal career. Whether studying law at university or converting through a graduate diploma in law after a non-law degree. Whether going on to the LPC or the BTPC and how Training Contracts and Pupillage work.
Find out about legal work experience for your students, both now and in the future. Whether it's a week of shadowing a family friend, going to court, attending open days or considering vacation schemes and mini pupillage in future.
Upcoming changes! The route to becoming a lawyer is changing. It looks likely that the pathways will alter quite significantly. We will keep you up-to-date with what's happened – and what's on the horizon.
---
Book your ticket now
---
Praise for The Lawyer Portal's Teacher Conferences
"The Teacher Conference covered a wide range of relevant points, including a full exploration of the different career paths available to students interested in Law, hints and tips on personal statements and references and the LNAT (we particularly enjoyed he heated debate on our practice questions!) Rachel's delivery of every aspect was excellent, leaving us sufficient time for discussion, and her knowledge on all aspects of this field meant that our many questions were answered fully. Thank you for an excellent conference!"
Teacher, Badminton School
---
Book your ticket now
---
Teacher Conference: Dates & Venues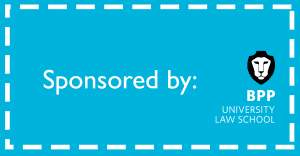 We are currently listing the following Teacher Conferences:
London: 8th July 2020
Time: 10am-11pm
Venue: Online
To book, just click the link below.
---
Book your ticket now
---
---