Published on May 30, 2017 by Laura
Welcome to your weekly Lawyer Portal news summary covering stories from 22nd to 28th May. This week, the entire country was shaken by the horrific suicide bomber attack in Manchester on Sunday 21st May. This harrowing story has naturally dominated the headlines.
In this week's legal news, the Court of Appeal has ruled that doctors can stop providing life support to a nine-month old baby, Lady Justice Hallett has called into question the benefit of 'McKenzie friends' in criminal trials, and lawyers in Manchester have launched a pro bono panel to help victims of the terror attack.
The Court of Appeal ruled on Thursday that doctors could stop providing treatment to nine-month-old Charlie Gard. Charlie suffers from a rare form of mitochondrial disease and is being kept on a ventilator at Great Ormond Street hospital. His parents have been fighting to keep their son alive long enough to travel with him to the US for experimental treatment. In April, the High Court ruled against the trip to the US and on Thursday, the Court of Appeal agreed with the hospital's argument that ongoing treatment is unlikely to provide any benefit to Charlie.
According to the law, the court must prioritise the best interests of the child and in previous cases, this has usually meant preserving a child's life even against the wishes of the child and its parents. Aside from the pure application of legal principles, some legal critics and academics have hypothesised that this trend in judgements is also motivated by the fact that the court do not want to be in any way responsible for the death of a child. However, this case has certainly gone against the trend.
One of the more difficult aspects of this case is that due to his condition, it is impossible to tell whether Charlie feels pain since he cannot see, hear, move or make a noise. Counsel for Charlie's parents told the Court of Appeal judges that they would like to take the case to the Supreme Court as it raises serious human rights issues relating to Charlie's right to liberty and the right to respect for private and family life.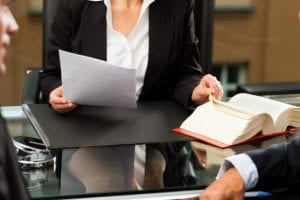 The Manchester Law Society has set up a legal advice rota to help surviving victims and bereaved families in the wake of the attack at the Manchester Arena. Volunteers were first invited to come forward on Tuesday and since then over 100 local and national firms, law students and barristers have come forward and offered free legal advice.
Twenty-two innocent victims were killed in the attack and 120 were seriously injured. The Manchester Law Society are seeking law firms willing to assist with Inquests and with Criminal Injuries Compensation Authority claims. As news of the attack began flooding in on Sunday night and Monday morning, many were shocked to find out that the bomber who perpetrated the attack had been reported to the police on several occasions. While it cannot be predicted whether this fact could form the basis of any legal claims, the attack raises further questions and challenges in relation to how the police and intelligence agencies can prevent further acts of terrorism.
In a Court of Appeal judgement, Lady Justice Hallett discouraged use of the term 'McKenzie friend'. A 'McKenzie friend' assists a litigant in person in court and does not need to be legally qualified. A McKenzie friend is only permitted to address the court in exceptional circumstances and generally only attends to provide moral support and to advise on court procedure.
In her ruling Lady Justice Hallett rejected four joined applications for leave to appeal. In one case, the defendant was assisted by a 'McKenzie type friend', in the second the defendant was helped by his wife and the remaining two defendants were assisted by law students at Northumbria University and BPP Law School's Criminal Appeal Project respectively.
Lady Justice Hallett stated that the involvement of unqualified third parties has raised the hopes of the defendants but resulted in unmeritorious applications and the risk of a wasted time order. Lady Justice Hallett ultimately concluded that the use of McKenzie friends is inappropriate in criminal trials. This is not the first time McKenzie friends have been criticised.
Greg Foxsmith, criminal defence advocate and president of the London Criminal Courts Solicitors' Association, has said that due to their lack of experience 'McKenzie type friends' have brought unmeritorious claims, missed deadlines and generally clogged up the courts on several occasions. However, Mr Foxsmith also noted that defendants are being forced to seek help from unqualified acquaintances or student pro bono schemes predominantly due to the cuts in legal aid funding. This domino effect may actually be preventing access to justice. The judiciary is currently conducting a consultation into McKenzie friends.
Words: Mariya Rankin